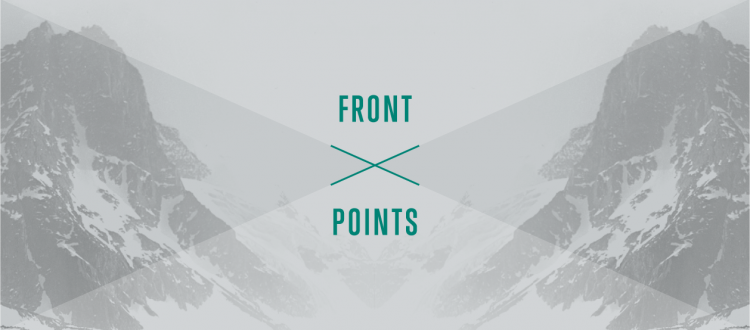 Not long ago, biotech leaders steered clear of commenting on the issues of the day. Politics was limited to certain vested interests like drug pricing, science funding, and FDA regulation.
Then came COVID-19 and the racial justice reckoning.
Staring these terrible things in the face, people began to think more about their roles in the workplace, and in the community. The aperture widened. We are redefining what it means to be a scientific citizen.
Now we have a Russian dictator starting a war against a sovereign and democratic Ukraine. The Russian leader is issuing threats reminiscent of the old Soviet empire. He has some of the world's most powerful weapons – nuclear, cyber, and psychological infowar tools to destabilize Western democracies from within. He's ruthless. Political opponents or journalists who dare to report uncomfortable truths get poisoned, jailed, or killed.
Staying neutral isn't an option. This is a serious threat to the world order.
Citizens need to pay attention, and think carefully about what's happening, how it affects us, and what we can do.
In a globalized, hyper-networked world, it's not just all about Putin and Zelensky and Biden and Macron. Millions of people making millions of decisions each day can each play a part. Even if it's as small and simple as choosing what to tweet or not tweet, what we spend money on and what we don't, we are each contributing.
It's heartening to see biotech leadership that understands. They don't want to be part of a generation that said nothing and did nothing when it counts. They don't want to appease, or worse, help support the rise of a monstrous regime.
Meg Alexander and Jeremy Levin of Ovid Therapeutics, Paul Hastings of Nkarta Therapeutics, Peter Kolchinsky of RA Capital Management, Ted Love of Global Blood Therapeutics, and John Maraganore, the former CEO of Alnylam Pharmaceuticals, co-authored a forceful piece about the Russian invasion on Feb. 26 on Medium.
The open letter called for business leaders to disengage from Russian interests in a few clear ways:
Cease investment in Russian companies and new investment within the borders of Russia
Reject investment from Russian funds
Halt collaboration or service agreements with Russian companies
Except for food and medicines, halt trade in goods with Russian companies
All of these actions should remain in effect, the authors wrote, until "the restoration of peace and democracy in a sovereign Ukraine."
One week later, more than 680 people have signed on. Many more are spreading the word through social media. More people are feeling the pressure to use their voices, use their power, to stand up for people halfway around the world who are facing terrible attacks.
By now, many in biotech have heard of Enamine, the contract research organization in Ukraine that is a trusted partner to many companies. It's already close to home.
If Mr. Putin is able to extend his sphere of influence further into Eastern Europe, we'll hear about many more trusted partners who suddenly find themselves no longer so free and secure.
Government leaders have their role to play. But so do we.
We aren't helpless and voiceless. One person alone may not make much of a difference, but when we activate our networks, when we make business decisions on moral grounds and shut off the flow of money and goods, those actions send ripple effects.
The US is the beating heart of biotech, but we don't do this work alone. Great science bubbles up from all around the world. Contract development and manufacturing firms have something to contribute from all corners of the globe. Clinical research sites are almost everywhere. Patients are everywhere.
If we've learned one thing the past couple years, it should be that the biopharma industry is a strategic asset to the US and is a beacon of hope to the world. This industry doesn't thrive here by accident — it's here in large part because of our historic systems of free enterprise and democracy. Because of our laws and spirit and traditions.
The world counts on the US to hold it together, to be a serious country, to maintain our resilience. We need all that to deliver groundbreaking science and lifesaving products.
America hasn't always lived up to its founding ideals. But we continually strive to form a more perfect union. We can course correct, regain our balance. We still have the rule of law, the Bill of Rights, free elections and freedom of speech.
We should remember that it's our job to use these gifts wisely, and to pass them on to the next generation. When we operate within the laws and norms of our system, we can be at our optimistic best. We can see far out, think big, and make long-term investments. It's what has always drawn tremendous immigrants here, and continues to draw them here.
An authoritarian state like Russia can't say these things.
I'm thankful that the US biotech industry has a generation of leaders who are willing to stand up for our ideals. I hope to see this good fight continue. It may require some sacrifice, whether in the form of clinical trial delays, lost deals, or higher prices for oil or gas. Or maybe worse. It might be the start of a long, hard confrontation.
Some things are more important than next quarter's earnings, or the fleeting price of a gallon of gas.
We need to rediscover a certain steeliness in our national character. We need to rediscover an ability to focus on what's important, and not allow ourselves to be distracted.
It will be difficult. But we have to defend a way of life that's worth defending.
Data That Mattered
Cambridge, Mass.-based Intellia Therapeutics and its partner, Regeneron Pharmaceuticals, reported follow-up data that show deep and sustained efficacy with in vivo gene editing for patients with transthyretin amyloidosis. The companies showed that this CRISPR gene editing technique could bring down serum TTR levels by 52 percent at the tiniest dose tested, and 93 percent among the 6 patients on the high dose – still a very small 1 mg/kg. The drug is getting to the liver, and it's doing its edit safely — there were no clinically significant liver findings observed. It's big news for the field, and sets the stage for single-infusion in vivo gene editing in many indications, because it has some practical advantages over ex vivo gene editing. Whether TTR amyloidosis will be the ideal first indication for CRISPR therapies is still an open question – I'm not sure it makes sense (TR coverage, July 2021).
Deals
San Diego and Suzhou, China-based Adagene struck partnership with Sanofi on masked monoclonal and bispecific antibody drug candidates for cancer. Sanofi is paying $17.5 million upfront, and will get the ability to advance two development candidates, with an option for two more. This partnership comes a few months after Sanofi agreed to acquire Amunix Pharmaceuticals for $1 billion upfront. Amunix was also developing masking technology to assist bispecifics against cancer.
Cambridge, Mass.-based Blueprint Medicines, the developer of precision cancer drugs, agreed to pay $20 million upfront to New York-based Proteovant Therapeutics to gain access to its targeted protein degrader drug discovery platform. The companies will work together on targets, and plan to advance two protein degrader development candidates.
AbbVie agreed to acquire Syndesi Therapeutics, a neuroscience drug developer. AbbVie is paying $130 million upfront, and getting ahold of a lead small molecule drug candidate in Phase I development to enhance synaptic efficiency. Synaptic dysfunction is believed to underlie the cognitive impairment seen in multiple neuropsychiatric and neurodegenerative disorders. If the drug pans out, Syndesi shareholders could collect another $870 million in milestone payments.
AstraZeneca's rare disease unit, Alexion, agreed to pay $30 million upfront to Neurimmune. It's for the right to develop a monoclonal antibody program to treat transthyretin amyloidosis cardiomyopathy.
Financings
San Francisco-based Rondo Therapeutics raised $67 million in a Series A financing co-led by Red Tree Venture Capital and Canaan Partners. The company is working on bispecific antibody T-cell engagers for solid tumors. It's led by an entrepreneurial pair responsible for TeneoBio, a bispecifics-for-liquid-tumors company that was acquired last year by Amgen for $900 million upfront. (TR coverage).
Cambridge, Mass.-based Atlas Venture said it raised $450 million for Fund XIII. The firm didn't announce any strategic or partner changes – just more investment in platforms and asset-centric biotech companies. Since 2015, when the biotech and tech investing sides of Atlas went their separate ways, the new biotech-only Atlas has raised over $2 billion and has created and/or invested in over 50 biotech companies.
San Francisco-based Foresite Capital said it raised $173 million to invest in companies it forms through Foresite Labs. This cash is in addition to the firm's $969 million Fund V.
A team of eight Howard Hughes Medical Institute investigators at the University of Washington and Fred Hutchinson Cancer Research Center secured a three-year $15 million HHMI grant to work on ways to track, prevent, and treat COVID-19 as it moves into an endemic state. The team includes Jesse Bloom, Trevor Bedford, Harmit Malik and Erick Matsen at Fred Hutch and David Baker, Joseph Mougous, Jay Shendure and David Veesler at UW.
Cambridge, Mass.-based NextRNA Therapeutics secured $46.8 million in a Series A financing led by Cobro Ventures and Lightchain Capital. It's working on medicines directed at non-coding RNA targets.
Cambridge, Mass.-based Flagship Pioneering announced the debut of Vesalius Therapeutics, with a $75 million commitment. The company is focusing on common illnesses, and using machine learning to assist with drug discovery. Vesalius says its platform uses "proprietary patient-derived experimental systems that it uses to screen and characterize drug candidates to restore circuits to healthy functioning."
Boston-based Selux Diagnostics raised $50 million in a Series C financing. It's working on diagnostics for infectious diseases, to help doctors better select precision antibiotics quickly.
Cambridge, Mass.-based hC Bioscience raised $24 million in a Series A financing to develop engineered tRNA therapies to address protein dysfunction. Arch Venture Partners, Takeda Ventures, and 8VC participated.
Princeton, NJ-based ArrePath said it raised $20 million in seed funding to advance its work on anti-infective drugs that will work against microbes that resist current therapies. Boehringer Ingelheim Venture Fund, Insight Partners, and Innospark Ventures co-led. Lloyd Payne, formerly EVP of anti-infectives at Evotec, joined as CEO.
London-based Epsilogen raised $41 million in a Series B financing to develop IgE antibodies for cancer. Novartis Venture Fund led.
Personnel File
Julie Gerberding will be the new CEO of the Foundation for the National Institutes of Health, starting May 16. She is currently Chief Patient Officer and Executive Vice President, Population Health & Sustainability at Merck.
South San Francisco-based Graphite Bio, a gene editing company, hired Alethia Young as chief financial officer. She was previously a biotech analyst with Cantor Fitzgerald. (TR coverage of Graphite, Sept. 2020)
Canada-based Amplitude Ventures hired Ali Tehrani, the co-founder and former CEO of Vancouver, BC-based Zymeworks, as a venture partner.
Merck hired Aileen Pangan, as vice president and therapeutic area head for immunology, global dlinical development, effective March 1. She previously worked at AbbVie.
Cambridge, Mass.-based Synlogic hired Michael Jensen as chief financial officer.
Needham, Mass.-based Candel Therapeutics, the developer of oncolytic virus therapies for cancer, hired Seshu Tyagarajan as chief technical and development officer.
Science
The burden of rare protein-truncating genetic variants on human lifespan. Nature Aging. Mar. 3. (Jimmy Liu et al Biogen)
Lipidomic risk scores are independent of polygenic risk scores and can predict incidence of diabetes and cardiovascular disease in a large population cohort. PLoS Biology. Mar. 3. (Chris Lauber et al Institute for Experimental Virology, Hanover, Germany)
Science of SARS-CoV-2
Science Policy
National COVID-19 Preparedness Plan. March 2022. White House. (96-page PDF document).
CVS, Walgreens, Walmart part of Biden's Test-to-Treat COVID-19 program. Marketwatch. Mar. 3. (Jaimy Lee)
Tim Kaine introduces bill to research and combat long covid, after suffering it himself. Washington Post. Mar. 2. (Meagan Flynn)
Science Features
The Biden Administration Killed America's Collective Pandemic Approach. The Atlantic. Mar. 2. (Katherine Wu)
CRISPR Might Actually Live Up to Its Immense Hype. Bloomberg Opinion. Mar. 1. (Lisa Jarvis)
Arthritis drug reduces mortality in severe COVID-19, huge clinical trial finds. Science. Mar. 3. (Kai Kupferschmidt)
Legal Corner
UC Berkeley lost the high-profile patent case over CRISPR technology, which meant it was also a loss for Intellia Therapeutics and CRISPR Therapeutics – the companies that took a license from UC Berkeley. That decision by the US Patent and Trademark Office was a victory to the Broad Institute and its licensee, Editas Medicine. What fewer may have noticed is that UC Berkeley's patent was upheld by the European Patent Office. (San Jose Mercury News)
Regulatory Action
Janssen Pharmaceutical and its partner, Legend Biotech, won FDA clearance for cilta-cel (Carvykti), a new cell therapy for cancer directed at the BCMA antigen overexpressed in multiple myeloma patients. The treatment was approved on the basis of a Phase III trial which showed a remarkable 98 percent overall response rate among heavily pre-treated patients, including a 78 percent Complete Response rate. The new treatment will now compete with a BCMA-directed cell therapy from Bristol Myers Squibb (Abecma).
Seattle-based CTI Biopharma secured FDA approval for pacritinib (Vonjo), a JAK inhibitor, as a new treatment for high-risk primary or secondary myelofibrosis.
Newton, Mass.-based Karyopharm Therapeutics said that it plans to start a new Phase III clinical trial of its experimental drug selinexor for advanced or recurrent endometrial cancer. The decision comes after the FDA told the company that its existing Phase III study results are unlikely to be enough to support a supplemental New Drug Application, which the company had been planning to submit.
Belgium-based Celyad Oncology voluntarily placed a clinical trial on hold for its experimental CAR-T cell therapy being tested in combo with Merck's pembrolizumab (Keytruda) after learning of two deaths with similar pulmonary findings. The company said it's investigating the nature of the deaths and in discussions with regulators.
Somerville, Mass.-based Finch Therapeutics said the FDA placed its Phase III clinical trial for a C.difficile treatment on hold, over concerns that donor-derived microbiome therapies could potentially spread the SARS-CoV-2 virus.
The FDA issued a Clinical Hold to Gilead Sciences until it can resolve the issue with glass fragments showing up in vials of lenacapavir, a long-acting treatment being evaluated against HIV-1.
The FDA rejected an application from Plano, Tex.-based Reata Pharmaceuticals to market bardoxolone for kidney disease caused by Alport Syndrome.
Tweetworthy
Our healthcare system is way too costly, but it's also way too complex. We need not only to make things more affordable, but more simple, if we want to improve access. The President spoke about making tests and antiviral treatments available at pharmacies. It's showing an instinct for simple problem solving. Of course, it takes work behind the scenes to make things appear simple on the surface, as Eric Topol notes.