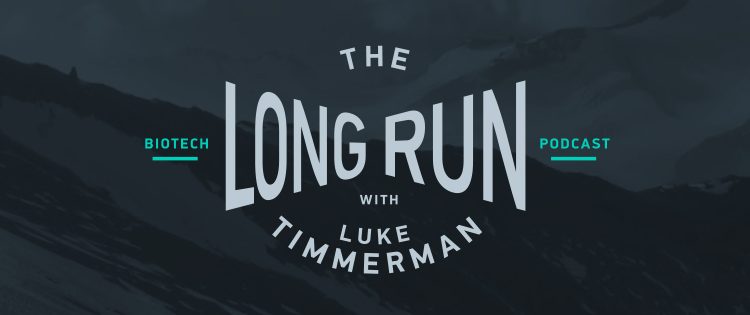 Bringing Precision Medicine to Neuro: Ivana Magovcevic-Liebisch on The Long Run
Today's guest on The Long Run is Ivana Magovcevic-Liebisch
She is the CEO of Cambridge, Mass.-based Vigil Neuroscience.
The story starts with Amgen. The big biotech made a strategic decision to get out of neuroscience in 2019. That meant a couple of drug programs targeting TREM2 came up for sale.
One is a monoclonal antibody, and the other is a small molecule. They are aimed at a neuro-inflammation target on microglia cells, and it has been implicated in genome-wide association studies for rare neurological diseases, and for larger indications like Parkinson's and Alzheimer's.
Atlas Venture, which has a longstanding relationship with Amgen as a limited partner in its funds, sought to in-license the programs – which it thought had potential in a small, focused, asset-centric startup.
That's where Ivana and Vigil Neuroscience enter the picture. She's an experienced executive, with stops at Dyax, Teva, and Ipsen along the way. She's been through some ups and downs in the early days of Vigil – venture financings, an IPO, a bearish stock market, and a partial clinical hold while the company and FDA discuss dose ranges with its lead monoclonal antibody for a rare disease called ALSP.
I saw Ivana speak at a recent conference about the importance of building a strong team and culture to navigate through a downturn. I think she has some valuable perspective for managing in these times.
Now before we get started, a word from the sponsor of The Long Run.

Calgary is home to more than 120 life sciences companies, from emerging startups to established firms. With this critical mass of research, technical talent and expertise, the city is an active hub for life sciences innovation.
Technologies homegrown in Calgary are changing the face of healthcare. Syantra is revolutionizing breast cancer detection using artificial intelligence-derived algorithms. NanoTess is harnessing the power of nanotechnology to tackle chronic wounds and skin conditions. And this is only the beginning. Calgary's life sciences sector is projected to spend $428 million on digital transformation by 2024.
If you're a bright mind or bright company solving global health challenges, Calgary is the place for you.
Take a closer look at why at calgarylifesciences.com
Now, please join me and Ivana on The Long Run.