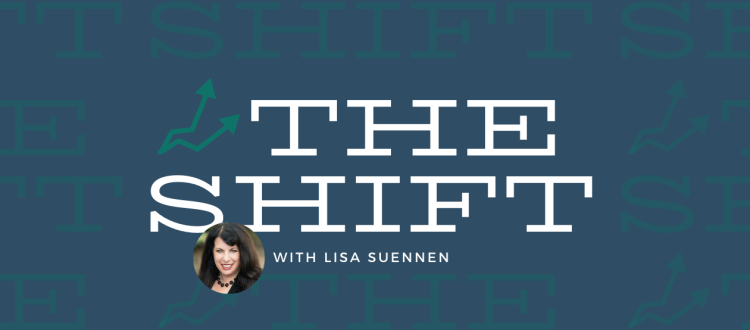 How Grace Science Built a Community Into a Company
Matt Wilsey, CEO of Grace Science, once said, "You may have a plan set out for your career and your family, but life doesn't always turn out that way…you have to make the most of it…turn the lemons into lemonade."
It is a fitting description for a person who has made several shifts on a quest to cure a rare disease.
Matt started his career in politics. He then moved to Silicon Valley, and co-founded several tech companies, including Zazzle and CardSpring.
In 2013, he was on the precipice of selling the latter company to Twitter when his daughter, Grace, was diagnosed with NGLY1 Deficiency. She was three.
NGLY1 deficiency is a complex neurological syndrome in which the patient lacks an enzyme known as N-glycanase 1 (NGLY1). NGLY1 helps the body degrade mis-folded, malfunctioning proteins, a process essential for cell homeostasis. People with NGLY1 deficiency experience many physical challenges and tend to have relatively short life spans. There is no known cure.
Matt and his wife Kristen struggled to understand how to best care for Grace and to learn all they could about the disease. The body of evidence was thin. Only five people in the world were known to have NGLY1 Deficiency at that time. Things looked grim, but Matt and Kristen didn't give in to despair. Rather, they scoured the world for knowledge that could help them understand what could be done for Grace and others like her.
Matt made a sharp turn in his career, moving from tech to medicine. He taught himself as much as he could about the genetic disorder and related diagnostic and treatment options and sought out scientists who could help him learn about rare genetic diseases. One thing he learned early on – there was a lot for scientists to learn about the biology of NGLY1, and that new knowledge offered some new hope for patients.
With a bias towards action, Matt and Kristen poured their heart and resources into the founding of the Grace Science Foundation, a non-profit focused on funding medical research that could facilitate a cure for NGLY1, and Matt volunteered as President of the organization. While they feared they would be too late to help Grace, they wanted to ensure that other families would not experience what their family was going through.
As Matt and Kristen sought funding for the Foundation, a key challenge was convincing donors that the organization could operate at the highest level of scientific validity given the backgrounds of the founders. Many asked Matt and Kristen, who had no formal scientific training, how they could possibly drive the kind of quality medical discovery that would be necessary.
They answered those questions and successfully raised donations to support the Foundation. They spent a relatively small portion of it to find as many of the people on earth that they could who also had the condition that Grace has. By 2022, they had identified 100 individuals around the world who were living with NGLY1 Deficiency.
In 2017, when approximately 40 affected families had been identified, the Grace Science Foundation brought 21 of the families together for a conference in Palo Alto, Calif. They commiserated, shared their day-to-day experiences of living with NGLY1, and took genetic tests that could be used to the benefit of all. This was the beginning of a tight-knit rare disease community, and a valuable resource on which to build knowledge about NGLY1 Deficiency.
Many of these patients and families had never been on an airplane or left their countries or states of origin, much less interacted with others who lived with the same condition.
As the research progressed, it became clear to Matt and Kristen that the Foundation needed to partner with a biotech company to get the science translated into a treatment.
An entrepreneur by heart, Matt wanted to start his own company. He set that idea aside for a while, as he suspected that an existing for-profit enterprise would be able to develop a drug faster. He tried to convince one of the rare disease companies to collaborate but was told that the disease was too rare and that a cure was too much of a long shot. Having been denied, the team at Grace Science Foundation set their sights on starting their own company.
Along the way, Matt reached out to Carolyn Bertozzi, Professor of Chemistry and Professor of Chemical & Systems Biology and Radiology at Stanford University. Bertozzi is also an entrepreneur, having co-founded Lycia Therapeutics and Palleon Pharmaceuticals among others. The Foundation funded a few projects in her lab and she and Matt had become friendly. When she heard about the biobank he had built and met Grace, she offered up some of her post-doctoral students to help.
When Matt suggested that a more targeted approach would be to start a company together, Bertozzi got excited. Through the collaboration with Grace Science Foundation, Bertozzi had already shown in her lab that it was possible to shut down or turn off the proteasome as a means of treating cancers such as multiple myeloma.
To advance the new enterprise, incorporated in 2017 and named Grace Science, LLC, the team realized they had to open the aperture of the work to attract a broader slate of investors who had an interest in both the social mission and financial returns, not just in helping Grace and those like her.
To date, the company has raised $54 million, mostly from high-net-worth individuals and family offices who are patient; these investors are focused not just on returns, but also on the ability to make a societal impact.
Having secured the capital they needed, the company hired and partnered with an experienced team of scientists and drug development experts. They started focusing on churning out lemonade.
It wasn't easy. Gene therapy was still a nascent approach. But it seemed the best path for their work after realizing that gene therapy had the potential advantage of addressing the missing gene and restoring function in key tissues. Small molecule development would probably take longer, and likely had too many off-target effects. So, they set off down the path of developing a gene therapy for NGLY1 deficiency.
This particular shift was especially challenging, as an entirely new animal model had to be developed to test their lead drug candidates. They found a partner in Takeda Pharmaceuticals, which helped them establish a new rat model. After Grace Science tested 39 different gene therapy constructs in human cell lines and advanced the top two candidates through preclinical tests, the company was able to demonstrate that their lead candidate was safe and effective in rats.
Grace Science now has a lead drug candidate for NGLY1 Deficiency in the GMP manufacturing process and is hopeful the FDA will soon provide a "green light" to start a clinical trial.
While this was happening, another shift was in the works – Grace Science began expanding its orientation towards becoming a multi-product company. Because the science had potential value for treating cancer, consistent with Bertozzi's earlier work, the company is now developing a small molecule drug for cancers that that can be treated through NGLY1 inhibition. So far, they have identified eight potential malignancies that are dependent on NGLY1. Grace Science is ramping up fast on these initiatives, securing lab space, hiring a dedicated team and speaking with potential partners.
Along the way, Matt says, he learned three critical things.
First, it's essential for a company like his to have "more than one line in the water…as many as the budget will allow." This raises the chances of success.
He also learned the importance of finding balance between micro and macro managing. He works hard to stay close to what's important, giving his employees autonomy to do their work, but without over-delegating. For instance, he said, he and Kristen used to speak regularly to every family in the NGLY1 community but as the numbers grew, he realized it wasn't sustainable. They now have a genetic counseling team that helps keep in touch with their patient community. But Matt and Kristen continue to find ways to stay personally connected with the families with whom they share so much hope.
Matt says that his third key learning has been the importance of hiring people who are truly excellent and empathetic. "It's not just A+ operators that you need, it's A+ people," he said.
Considering the short timeline – just eight years from starting the nonprofit foundation – a lot has happened. The foundation raised money and built a patient and scientific network. That work gave rise to a company. The drug development enterprise now has a novel product candidate on track to enter a Phase I trial in early 2023. The company knows it still has much evolution and lemonade-making ahead, but the family's optimism for Grace and those like her grows by the day.