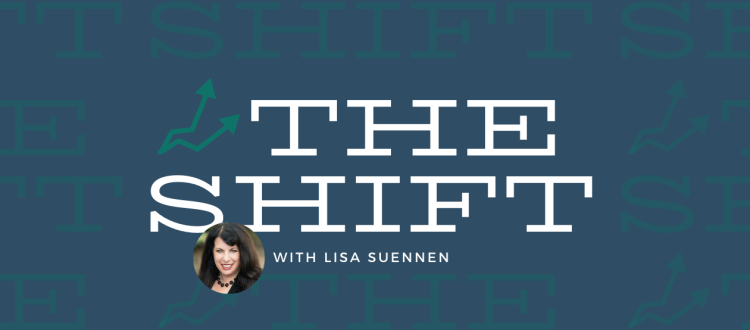 Sachi Bioworks: Out of the University, Into Outer Space
When they started their first venture together, Dr. Anushree Chatterjee and Dr. Prashant Nagpal were both leading research labs at the University of Colorado, Boulder. Prashant's lab focused on nanotechnology and molecular biology: Anushree's focused on building antibiotics for drug-resistant bacteria.
That startup, Praan Biosciences, was founded in 2014 to develop improved genetic sequencing technology. Anushree and Prashant had one foot in the company and another on campus. By day they were academics in two separate labs, by night they were laboring to create a prototype gene sequencing instrument.
By 2015, it became evident to the founders that Praan was not going to be a success; they determined that there was no way to bring their vision to life with one foot in the academic lab and the other in a startup.
"To fulfill the vision, we realized, we had to live the experience," said Anushree.
The shift in their thinking had begun.
Life in their respective research labs resumed. Time passed, but Prashant and Anushree, a married couple, realized how much they wanted to make an impact beyond academia. They continued to learn and publish and get interviewed on their papers, but every time that happened, they would get letters from patients begging to try the drug upon which their research was focused. It became clear to these two individuals, long committed to scientific research, that there was no point, at least to them, in making a new medicine if it couldn't translate into impact for patients.
New Startup, New Approach
They decided to make a change when Anushree took their one-year-old child to the doctor for an infection. The pediatrician wrote a prescription for an antibiotic.
"Let's hope this works. If it doesn't, we'll try another," the doctor said.
Anushree wasn't one to settle for this trial-and-error prescribing approach. She had spent her career working on drug development. Her thinking crystallized. "There are too many unknowns, even about approved drugs. There is a technology gap and we have to fill it," she explained.
The pandemic drove the couple's thought into action. As they sat at the dinner table, they realized what they had to do, "we need to change ourselves to change medicine."
The two took a sabbatical from University of Colorado and shifted their attention to a new idea that could potentially drive faster identification of COVID-19 treatments, as a starting point.
Prashant never went back to the academic lab. He decided to become a full-time entrepreneur. While Anushree has maintained her research position, she is an active thought partner with Prashant in how to move their new company, Sachi Bioworks ("Sachi"), into the emerging field of Space Medicine. The two say they have been far more productive in this arrangement.
Sachi, a word which means "miracle" in Japanese, is focused on creating a paradigm shift for the field of drug discovery. Their product has gone from concept to full manufacturing line in two years' time. It's a reflection of the change of clock speed required in industry as compared to academia.
In those two years, Sachi's founders developed a system for making what they call Nanoligomers. For those of us who are not chemical engineers, Nanoligomers are polymer molecules made up of a group of monomers (naturally!), which are themselves molecules that can be bonded to other identical molecules.
By creating these Nanoligomers, Sachi aims to transform drug discovery with accelerated synthesis, validation, and production of specific nucleic acid therapies. They are using a robotic system to make candidate molecules per day that should be able to upregulate or downregulate any gene of interest, with high specificity.
The company already has four drug candidates in preclinical development for Parkinson's, inflammatory bowel disease, an undisclosed neuroimmune disease, and one candidate designed to counteract radiation exposure.
An Unusual Backer
The company has found an unusual backer in the drug discovery world — NASA.
The company is advancing its work on radiation countermeasures under a NASA-funded SBIR grant. Astronauts in deep space are exposed in one day to the same amount of radiation that people on earth experience in one year. As early NASA-funded Translational Research Institute for Space Health (TRISH) experiments on SpaceX astronauts have shown, the impact of space travel has dramatically different impacts on each astronaut based on their genetic make-up, among other things.
Earth-bound medicine, Anushree noted, helps 50% or fewer of the people who are prescribed a particular drug. In deep space, there are a handful of astronauts on board. Each has their own genetic profile. They cannot stop at a local CVS. Ideally, they would have access to medicines that work for each person onboard.
Space medicine, Anushree realized, was a perfect testing ground. The Sachi system could allow for the creation of thousands of drug candidates in real time. Existing pharmaceuticals rapidly degenerate in space, but Sachi thinks it can overcome that problem by enabling the astronauts to formulate their own personalized treatments onboard the spacecraft.
Since the speed to a viable target is, at least in Sachi's view, reducible to days instead of years, it is theoretically possible to send their miniaturized system into space to allow astronauts to rapidly design and deliver truly targeted, safe drugs on-the-fly (literally).
In its first NASA space medicine project, the Sachi system was able to identify 17 target genes in 6 weeks and show an ability to turn proteins on and off as desired. They were able to do this in mice without needing a lipid to bind and deliver the treatment and without creating toxic concentrations of drug in the liver or other key organs.
The goal is to be able to target any gene in any patient — on earth or in space — and create drugs for an audience of one (or more than one) at an order of magnitude lower cost and with less complexity.
The industry, and regulatory agencies, will need to make some significant changes to realize the value of what Sachi is doing. That includes regulatory pathway for new kinds of drug development; the business models if drug development costs plummet; and the methods of drug manufacturing, particularly if you can manufacture up to 1,600 drugs at the same time without a dedicated line and with no retooling.
Changing Mindsets
The biggest risk Anushree sees? That many of the today's players won't be able to shift gears fast enough to keep up.
"The traditional drug development process focuses on risk reduction. Our approach switches the focus to impact maximization. With the ability to engage in rapid cycles of discovery, testing, learning and building, scientists no longer have to be afraid of the cost of failing," says Anushree. "Creating a valuable drug for $10 billion is nice, but I'd rather deliver 100% biological impact at low cost and fast."
Prashant noted that the move from academic to translational medicine required a dramatic change in thinking.
"In the lab, people work in a very linear way based on how the money is targeted; in a company, you're in the middle of the ocean and need to chart a path out without a map," he said. In industry, he can't just work on the science while neglecting other functions such as business operations, human resources, finance.
Perhaps most important, at least to Sachi's co-founders, you can no longer measure your success by publications – you can only meaningfully measure success by getting to market and having an impact on patients.
Anushree adds that having two small children has helped both founders switch mindset. The non-linear nature of parenting has helped them both use the pressure of managing career and family to become more flexible, less resistant to change, more open to new ways of getting things done. This has borne fruit for family and for their passion project, which is now garnering attention throughout industry.
Sachi has funded its work primarily through SBIR grants and other non-dilutive forms of funding. Even without big-name VC fund checks and the industry connections that come with them, Sachi says it will have its first drug ready for human testing in 2023, just three years after inception.
If it can achieve that goal, and continue to build a platform for fast, custom-manufactured precision genetic medicines, it would indeed represent a significant shift in drug discovery.