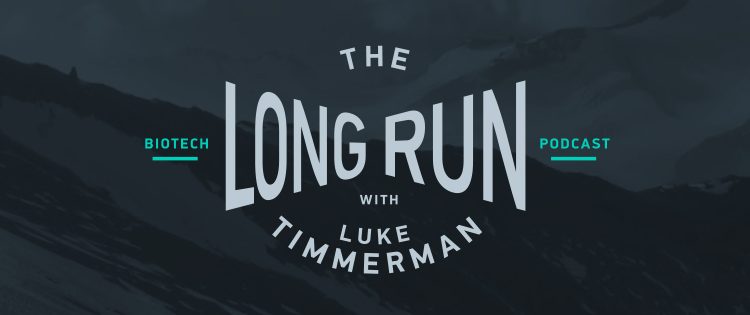 Restoring Eyesight in the Developing World: Dr. Sanduk Ruit on The Long Run
Today's guest on The Long Run is Dr. Sanduk Ruit.
He is an ophthalmologist and the founder and executive director of the Tilganga Institute of Ophthalmology. The institute is in Kathmandu, Nepal.
Dr. Ruit has restored the eyesight of more than 130,000 people in Asia and Africa. He's the pioneer of a small-incision form of cataract surgery. Not only was that a medical triumph, but he's found a way to make the treatment accessible to many very poor people in Nepal and beyond. His institute has developed a way to manufacture its own intraocular lenses to insert in the eyes of patients, with the same quality of Western suppliers, and at a tiny fraction of the cost.
Dr. Ruit comes from a very poor and remote region of Nepal. He's an inspiration in his home country, and has won more than 40 awards from governments and other institutions around the world. There's a book about him called "The Barefoot Surgeon."
I was fortunate to meet Dr. Ruit in Nepal this past spring. I was there with my team of 18 biotech executives for a trek to Everest Base Camp, in which we raised $1.3 million for research at the Fred Hutch Cancer Center.
While in Kathmandu, one of the trekkers, Jeff Huber, the former CEO of Grail, introduced me to Dr. Ruit and his amazing story. Jeff and I invited him to speak to our broader group. I'm glad, because Dr. Ruit's work shows what a difference a talented and driven scientific entrepreneur can make. We were thinking a lot about how to make an impact for people in need, and Dr. Ruit really shows the way.
When he and his trainees do these eye surgeries, they are giving people their lives back, and relieving a major burden from whole families.
Now before we get started, a word from the sponsor of The Long Run.

Calgary is home to more than 120 life sciences companies, from emerging startups to established firms. With this critical mass of research, technical talent and expertise, the city is an active hub for life sciences innovation.
Technologies homegrown in Calgary are changing the face of healthcare. Syantra is revolutionizing breast cancer detection using artificial intelligence-derived algorithms. NanoTess is harnessing the power of nanotechnology to tackle chronic wounds and skin conditions. And this is only the beginning. Calgary's life sciences sector is projected to spend $428 million on digital transformation by 2024.
If you're a bright mind or bright company solving global health challenges, Calgary is the place for you.
Take a closer look at why at calgarylifesciences.com
Now, please join me and Dr. Ruit on The Long Run.