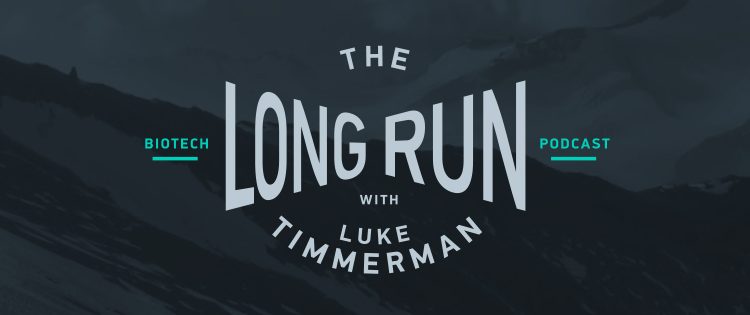 Going Upstream Against Inflammation: Samantha Truex on The Long Run
Today's guest on The Long Run is Samantha Truex.
Samantha is the CEO of Waltham, Mass.-based Upstream Bio.
Upstream came out of stealth mode with a $200 million Series A financing in June. It's a big investment in an antibody aimed at the TSLP receptor. It's a cytokine – an inflammatory protein – that sits at the top of what scientists call an inflammatory cascade.
The idea is that if you can inhibit TSLP, then it won't trigger a whole bunch of other cytokines such as IL-4, IL-5, IL-13, IL-17 and more. If you can keep the body from overproducing a wild storm of all those inflammatory proteins, then scientists think you might make a pretty big difference against a range of inflammatory diseases – including severe asthma.
Upstream isn't the only company working on this target. AstraZeneca won FDA approval in December 2021 for an antibody aimed at the TSLP ligand. That drug, Tezepelumab, is cleared for severe asthma. Upstream seeks to build on that success. Upstream's lead drug candidate was in-licensed from Astellas Pharma, has already been through extensive preclinical testing, and is being assessed in a Phase 1b trial in asthma patients that's currently enrolling.
This is a big opportunity, from a commercial perspective and for patients. About 2 million people in the US have severe asthma, and about 30 million worldwide.
Samantha comes to this moment with a wide range of experiences, much of it in business development. She worked at a couple of the early pillars of the Boston biotech community, Genzyme and Biogen. She joined a startup, Padlock Therapeutics, that was acquired by Bristol-Myers Squibb. Her first stint as a startup CEO didn't end the way everyone hoped it would, but it was a learning experience that opened the door for what she's doing now.
Now before we get started, a word from the sponsor of The Long Run.

Calgary is home to more than 120 life sciences companies, from emerging startups to established firms. With this critical mass of research, technical talent and expertise, the city is an active hub for life sciences innovation.
Technologies homegrown in Calgary are changing the face of healthcare. Syantra is revolutionizing breast cancer detection using artificial intelligence-derived algorithms. NanoTess is harnessing the power of nanotechnology to tackle chronic wounds and skin conditions. And this is only the beginning. Calgary's life sciences sector is projected to spend $428 million on digital transformation by 2024.
If you're a bright mind or bright company solving global health challenges, Calgary is the place for you.
Take a closer look at why at calgarylifesciences.com
Now, please join me and Samantha Truex on The Long Run.