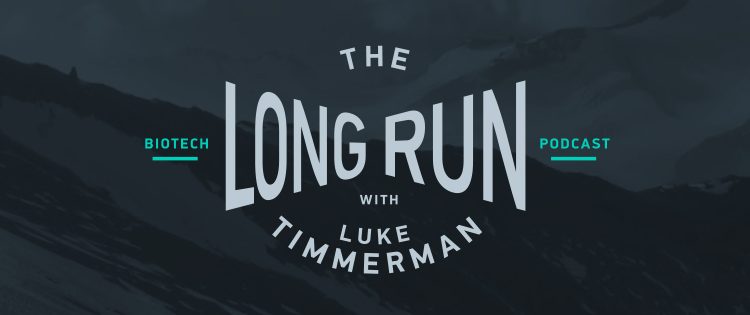 Delivery of Genetic Medicines: Shehnaaz Suliman on The Long Run
Today's guest on The Long Run is Shehnaaz Suliman.
Shehnaaz is the CEO of Menlo Park, California-based ReCode Therapeutics.
Recode is working on lipid nanoparticles to improve the delivery of genetic medicines. These little packages have made it possible to deliver billions of mRNA COVID vaccines in people's arms, saving millions of lives.
It's been two decades of hard work. The strides ahead in delivery have fired imaginations of how to do even more. ReCode is based on technology from the lab of Daniel Siegwart at the University of Texas Southwestern in Dallas, where he and colleagues have worked on a fifth biochemically distinct lipid, in addition to the four commonly used in Moderna's COVID vaccine, to allow for targeted delivery to tissues and to bypass the liver where so many LNP-delivered therapies end up.
ReCode raised a $120 million Series B extension announced in June 2022, and that money will help advance the work into clinical trials. The first application at ReCode is with mRNA constructs delivered via aerosol to the lungs. It's starting with primary ciliary dyskinesia, and has another program for cystic fibrosis.
With new therapeutic modalities – antisense, RNA interference, and messenger RNA among them – one of the key lessons of history is the importance of getting delivery right.
It usually takes longer, and requires more creativity, than most people expect.
Shehnaaz comes to this opportunity after overcoming some significant obstacles in life. She grew up in apartheid-era South Africa. She fought against injustice. She saw medicine as a field in which she could address health inequities. She went on to the pharmaceutical industry, and one of the things she did was work to help make life-saving HIV medicines more accessible around the world. Today, she's using her platform as a biotech CEO to speak up in defense of women's reproductive rights, and making policies at her company consistent with this view.
Please join me and Shehnaaz Suliman on The Long Run.