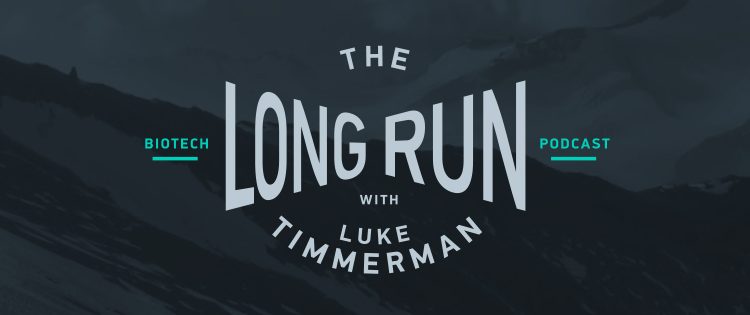 A Life in Biotech & the Cell Therapy Wave: David Hallal on The Long Run
Today's guest on The Long Run is David Hallal.
David is the CEO of Waltham, Mass.-based ElevateBio.
ElevateBio describes itself as a technology-driven company for cell therapies. It has pulled together gene editing tools, induced pluripotent stem cells, and various viral vectors necessary to modify cells to fight cancer or treat other diseases.
David co-founded ElevateBio in 2017 with Mitchell Finer, the president of R&D, and Vikas Sinha, the chief financial officer. They saw a big bang moment in cell therapy, as hundreds of companies were being formed around the time of FDA approval of CD19-directed CAR-T therapies for cancer from Novartis and Kite Pharma. They saw many of these companies weren't fully formed, and had a piece of technology here or there, but not the whole toolkit. Many of these companies were going to struggle to raise the cash needed to invest in needed facilities, and they were likely to need help from partners to refine their processes if they were ever going to do complex manufacturing at scale.
ElevateBio raised $150 million in a Series A financing in May 2019. It has used the money, and more that came later, to invest a lot in facilities and people with know-how to run them. The business is something of a hybrid animal. It uses its technology, people and facilities to make cell therapies under contract for other companies. You could call that traditional contract manufacturing. But this isn't exactly a ho-hum service provider with relatively flat profit margins. It seeks to further leverage its technology and entrepreneurial people by investing in companies with upside potential, such as AlloVir, Abata Therapeutics, Life Edit Therapeutics and a startup from the lab of George Daley, the prominent stem cell researcher at Boston Children's Hospital and Dean of Harvard Medical School.
David came to this moment – the beginning of a cell and gene therapy wave – after a long career in more traditional biotech. He was CEO of Alexion Pharmaceuticals, the rare disease company that was eventually acquired by AstraZeneca. He came up on the commercial side of the business, including key early career stops at Amgen, Biogen and OSI Eyetech.
This episode was recorded in person at the JP Morgan Healthcare Conference in San Francisco. Biotech history buffs will especially enjoy the first half, where he talks about what pharmaceutical sales was like and what it was like to work at Amgen in the early days.
Now, please join me and David Hallal on The Long Run.