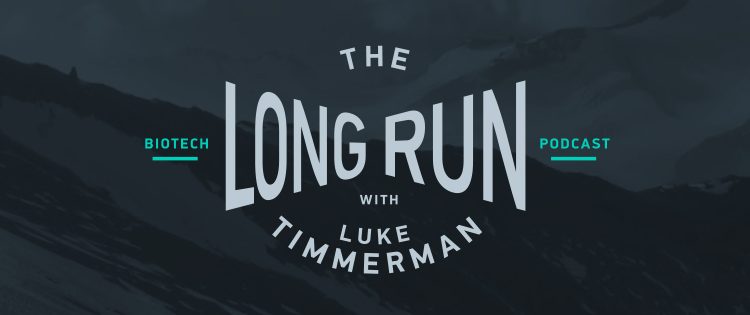 Treating a Common, Underappreciated Disease: Eric Dobmeier on The Long Run
Today's guest on The Long Run is Eric Dobmeier.
Eric is the CEO of Seattle-based Chinook Therapeutics.
Chinook is seeking to develop drugs for kidney diseases. About 10 percent of people on Earth are estimated to have some degree of chronic kidney disease. It ranges from mild forms all the way through end-stage renal disease that requires dialysis. America spends $130 billion a year on managing and treating kidney disease.
The therapeutic options are pretty limited. Chinook is developing a Phase III drug candidate, atrasentan, for IgA nephropathy – a disease of localized inflammation in the kidneys. That's a small molecule. It also has an antibody drug candidate for IgA nephropathy in Phase II, aimed against a target called APRIL.
The founding thesis of the company was to use some of the tools of precision medicine – which have successfully changed the way many types of cancer are treated. That vision hasn't exactly materialized yet. But the FDA has shown some willingness to consider surrogate endpoints, biomarkers, that make clinical trials a bit more practical to run. Kidney disease has become more attractive for drug developers who have to look at the time and expense required, and probability of success of various disease categories, before deciding where to invest.
During a biotech financial downturn, Chinook finds itself in the fortunate position of having late-stage clinical assets that will deliver meaningful data readouts within the next year.
Eric comes to this opportunity after a long career on the business side of biotech. Eric, a lawyer by training, made his way from basic contracts to more strategic business development, and eventually other functions – investor relations, communications, manufacturing, and corporate strategy. He was there 15 years, as the company grew into the leading maker of antibody-drug conjugates for cancer. Seagen has now agreed to be acquired by Pfizer for $43 billion.
Eric's had quite a career already, and he's an area with a lot of patient need, and a lot of potential for biotech to help people live better lives.
And now for a word from the sponsor of The Long Run.

Occam Global is an international professional services firm focusing on executive recruitment, organizational development and board construction. The firm's clientele emphasize intensely purposeful and broadly accomplished entrepreneurs and visionary investors in the Life Sciences. Occam Global augments such extraordinary and committed individuals in building high performing executive teams and assembling appropriate governance structures. Occam serves such opportune sectors as gene/cell therapy, neuroscience, gene editing, the intersection of AI and Machine Learning and drug discovery and development.
Now, please join me and Eric Dobmeier on The Long Run.