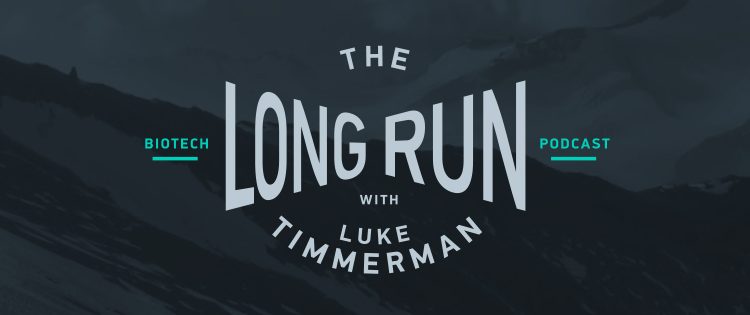 The Frontier of Epigenetic Editing: Chroma CEO Catherine Stehman-Breen
Today's guest on The Long Run is Catherine Stehman-Breen.
Catherine is the CEO of Boston-based Chroma Medicine.
Chroma is working on therapies that control gene expression through epigenetic editing.
People have heard a lot about editing of the genome with CRISPR, and then subsequent refinements of the technology known as base editing and prime editing. The question at Chroma is a newer one. It boils down to whether it possible to achieve a similar kind of effect – with the potential for single-shot cures — by making edits to the epigenome? Can you achieve the same kind of life-changing result by leaving the underlying DNA sequence intact, but then just altering the expression of genes?
The work is still in the early stages. Chroma hasn't publicly disclosed its targets, indications, or the preclinical results it has achieved thus far.
The company came out of stealth mode with a $125 million Series A financing with a prominent set of scientific founders and investors. I wrote about it then for on TimmermanReport.com.
Over the next year, the company did make enough progress in its first year to secure a $135 million Series B financing led by GV, and which included all of its existing investors. I expect to hear some scientific presentations later this year which might explain why that investment group chose to double-down, even in a difficult financing environment for biotech startups.
Catherine is a physician by training, and nephrology was her specialty. She started out in academic medicine at the University of Washington, and then worked her way up in clinical development roles at Amgen and Regeneron. She found new challenges in the biotech startup world in Boston / Cambridge a little over five years ago. It's a confluence of skills, experiences, and network that have put her in position to run this interesting and ambitious young company.
And now for a word from the sponsor of The Long Run.

Tired of spending hours searching for the exact research products and services you need? Scientist.com is here to help. Their award-winning digital platform makes it easy to find and purchase life science reagents, lab supplies and custom research services from thousands of global laboratories. Scientist.com helps you outsource everything but the genius!
Save time and money and focus on what really matters, your groundbreaking ideas.
Learn more at: