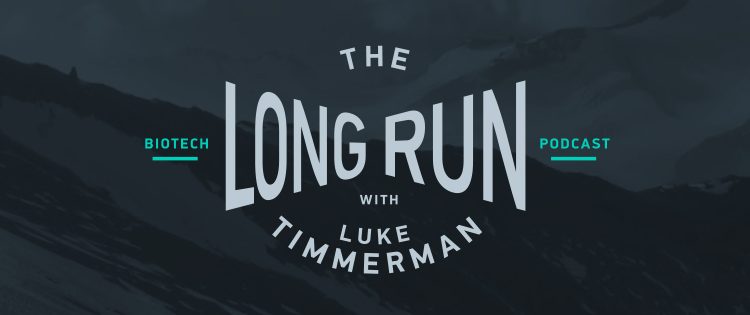 Betting on Bold and Brave Ideas for Cancer: Yung Lie on The Long Run
Today's guest on The Long Run is Yung Lie.
Yung is the president and CEO of the Damon Runyon Cancer Research Foundation. The New York-based foundation supports some of the best young scientists around the US and gives them funds to pursue their bold and brave ideas.
To give just one example, it bet on cancer immunotherapy research when it was considered a fringe concept, years before it became a mainstay part of everyday treatment.
Over its more than 75-year history, Damon Runyon has invested more than $430 million in almost 4,000 scientists. Thirteen have gone on to win the Nobel Prize, and 97 went on to be elected by peers into the National Academy of Sciences.
Yung is a scientist by training herself and was a recipient of one of those prestigious Damon Runyon Fellowships when she was a postdoc. She eventually joined the organization full-time, and worked her way up until becoming president and CEO in 2018.
I am particularly interested in Damon Runyon, as I have started doing volunteer work for the organization this summer. I'm recruiting a team of biotech executives and investors for the Timmerman Traverse for Damon Runyon in February 2024 on Mt. Kilimanjaro. Our goal is to raise $1 million.
I'm committing because I believe in the organization's mission and am impressed with its ability to execute on a national scale. You'll hear more about this expedition in the months ahead on Timmerman Report, but if you are interested in joining the Kilimanjaro team, or sponsoring the team, email me at luke@timmermanreport.com.
In this conversation, Yung talks about the philosophy of the organization, how it got started, its accomplishments, and a few challenges it sees for young scientists.
And now for a word from the sponsor of The Long Run

Occam Global is an international professional services firm focusing on executive recruitment, organizational development and board construction. The firm's clientele emphasize intensely purposeful and broadly accomplished entrepreneurs and visionary investors in the Life Sciences. Occam Global augments such extraordinary and committed individuals in building high performing executive teams and assembling appropriate governance structures. Occam serves such opportune sectors as gene/cell therapy, neuroscience, gene editing, the intersection of AI and Machine Learning and drug discovery and development.
Connect with them at
Now, please join me and Yung Lie on The Long Run.