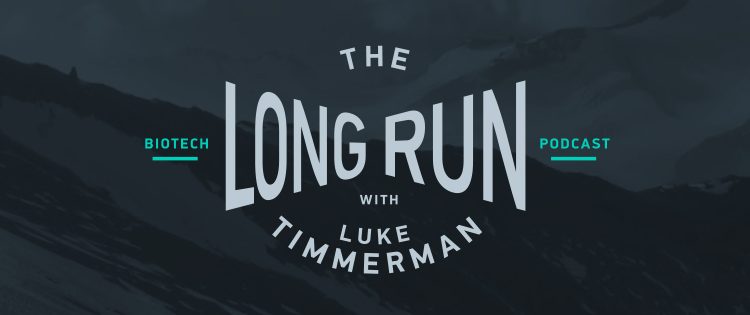 Catching Cancer Early, Investing in Data and AI: Jeff Huber on The Long Run
Today's guest on The Long Run is Jeff Huber.
He's the co-founder and general partner at Triatomic Capital. It's a relatively new venture fund that seeks to back "century-defining" businesses in Engineered Biology, New Materials, Next Gen Compute, New Energy, & Automated Economy.
Jeff and his fellow partners are looking at startups that collect and analyze data to address big challenges of the 21st century, where deep learning / AI could be useful.
Jeff was the founding CEO of Grail, the company that sequences DNA from blood samples to detect early signs for 50 different types of cancer. Before that, he had a long and storied career in Silicon Valley, including 15 years at Google. Jeff has his fingerprints all over some of the most common apps that Google developed in those rapid growth years, and which are now used by people around the world every day.
Jeff has certainly come a long way. He grew up on a family farm in northwest Illinois, about 20 miles away from where I grew up. I had no idea we had this much in common until we were hiking together on the trails of the Himalayas in 2022, on a fundraising expedition for the Fred Hutchinson Cancer Center.
In this conversation, Jeff expanded on some of those early life experiences and how they affected his life and career trajectory.
Part of Jeff's story involves personal tragedy. His first wife, Laura, died of cancer in 2015. This experience was part of what motivated him to work on Grail, to help more people detect cancer earlier. Although we didn't discuss it during this conversation, I should note that Jeff is now happily re-married and has a blended family. I asked some about his oldest daughter Grace because I got to know her on that expedition to Nepal.
This conversation ran longer than usual, but I think it will be absorbing for people thinking about the intersection of tech and biotech, where so much potential for innovation resides.
Now, please join me and Jeff Huber on The Long Run.