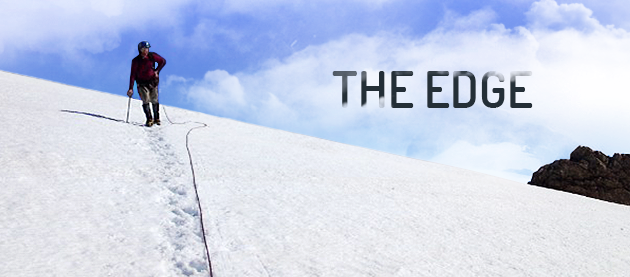 BIO Loves Newt: A Backdoor Into a Trump Administration?
BIO really, really likes Newt Gingrich. The former Speaker of the House was one of the big name guests at the BIO International Convention last week in San Francisco. Gingrich joined Stephanie Cutter and Candy Crowley on a keynote chat with BIO president Jim Greenwood discussing election-year politics. Gingrich also did a book signing.
BIO had nice things to say about its other commentators, but it heaped on the praise with a spoon for Gingrich. The man, in the trade group's words, is a "distinguished world leader, powerful visionary, and political vanguard."
Now, I should say I'm not a professional political pundit. Others can write more insightfully about the sad state of chaos within the Republican Party. But I do read and am aware that Mr. Gingrich has been patiently watching from the sidelines, and is now angling for influence with the presumptive Republican Party nominee. Others are speculating he's vying for the vice presidency. The world may not make much sense, but this idea has some logic to it. If the Republican Party is going to throw out most of its principles and pour its energy into electing a President of the United States who has never held elected office a day in his life, then he'll probably need some close advisers who know something about governance.
Gingrich has long rubbed me the wrong way. I wrote about his smugness in 2012 during the Republican primary season for a column about troubling character traits in leaders. It bugs me when a leader behaves as if he's the smartest guy in the room, in this case the one with Tocqueville-esque insight into the American psyche. Alarming as that may be, Gingrich looks like Abraham Lincoln compared with the provocateur at the top of the ticket.
It made me wonder: What's BIO trying to do here? Is Jim Greenwood, a former Republican member of Congress who served with Gingrich in the 1990s, playing some shrewd angles to curry advance favor with a guy who, six months from now, might be the most competent senior official in the executive branch of government?
After Gingrich's appearance, I asked Greenwood, "are you hopeful, and wagering in effect, that Mr. Gingrich will emerge as the Vice President in a Trump Administration, or that he will secure some other major position of influence in a Trump Administration?"
Greenwood didn't directly answer. But he did say the following:
"I have known the Speaker since 1991 when I first came to DC to talk about running for Congress. I was elected in 1992 and became the chair of the Speaker's Long=Range Planning Committee.  He has done consulting work for our organization – and we recently worked together on a paper he has just issued, "Longer Healthier Lives at Lower Cost and Greater Convenience: A Vision for a 21st Century Health System."
In the report, Gingrich waxes eloquent about the opportunities in biotech:
Advances in science and technology have brought us to the brink of a miraculous future. We could cure blindness. We could reverse the effects of aging. We could regrow failing organs. We could reprogram our immune systems and rewrite our genetic codes. We could soon become amazingly stronger, smarter, and healthier–all of it leading to much longer and better lives for every American.
Some of this is over the top. But to his credit, Gingrich has a strong record when it comes to research. He worked with President Bill Clinton in the 1990s to double the NIH budget, and he proposed last year to do it again.
BIO members, of course, would like to see more government-funded research. BIO doesn't officially endorse candidates for political offices, and it does have a record of inviting people from both parties to its events. Greenwood said BIO invited Vice President Joe Biden this year to talk about his cancer moonshot initiative. Hillary Clinton appeared at the convention two years ago in San Diego. BIO has had staff-level talks with both the Clinton and Trump campaigns, Greenwood added.
Maybe it's just the weirdness or paranoia of the moment around Trump, but I can't help but look at Gingrich now as the guy aspiring to be not just a heartbeat away from the Presidency, but almost a de facto president with the technical title of VP. If Trump were elected, and Gingrich ends up as VP, then BIO and PhRMA just might be able to sleep easy about having a man in place to fend off truly idiotic policies.
Gingrich did nothing at BIO to dispel notions that he's nuzzling up to Trump. He has called Trump's racist remarks about a judge "inappropriate," while also expressing admiration for Trump's political acumen. Gingrich suggested he cares something about what Trump thinks, when he popped off against STAT reporter Rebecca Robbins, after she quoted him in a tweet saying Trump was an "absurd amateur." There was a larger context, if you read the transcript (which Robbins provided). As I read it, Gingrich wasn't insulting Trump, but was instead marveling that someone new to the game could walk in and defeat at least eight or nine serious professional candidates.
I spoke with a few industry leaders about this notion of Gingrich-as-power-player in a Trump Administration. One wrote: "I'm praying that Trump never gets that far." Another: "I do not have any sense that there is a BIO point of view on this. BIO does use Gingrich as a consultant from time to time, as I believe there is great respect for his understanding of the issues and access to people with influence." BIO Chairman Ron Cohen said: "Newt is knowledgeable about healthcare issues and has provided his views to BIO over the years."
Gingrich has also been outspoken, I would say extremist, in his criticism of the FDA. He once called it the "leading job-killer in America." Urged on by extreme conservatives in the mid-1990s, Gingrich seemed inclined for a while to try to dismantle the FDA and let free market actors (doctors, payers, independent statisticians, I guess) decide whether a drug is safe and effective enough to prescribe. Virgil Brown, a fellow Georgia Republican and a former president of the American Heart Association, told Gingrich to back off on his FDA death wish. Brown told The New York Times in 1995 that it "could set public health back into the Dark Ages." Gingrich relented.
Cool heads in the biotech and pharmaceutical industry know that the FDA has bureaucracy and problems, but it is the best drug regulatory agency in the world. Its scientific rigor provides the closest thing there is to a Good Housekeeping stamp of approval on new medicines. That doesn't mean drugs are risk-free like eating Cheerios. But it does say to doctors and everyone else that serious, tough, independent regulatory scrutiny has been applied to all the medical evidence before a drug is allowed on the pharmacy shelves. Anything that guts the FDA, or over-politicizes its decisions, weakens confidence in the biomedical and pharmaceutical enterprise. Kill the FDA, and it would be going back to the snake oil days. That sort of comically simple "business GOOD, government BAD" line of thinking would make investors run away.
The FDA, of course, isn't the only agency the industry cares about.
The really big issue today is around how we pay for medicines, and how we curb the price-jacking (Valeant, Turing), the budget-busting overreach (Gilead, if you believe that), and the endless double-digit ratcheting on aging franchises (Biogen, Pfizer, Amgen et al).
There are many blunt policy instruments being discussed, which would also end up crimping investment and weakening the R&D enterprise. BIO's position now is to "punch back" at the payers. Maybe that will make the membership feel good for a while. Many feel they've been unfairly scapegoated. But abuses are widespread, egregious, and ongoing. I know there are some well-meaning people in both camps who seem to care about finding a better way forward. I moderated a panel at BIO on Eli Lilly and Anthem coming together with free market solutions that involve value-based contracts. Some hard work is clearly being done behind the scenes to reward what we want with better patient outcomes. But I didn't walk away thinking a solution is at hand.
Is Newt the sort of statesman who can navigate this minefield? I didn't think of him for the drug pricing "dream team." I'm glad to see that someone with his public name recognition is at least thinking about the high-impact, and complicated, issues of the day in healthcare. I just shudder that our expectations have sunk so low, that we even have to think about who can become the horse-whisperer to a schoolyard bully in the Oval Office. We can do so, so much better.