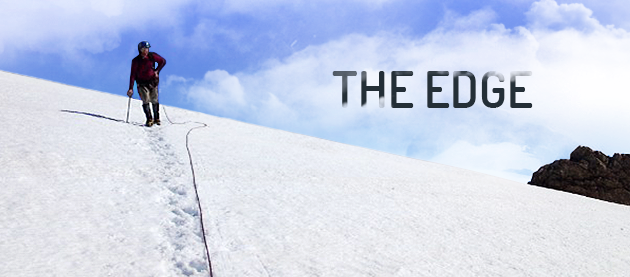 Who Are Trump's Supporters? Not Who You Think. Meet My Friend J
I've been dreading this moment since June. That's when I started telling people: Trump was going to win. I could feel it in my bones, because of where I'm from.
We've heard enough by now that the elites have let us down. The elites in politics, business, and the media couldn't see what Donald Trump was tapping into. Most of these successful people (including you) live in islands of prosperity, coastal cities full of highly educated folks doing interesting work. The economy is improving in those places. The future looks bright, right?
The electoral map tells us a different story. Vast geographic stretches of people voted red,  for a guy who ran as an authoritarian candidate, not a traditional Republican. It's a powerful statement against the establishment.
I know these voters well. I spent the first 18 years of my life growing up on an 80-acre family farm in Grant County, southwestern Wisconsin. I grew up driving tractors, shoveling pig shit, and spreading it as fertilizer on corn fields. All around me were people who owned guns, went deer hunting, did manual labor, and told off-color jokes. Most of these people were interested in family and traditional values. They weren't that interested in advancing the causes of historically disadvantaged groups—women, minorities, gays. While I was fortunate to grow up in a stable, loving, two-parent family, I recognize the environment painted by J.D. Vance in his excellent memoir "Hillbilly Elegy."
When I went to college in the liberal haven of Madison, Wisconsin, and pursued a career in journalism, I left most of that world behind. I stayed in touch with my family and a small group of high-school friends, but essentially I immigrated from working class, blue collar, rural America to wealthy, elite America. It's VERY rare for someone from my socioeconomic background to travel the journey I've traveled. Almost nobody I know in journalism or biotech grew up on a farm, qualified for reduced-price lunches at school, or came from a blue-collar family like me. They came mainly from the suburbs, from more privileged backgrounds.
These days, I spend my time in a very privileged zone. Running this newsletter, writing for Forbes, and hosting the Signal podcast means interacting with people who graduated from Ivy League schools, CEOs of companies, and high-level government officials. After a while, it gets comfortable. Normal. It's easy to forget where you come from. Even for me, living in urban, liberal Seattle, it's easy to quickly become blind to vast swaths of America.
Until this past summer, when I had a deep, two-hour conversation with a friend I've known since middle school in Platteville, Wisconsin. I'll call him J. He is in his early 40s, with two teenage kids, living in a western state. He's a skilled tradesman who installs sports equipment for schools and churches. He makes a decent middle-class living, and he travels the country on jobs. He also does a little driving on the side for Uber. He's alone a lot while traveling, and he listens to a lot of conservative talk radio.
J sat in my living room and talked at length, in matter-of-fact tones, about why he was supporting Trump. I told him I strongly disagreed, but I didn't try to talk him out of it. I decided this was a time for me to listen, and for him to talk.
"The system is broken. Corrupt."
"We need to blow the whole thing up. Push the reset button."
"It can't get any worse."
"Trump's not perfect, but he's not beholden to anyone."
This kind of apocalyptic view didn't seem to square with his economic experience. J doesn't have a college degree, but he's done well financially for himself and his family. We've both flown to Pasadena to watch our beloved Wisconsin Badgers play in the Rose Bowl more than once. J's experience tells me Trump's appeal is cultural more than economic.
Despite J's economic success, he has some serious anxiety and resentment beneath the surface. He rails against the popular notion that "everybody must get a college education" to get ahead, that the economy should be only knowledge-based. This has been an uplifting message of both political parties for a long time. That cultural value system, and programs to advance that policy objective, have created a lot of opportunity for people who previously had limited educational opportunity. It also has created a downside: People like my friend J feel like a second-class citizen because of a lack of college education. He feels condescended to in the media, and laughed at in sit-coms and movies. Conservative talk radio fans the flames. Think about how many people who work in construction, at the post office, in the trash hauling business, feel the same way. They want a president who takes them seriously.
It would be easy to write off my friend J as narrow-minded and simple. That's where too many elites go wrong. He may not be formally educated, but he's one of the most curious people I know – much more curious about biotech than most college-educated people. J always wants to hear about the exciting advances I'm writing about in biotech. He pulls out his iPhone and avidly listens to the Signal podcast.
After one show on the rise of superbugs, he wrote:
I really wish that kind of topic would make more news.  People really have no clue how much damage can be done to themselves and others.  It's good that the medical community is getting on top of it, but the public really needs to be educated. My biggest complaint with your podcast is there is not enough of them.
These are the words of someone who cares about his country, cares about issues, just like I do. He's not a wingnut.
There certainly are angry people out there, and many of them have reason to be angry at the establishment. When I drove my family hundreds of miles across the American West this summer to vacation in Yellowstone National Park, I saw some troubling things. There were destitute run-down buildings in Montana, where heroin and oxycodone was easy to spot. In eastern Idaho, I saw a giant Confederate flag hoisted above the American flag. Further down that same junk-strewn highway, when I stopped for lunch with my African-American wife and daughter, a man driving a sport-utility vehicle gave me a 30-second, intimidating staredown. Message: Your kind isn't welcome here.
These people are being left behind, and that's not right.
Today, after the Trump victory, my friend J was cautiously optimistic. "At the very least, it is a massive shake up to our political system, that definitely needs the shaking," he wrote.
The pharmaceutical industry may be breathing easy today, knowing that Clinton's drive to corral drug prices has been squashed. Thoughtful people in this industry are working on solutions focused on people in red America, but there aren't enough. This industry would be wise to remember that it serves the whole country, the whole world. It's easy to get comfortable with the tiny slice of elite investors, elite media, elite physicians, and elite scientists we know personally. It's easy to forget everyone else.
As people re-assess the pharma industry's social contract, it's important to remember just how big a place the world is.