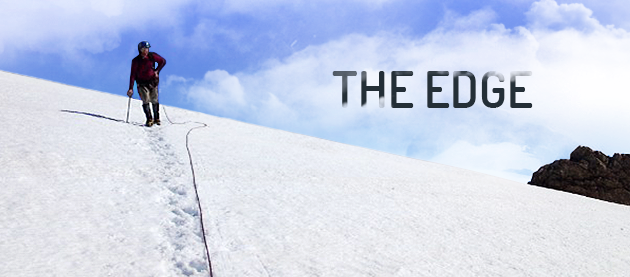 Socializing After Hours: It's How Biotech Runs, and Should Be Open to All
Back in the "Mad Men" era, there was the three-martini lunch. When boozy mid-day breaks went out of style, business executives found other ways to grease the wheels of social interaction outside of the office.
Like doing deals on the golf course.
There are many ways to cultivate the social connections that are a crucial step toward forming trusting relationships – the kind that make business go around.
I saw some of how this works in biotech, at close range, when Atlas Venture invited me to participate in Ragnar's "Reach the Beach." This is a 200-mile, 24-hour team relay running race that goes from Bretton Woods to Hampton Beach, New Hampshire.
The way it works is each person runs a few miles, and passes the team wristband to another runner. Everybody else hops in a van with teammates to always stay ahead of the next runner and keep the momentum going until it's your turn to run again. Everybody runs three segments, with a few hours or so of rest in between. You go all through the night, and you have to wear a headlamp and reflective vest for safety when it's dark. You maybe catch a couple hours sleep outside in a sleeping bag under the stars, usually at a small-town schoolyard. There's all kinds of hooting and hollering and cow-bell ringing to cheer everyone on to do their best. Runners are constantly changing in and out of sweaty running clothes.
You can imagine the smell.
Everybody has a few stories to tell about a sore this and sore that after pushing themselves physically and mentally. As the endorphins fade, everyone bonds over a fun shared experience in the beer tent. There's also a charity component, tied to the mileage the team put in during months of training. I think everybody was super-proud to have raised $82,000 through our collective efforts for a dozen good causes.
Personally, I had a great time. My sense was that everyone else did too.
Bruce Booth, a partner at Atlas Venture, puts a lot of time and energy into the event as the ringleader. He surely enjoys running himself, but the event is also about more than just having fun. This is business in motion.
The Atlas Thursday morning running crew that trains along the Charles River regularly spurs valuable conversations and interactions. One morning in 2015 when then-GSK executive Jason Gardner was running alongside Booth, they hatched the idea that became Magenta Therapeutics. Kevin Bitterman and Jason Rhodes, a couple of recent additions to the Atlas partnership, also forged their connections to the firm through Thursday morning runs, Booth said, and by participating in Reach the Beach.
"Let's face it, we are in a relationships business," Booth said afterward. "Building those relationships is hugely valuable. When you have more than one dimension of relationship with folks, it adds more strength."
This stuff doesn't just happen by accident. Work goes into creating situations where you get to know people as people in a relaxed, informal setting. Once that's done, you can reap dividends. It's easier to pick up the phone or send an email to someone you've broken bread with (or shared a Clif bar with at 4 am). Maybe, just maybe, you might meet your future business partner or acquirer.
So how are Reach the Beach team members selected? Carefully. Everyone is very good at what they do. Among the 24 team members in the vans, there were Atlas partners, portfolio company executives, Big Pharma R&D chiefs, the occasional investment banker, and a journalist (me).
Nobody is explicitly pitching their business during the down time during this running event. There were no jerks. If I had to listen to startups pitching me their business, pleading for me to write stories about their companies in a van at 2 a.m., I would not come back. But this was my second year. And by getting to know people as people, I'm probably more inclined to call some of these people for stories I'm working on in the future that are up their alley.
Samantha Truex, an entrepreneur-in-residence at Atlas, described afterward the value she saw after participating for the first time:
"It helps people develop the relationships that make you that much more likely to pick up the phone and call this person and return that email, if you sat in a van with someone for 26 hours, and lived through a challenge together. You get to know what someone's integrity and stamina is like, and get to know and like them as people. It's also just fun."
Robert Urban, as the global head of Johnson & Johnson Innovation, is surely the kind of guy that every entrepreneur wants to buttonhole and pitch all hours of the day. He wants to enjoy his run, especially the part under the stars at night. That's not the time to talk about PD-1 inhibitors and various combo regimens.
But when Monday rolls around, if a member of the Reach the Beach team were to call, the wheels of social interaction have already been greased. Want to talk PD-1 inhibitors and combo regimens? Sure.
As Urban put it:
"You get to know people as individuals. It goes much further down the road. It's about trust. Our relationships are centered on trust. When you have trust founded on a different pretense, it's more remarkable and durable. No question, that's an important part of what comes from an event like this."
Of course, Atlas isn't the only VC firm trying to cultivate deep and lasting relationships in the innovation community. Several VCs I corresponded with last week said they have similar social-interaction goals in mind.
Alexis Borisy, a Partner at Third Rock Ventures, wrote:
"Our Beyond Great events typically incorporate a social element, as we feel that is a very valuable component to the program. Specific activities have included golf outings, fishing trips, hikes, going to ball games together. The value to these types of activities lie in the relaxed, interactive atmosphere that allows for sharing of experiences, ideas, insights and opinions in a way that a structured environment cannot. The individuals we gather for these types of events are each integral members in our ecosystem."
Now at this point in the story, you may wonder: What about women? Do they have access?
I did, too.
Women, of course, historically haven't invited to the three-martini lunches or the golf course. Today they might be invited, but they might not always feel welcome, comfortable, or certain they should attend. It's still a problem.
The biotech VC business is still very much a male-dominated one. Atlas has an all-male partnership. No big surprise, the runners are mostly men. Women were 4 of the 24 participants (17 percent). The disparity was pretty common across the Reach the Beach event, which is open to anyone. There were 199 men's teams, 33 women's teams, and the rest were mixed-gender like the Atlas teams, Booth said.
Booth told me he wants to improve the gender balance, but he also wants to invite prior year runners to foster team loyalty. As a few people naturally drop out each year, "then I invite another 15-20 to fill the 2-3 unfilled team spots that open up and the 8 or so alternates (when we have 2 teams)," he said.
Truex said being one of the few women on the trip didn't bother her. She said she's used to being in meetings dominated by men. She agreed to participate once she realized the event wasn't about speed, and the two Atlas teams hoped to finish at about the same time.
"If I thought the team was trying to win or improve upon its time every year and get better and better, then I'd be intimidated because I'm not one of the really fast runners," she said.
Speaking for myself as a pretty serious distance runner and occasionally clueless white male, it never occurred to me that competitiveness in running might be a concern. Urban also confessed he heard a woman raise the question of whether it was safe for women to run alone for miles on country roads in the middle of the night. That thought had never crossed our minds.
During some down time at the event, I chatted with Urban about the business importance of events like Reach the Beach, and the extra importance that they be open and inclusive to women. He agreed, and reminded me of Nancy Hopkins' story.
Hopkins, now a professor emeritus at MIT, fought battles against sexism in an age when it was more vocal and overt than the subtle forms we see today. Even though she was close friends with fellow faculty member Phil Sharp, she was excluded from the founding group at Biogen because "business men wouldn't work with women." I'd never met her, but through an introduction from Urban – Reach the Beach social connectivity in action – I was able to get Hopkins' perspective on how intentional biotech groups would have to be to create situations that are welcoming and inclusive for women.
She sent me her notes from a 2016 talk she gave at Penn about gender bias in biotech startups. It was jarring. When she analyzed the founders, boards, and scientific advisory boards of some of the most high-profile startups to come from Harvard and MIT faculty members in the past 15 years, she saw names of 223 men and 8 women.
As someone who has covered many of these companies over the years, I could have told you they were male-dominated in those areas, but even I was shocked to see how imbalanced things really are. Hopkins elaborated:
Women were excluded for 40 years and they still are. It is very hard to make up for that.
A young woman from HBS came to see me to ask me about this issue several years ago. She went to work in a VC company. She soon left. She said it was a frat house. And that it was entirely who you knew. She was left out, so no way to be part of the action.
As I say, it will take a sledge hammer to fix this problem.
I'd like to hear what more women have to say. We all know these sorts of after-hours events are where business bonds are cemented. They are crucial to the biotech ecosystem. Careers advance this way. After-hours events should be open and welcoming for women, as well as men. Part of it is intentional effort by organizers and part of it is women speaking up to inform the clueless about what doesn't feel inclusive. (Note to Reach the Beach: when you top your registration website with a quote about the B.O. and the "fuzzy upper lip," you're sending a message about who this is for.)
During my time as an "embedded" journalist on this particular run, I saw great team spirit, great connections, great humor. It wasn't a frat house, not even close. The women I spoke with enjoyed the event as much as the men. But 20 men and 4 women isn't gender equity. I hope to see more women in the vans next year and the year after that — selected from a larger pool of women in industry. It's good for people's careers, and good for the industry.