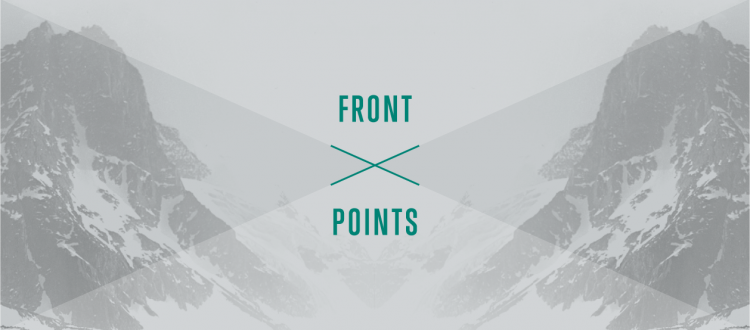 Coronavirus Fear Spreads, CVS Feels the Heat & Black Diamond's Sizzling IPO
Last week, I was dismissive of the coronavirus outbreak stories. The internet was teeming with what struck me as alarmism. I'm still not running for the hills. I'm still rolling my eyes at the speed and volume of misinformation about coronavirus on the web.
But more facts have since emerged to make this a more urgent and serious situation.
We now know that not only can the virus be transmitted via human-to-human contact, but it can be transmitted by asymptomatic people. Most cases appear to be mild, as with flu, but there are people dying. That prompted the CDC on Jan. 27 to advise US travelers to avoid all non-essential travel to China. Within three days, by Jan. 30, the World Health Organization declared a global health emergency. The WHO said about 99 percent of the detected cases have been in China, but with this kind of infectious profile, much like how flu spreads, the new coronavirus can move around the world in a hurry. At last count, there were 7,800 confirmed cases (99 percent in China) and 170 deaths, all in China. Public health authorities around the world have been wrestling with how hard to crack down on travel, and how to set up effective quarantines. The World Health Organization yesterday declared a global health emergency, which it rarely does. We still only have 5 confirmed cases in the U.S., however.
The only thing that can spread faster than a virus like this is misinformation on the web, especially on open platforms with no gatekeepers, like Twitter and Facebook. For those interested in absorbing facts as they become available, keeping them in context, and thinking rationally about how to respond, I recommend the following sources and some particular articles from the past week. To companies with technology capable of rapid diagnosis, especially at point of care, and to vaccine developers with a real shot to respond quickly (mRNA companies especially), Godspeed.
This Week in Drug Pricing
You know the political pressure of a Medicare-for-All movement has been ratcheted up to excruciating levels, heading into the Iowa caucuses and New Hampshire primaries. Everyone knows the terrible stories of unjustifiable price increases of insulin, and the heartbreaking result of people rationing insulin, and sometimes suffering terrible complications.
This week – just days before anger about drug pricing and overall healthcare costs was due to be translated into the form of votes — CVS announced it will offer all types of diabetes medications to its members for zero out of pocket costs. Industry leaders — long frustrated with being perceived as the bad guy while being helpless to fix this particular dysfunction — applauded. "The co-pays are the most important thing that we're trying to fix. What patients are concerned about with drug costs is what they will pay at the pharmacy. This is a good start and a step in the right direction," said Paul Hastings, CEO of Nkarta Therapeutics, in an interview with BioCentury.
Some in industry might, privately, take some satisfaction in seeing other bad actors in U.S. healthcare get their fair share of the blame, their comeuppance for outrageous acts that harm patients and that have mostly gone unpunished.
It would be human nature to feel like spiking the football.
But it would be petty and foolish to call this a victory, or to spend 10 seconds rolling around in the mud of schadenfraude.
The question is whether the public – left, right and center – has any patience for small bites of the apple to control healthcare costs? Will anyone care if diabetics get a break on co-pays? Is there an appetite for a 10,000-page technocratic solution that seeks to balance competing interests to expand access and control costs in a nuanced way? Or is there still so much dysfunction and gouging and flab in the current "system" that everyone keeps screaming for a blowtorch to burn the house down?
The clamor will continue for something much cheaper, more transparent, and very, very simple to understand.
For some, Medicare-for-all will sound right. For others, it might be something like a Public Option buy-in for Medicare, plus more free-market consumer friendly options a la Wal-Mart's "Supercenter for Health." (STAT coverage).
We'll get a decent first read when the Iowa votes are counted.
Financings
Cambridge, Mass. and New York-based Black Diamond Therapeutics raised $201 million in an IPO priced at $19 for about 10.5 million shares. The stock jumped as high as $38 in its first day of trading on the NASDAQ. For background on this Versant Ventures-based company, founded by OSI veterans looking at allosteric binding sites for rare genetic cancers, read this in-depth TR article from December 2018.
Boston-based PureTech Health sold 2.1 million shares — a portion of its founding stake in Karuna Therapeutics — for $200 million in cash to Goldman Sachs. The neuropsychiatry company, led by Steven Paul, was the best performing IPO of 2019. It sold IPO shares in June at $16. Karuna traded yesterday at around $94.
New Haven, Conn.-based Biohaven Pharmaceuticals, a neurology drug developer, raised $250 million in a stock offering.
South San Francisco-based Denali Therapeutics, the developer of drugs for neurodegenerative diseases, raised $180 million in a stock offering.
Lexington, Mass.-based Concert Pharmaceuticals, the maker of deuterium-based drugs, raised $75 million in a stock offering.
Cambridge, Mass.-based Quench Bio raised $50 million in a Series A financing to advance its programs against severe inflammatory diseases. The company was incubated by Atlas Venture. RA Capital led the Series A round, and was joined by new investor AbbVie Ventures.
Watertown, Mass.-based Lyra Therapeutics raised $30 million in a Series C financing. Perceptive Advisors led this investment the company working on ear/nose/throat disorders.
Cambridge, Mass.-based Ohana Biosciences, a Flagship Pioneering company focused on sperm to help treat infertility, came out of stealth mode. The company didn't say how much is being invested.
Waltham, Mass.-based ImmunoGen, the developer of antibody-drug conjugates, raised $104 million in a stock offering.
San Francisco-based Twist Bioscience, the DNA synthesis company, raised $50 million in a stock offering.
Cambridge, Mass.-based Trillium Therapeutics closed a $117 million stock offering. Existing shareholder NEA participated. The company is working to modify CD47, the 'do not eat me' signal that cancer cells use to escape the immune system.
Microsoft pumped $40 million into the AI for Health Initiative. Sudden Infant Death Syndrome is one area of focus. Grants will be spread among Fred Hutch, Seattle Children's Research Institute, BRAC, Intelligent Retinal Imaging Systems, Novartis Foundation, and PATH. (Geekwire coverage).
Beyond the Good 'Ol Boy Network
MIT has a lot of entrepreneurial faculty. About 22 percent are women. But when you look at which MIT faculty members were backed by venture capital firms to start 250 new companies, fewer than 10 percent were founded by women. If normal distribution patterns were to have held, we could have expected at least 40-50 more companies to have been founded by MIT female faculty over the past couple decades. But they weren't. This is according to an analysis done by Sangeeta Bhatia, a biomedical research professor and entrepreneur. Seeing the results, five Boston-area VC firms, including Polaris Partners and F-Prime Capital, pledged "to do all in our power to ensure the boards of directors for companies where we hold positions of power are 25% female by the end of 2022." Current representation is 14 percent. Better set a calendar reminder for January 2022 to see if this actually comes to fruition, or if these were just words on a page. (STAT coverage by Sharon Begley) and (Washington Post coverage by Carolyn Johnson).
The Biotechnology Innovation Organization reported on a survey of nearly 100 member companies, conducted May-June 2019, which told us some things we already know. Women and people of color are nowhere near close to equity at the higher levels of power in this industry. The survey, for starters, should see a much higher response rate in an industry that has a lot more than 100 member companies. Still, if BIO persists with some kind of annual survey with consistent methodology, it's a least a baby step toward measuring progress over time toward racial and gender balance over time. How long, exactly, do we want to allow this sort of inequity to persist? What are you, and your organization, doing to fix it on a day-in, day-out basis?
Full-Year Financials Are Rolling In
New York-based Pfizer said full-year revenues declined 4 percent, to $51.8 billion. That performance was dragged down by Consumer Health. Full-year profits still surged 46 percent to $16.3 billion. (Bloomberg coverage).
Indianapolis-based Eli Lilly said full-year revenues inched up 4 percent to $22.3 billion. Net income was a reported $8.3 billion last year.
San Diego-based Illumina, the market leader in DNA sequencing, reported full-year revenue of $3.5 billion, a 6 percent increase over the prior year. Net income eclipsed $1 billion – a 21 percent boost from the prior year profit. Illumina forecasts even better performance in the year ahead, with revenue gains expected in the 9-11 percent range.
Cambridge, Mass.-based Biogen said revenues increased 7 percent last year to $14.4 billion. Full year profit jumped 33 percent to $5.9 billion. Investors didn't care about the numbers in this annual report, but rather focused on the anticipation of approval for Biogen's Alzheimer's drug aducanumab. An increase of about $400 million to $600 million of sales, general and administrative expenses are baked into the company budget in anticipation of the commercial rollout of this drug, writes Umer Raffat of Evercore ISI. Buckle your seatbelts for controversy if that happens with this drug that failed at first, and which Biogen is now seeking to resurrect with the FDA based on a new analysis of the clinical data.
Boston-based Vertex Pharmaceuticals saw revenues leap 36.6 percent to $4.16 billion in the past year. Net income for the year came in at $1.18 billion. The company, now marketing the triple-combo Trikafta for the vast majority of cystic fibrosis patients, expects to boost revenues to between a range of $5.1 billion to $5.3 billion in 2020.
Boston-based Alexion Pharmaceuticals said revenues increased 21 percent last year to $4.99 billion. Profits surged to $2.4 billion last year, up from $77 million the prior year. Alexion's 2020 financial forecast fell short of Wall Street expectations, "reflecting Ultomiris pricing headwinds" wrote Michael Ulz of Robert W. Baird in a note to clients.
Regulatory Action
Merck won FDA clearance to market the antibiotic fidaxomicin (Dificid) for the treatment of C. diff diarrhea in infants age six months and older.
Legal Corner
Practice Fusion, a San Francisco-based electronic health records vendor, agreed to pay $145 million to resolve ongoing criminal and civil investigations brought by the U.S. Department of Justice. The company admitted to receiving kickback payments from an opioid manufacturer, in exchange for making software modifications to increase prescribing of opioids. Wowza.
Charles Lieber, the chairman of Harvard University's chemistry department, was arrested and charged with lying to federal investigators about his acceptance of money from the Chinese government. The feds were asking questions stemming from the ongoing investigation into Chinese government theft of US trade secrets. (See the Justice Department affidavit here). For more context on this sad story, see the WSJ.
Data That Mattered
Wilmington, Delaware-based InCyte said it passed a Phase III clinical trial with ruxolitinib topical cream for patients with atopic dermatitis. The drug is a JAK inhibitor reformulated for this skin condition. Data will be presented at a medical meeting.
Cambridge, Mass.-based Acceleron Pharma said that sotatercept, a drug candidate for pulmonary arterial hypertension, passed a Phase II study. The drug is a selective ligand trap for members of the TGF-beta superfamily to rebalance BMPR-II signaling. Acceleron plans to release data at a meeting, but the company said it passed on the primary endpoint (primary vascular resistance) and the key secondary endpoint of 6-minute walk test.
Personnel File
Philadelphia-based Century Therapeutics named Joseph Jimenez, the former CEO of Novartis, to its board of directors. Greg Russotti, formerly vice president of cell therapy technical development at Celgene, was named chief technology officer. For more on Century Therapeutics and its induced pluripotent stem cell-based platform for cell therapy, listen to chief strategy officer Janelle Anderson on The Long Run podcast (Aug. 2019).
Eli Lilly hired Anat Hakim as general counsel. She comes from Wellcare Health Plans.
Boston-based Decibel Therapeutics said Laurence Reid, formerly CEO of Warp Drive Bio, has been hired to replace Steve Holtzman as CEO. Holtzman, a veteran of Biogen, Infinity Pharmaceuticals, Millennium Pharmaceuticals and more over a long career, is retiring. Decibel also announced some reshuffling of its R&D priorities, to put emphasis on regenerative medicines for the inner ear.
Synlogic added Michael Burgess to its board. He's the president of R&D at Turnstone Biologics.
San Francisco-based Syapse cut 10 percent of its workforce after Roche ended a precision oncology collaboration. (STAT coverage).
Foster City, Calif.-based Sutrovax named Jim Wassil as chief operating officer.
Deals
San Diego-based Conatus Pharmaceuticals said it's folding itself into Histogen, in a deal that values Conatus at $35 million. The new Histogen will focus on regenerative medicines for dermatology and orthopedic indications.
Worth a Read