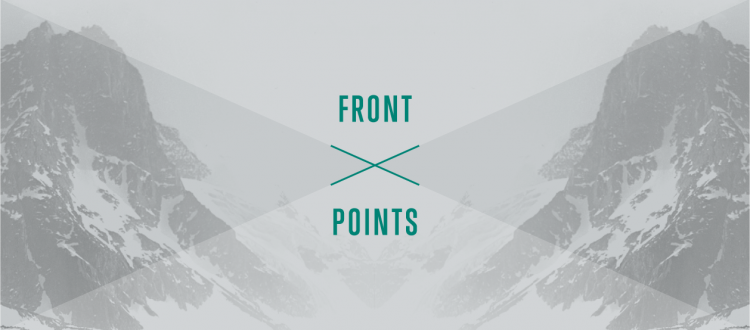 A Baffling Coronavirus Response, Arch & Flagship Reload, & Merck Passes 2 Phase IIIs
The world now has more than 1 million confirmed cases of infection with an insidious virus that spreads from person to person with exponential speed, is spread by people who don't display symptoms, and kills an estimated 1 percent of people who get infected.
As the US death toll now exceeds more than 1,000 a day from COVID-19, we are heading our way up that horrifying curve we've been staring at, and dreading, for weeks. Federal officials looking at the best disease models now publicly say they expect between 100,000 and 250,000 deaths in the US.
We have a good idea of what to expect. Data has been mounting for a couple months, from China, Italy, and other countries. We know COVID-19, the respiratory illness caused by the SARS-CoV-2 virus, sends about 15-20 percent of those infected to the hospital. Patients struggle to breathe, and they often need to stay in the hospital for a couple weeks. We in the US are scrambling. Odds are high that we don't have enough hospital beds, ventilators, ICU rooms, and skilled staff to grapple with a contagion that moves this fast and has this kind of devastating effect on human health.
Our healthcare workers are now being forced into battlefield triage situations. They themselves are being put at great risk. They're like soldiers being asked to storm the beaches of Normandy, and we're asking them to do it without boots.
The great tragedy is that we failed to use our one big advantage over the virus: our superior intelligence as a species.
We in the US wasted precious time in denial, hurling daggers of misinformation and misdirection. Certain leaders displayed incompetence, and then got busy hiding it. Experts knew what we needed to do to #FlattenTheCurve, and yet politicians still haven't mustered the necessary, unified response as a country to actually make it happen. Early-to-mid-March was the time to get serious to prevent the worst. We didn't.
We have the money, and technological expertise, to do so much better. Polymerase chain reaction tests are not hard to perform. We have God-like power to collect and analyze the data spitting off those diagnostic instruments. The information could have been used to identify the early cases, so we could isolate them and their contacts in a classic containment strategy. We could have begun widespread testing, quarantining anyone with the virus, not just people who already felt sick. If done right, it's conceivable we could have avoided the worst of this population-wide mitigation strategy which is forcing so many to stay at home for weeks, maybe months. We could have nipped this pandemic in the bud here in the US.
Yet on Apr. 2, the Governor of Georgia admitted at a press conference that he was unaware until the previous day that the SARS-CoV-2 virus could be spread by people who display no symptoms. Once he realized that, he said he issued a stay-at-home order to Georgia residents.
It's baffling. And infuriating.
I'm cycling through the same emotions you all are – positive and negative. I admire the heroic frontline workers. I get frustrated and angry with the delays and incompetence. I'm personally grateful to still have a job, to have a healthy family, and to be able to work from home. I feel guilty that I'm not a doctor, that I can't do more to help the sick or the unemployed.
As the editor of this publication, the main thing I can do is provide useful information. Books will be written for decades about what went wrong. Historians will sift through this story 100 years from now, trying to figure out how it could have happened. For now, I'm seeking to uplift and amplify voices that have something constructive to say about what we can learn from other countries, how we can respond, and how we can get through this difficult time as humans.
To help you absorb the many dimensions of this fast-moving story, I've compiled some resources. For starters, I've created a landing page for ongoing TR coverage of the pandemic. Everything there is free. So you are all welcome to share this link with friends, family and colleagues who don't subscribe but who could benefit from this in-depth coverage.
See all TR coverage of COVID-19 here.
I'm proud of this body of work, but also see truly exemplary journalism being done on an hour-to-hour basis by many outlets. Over this past week, I've sought to compile some of the most useful articles from a variety of angles – science, policy, human and more – so you can hopefully slow down at some point and absorb the story to achieve some greater understanding.
You can see all of that below, in the usual weekly Frontpoints format. Afterward, you'll find other biotech news of the week.
Stay well. – Luke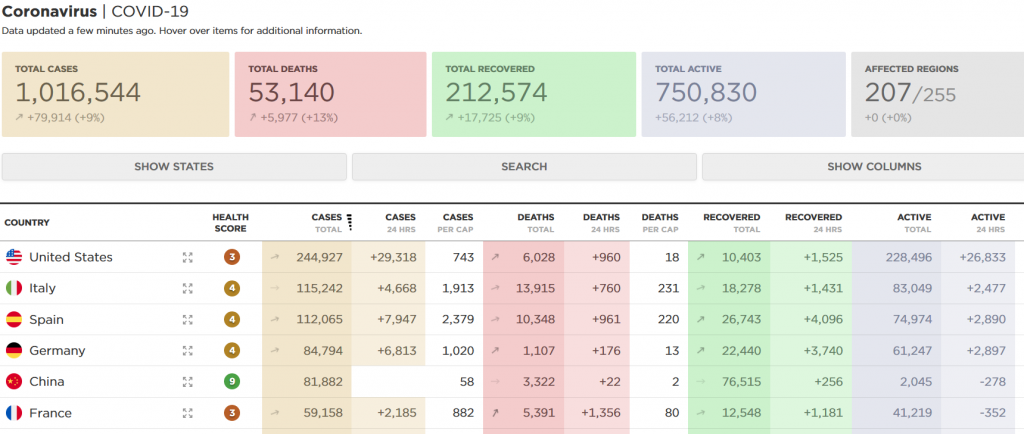 Science of the Pandemic
Policy / Response
Testing
Vaccines & Therapies
Other Countries
Health Advice
Communication
Regulatory Response
Humanity, at Its Best and Worst
Epidemiological Modeling
Video
In Other Biotech News…
Data That Mattered
Merck said its PD-1 inhibitor pembrolizumab (Keytruda) hit its primary endpoint, progression-free survival, in a head-to-head Phase III trial against standard treatment for microsatellite instability-high (MSI-H) or mismatch repair deficient (dMMR) colorectal cancer. This builds on the company's strategy to push further into "tumor agnostic" indications based on a cancer's molecular signature, not its organ of origin. (Subscribers: See related TR coverage by Stacy Lawrence, Mar. 30, 2020)
Merck said it passed a Phase III clinical trial with a heart failure drug candidate. The drug, vericiguat, is an orally administered soluble guanylate cyclase (sGC) stimulator. This was from an outcomes study that looked at heart failure hospitalization and death as a composite endpoint. Bayer is a partner on the program. The data would have been presented at the American College of Cardiology meeting in person, but instead were presented virtually.
San Francisco-based Akero Therapeutics said it met its 12-week primary endpoint for efficacy in a Phase 2b study of patients with NASH. Absolute reductions in liver fat were between 12-14 percent from baseline, and quite consistent across three dose cohorts.
AstraZeneca said it halted a Phase III study because of overwhelming efficacy. It was a study of patients with chronic kidney disease who were getting the SGLT2 inhibitor dapagliflozin (Farxiga). Full results will be released at a future medical meeting.
New Haven, Conn.-based Biohaven Pharmaceuticals said it passed a Phase III clinical trial with its experimental medicine for chronic migraine headaches. The company said its drug candidate reduced migraine days by 3.7 to 4.5 days per month. The Biohaven drug, rimegepant, is a CGRP receptor antagonist.
Personnel File
CureVac, the Germany-based mRNA therapeutic and vaccine developer, named Jean Stephenne as chairman of the board. The company has gone through leadership changes of late after it was reported that the US government tried to seek exclusive access to a program against SARS-CoV-2.
Pfizer named Dr. Susan Desmond-Hellmann to its board. She most recently served as CEO of the Bill & Melinda Gates Foundation. Before that, she was the chancellor of UCSF, and president of product development at Genentech.
Deals
Amgen struck a partnership with Seattle-based Adaptive Biotechnologies on the SARS-CoV-2 pandemic response. Adaptive is the leader in deep sequencing of the immune system's repertoire of T and B-cells – a unique and valuable set of capabilities in this pandemic. The companies will work together to find neutralizing antibodies against the virus. (See Adaptive CEO blog).
San Francisco-based VIR Biotechnology and Cambridge, Mass.-based Alnylam Pharmaceuticals expanded their partnership to evaluate RNA interference drug candidates against SARS-CoV-2 viral infections. In this case, based on the latest understanding of the biology, they are going after host factors – specifically ACE2 and TMPRSS2. In a joint statement, the companies said ACE2 "is known to be the viral entry receptor for SARS-CoV-2 and other coronaviruses, while TMPRSS2 is believed to cleave the SARS-CoV-2 spike protein to facilitate cellular attachment."
San Diego-based Fate Therapeutics agreed to work with Janssen Biotech, a J&J company, on CAR-T cell and CAR-NK cell therapies that use Fate's induced pluripotent stem cell technology. Fate is getting $50 million in cash, and another $50 million via a stock purchase by its new partner at $31 a share.
Financings
Arch Venture Partners raised $1.46 billion for a pair of funds to keep doing what it does – invest large sums in ambitious biotech startups. The news coincided with an announcement from Flagship Pioneering, a stylistically simpatico venture firm. Flagship raised $1.1 billion in new capital for startups. The two firms know each other well, and sometimes syndicate together when their scientific interests and priorities align.
Cambridge, Mass.-based iTeos Therapeutics, a cancer immunotherapy developer, raised $125 million in a Series B2 financing co-led by RA Capital Management and Boxer Capital.
Legend Biotech, the China and US-based CAR-T cancer immunotherapy company, raised $150.5 million. New investors included Hudson Bay CapitalManagement LP, Johnson & Johnson Innovation, Lilly Asia Ventures, Vivo Capital and RA Capital Management.
France-based Dynacure raised $55 million in a Series C deal to advance its programs for rare diseases, including myotubular myopathies. Perceptive Advisors led.
Cambridge, Mass.-based Pandion Therapeutics raised $80 million in a Series B financing to advance its work against autoimmune disease. Access Biotechnology and Boxer Capital co-led.
San Diego-based Aspen Neuroscience raised $70 million in a Series A financing to develop autologous neuron cell replacement therapy for Parkinson's disease. OrbiMed led the deal, which included ARCH Venture Partners, Frazier Healthcare Partners, Domain Associates, Section 32, and Sam Altman.
Toronto-based Zucara Therapeutics raised $21 million in a Series A financing to advance work on a treatment for a once-daily treatment for insulin-induced hypoglycemia. Perceptive Xontogeny Venture Fund led.
Waltham, Mass.-based Affinia Therapeutics raised $60 million in a Series A financing to develop gene therapies. F-Prime Capital and New Enterprise Associates (NEA) co-led.