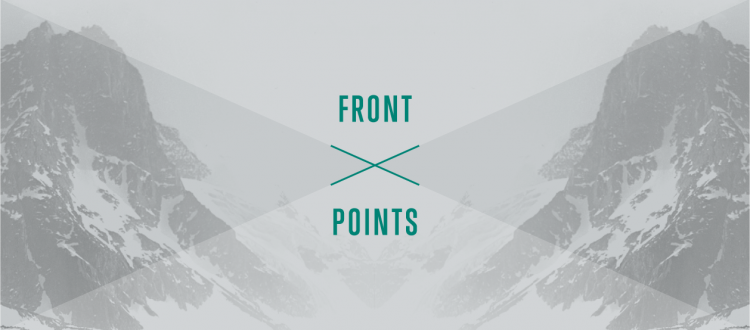 A Glimmer of Hope, and a Premature Celebration
We all woke up Monday morning and saw an encouraging headline.
Then things started to go downhill.
To recap, Moderna, the Cambridge, Mass.-based messenger RNA therapeutics and vaccines company, provided a snapshot of preliminary data from its Phase I trial of a SARS-CoV-2 vaccine candidate, being tested in collaboration with Tony Fauci's crew at the National Institute of Allergy and Infectious Disease.
From the first 45 volunteers who got this vaccine candidate, data from eight patients at the low 25 microgram dose and others at the mid-level 100 microgram dose were evaluated with 43 days of follow-up from first shot. These eight patients have developed neutralizing antibodies that have "exceeded the levels seen in convalescent sera," according to the company.
Not a bad way to start the day, I thought, over a morning cup of coffee.
Neutralizing antibodies are what we want to see. But eight patients out of 45? And what level of neutralizing antibodies compared with what level in convalescent sera? And these patients were followed up for how long?
Did we need to hear this interim report – a half-baked dataset prematurely press-released, let's get real – or would we be better off waiting for a few weeks for the data to mature in a way that might stand up to scientific scrutiny in a public forum?
From the company statement, we don't know how many neutralizing antibodies were counted, or what the baseline figure was that Moderna used for comparison from convalescent plasma in recovered patients. We don't know, and can't know at this point, how long-lasting the neutralizing antibodies are. Not enough time has passed. We don't know if neutralizing antibodies are produced at consistent levels across age groups, or whether they are reaching sufficient concentrations for the elderly who need it most. We have no idea if these antibodies are enough to protect people from exposure to the virus.
We certainly don't know the optimal dose – but we better pray it's as low as possible in order to stretch out the limited supply to vaccinate as many people as possible if the thing works at all.
These questions can, and will, be answered. In time.
By jumping the gun, this press release raised more questions than it answered.
So what actually did happen after the Monday morning release?
Moderna stock boomed. For a normal product in a normal time, nothing would happen when a company released a half-baked Phase I interim snapshot like this. A few specialist biotech investors would roll their eyes and move on. But on May 18, with this all-important vaccine candidate, Moderna's valuation rocketed to the stratosphere of $30 billion. It's an unheard-of valuation for a biotech company with no products that have won FDA approval, no products that generate revenue.
The euphoria didn't stop with Moderna. The entire US stock market was lifted – I repeat, the entire US stock market was boosted by a press release that couldn't pass Medical Evidence 101 and that few people understood, but which offered a faint early whiff of success.
Moderna struck while the iron was hot, raising $1.25 billion in a public offering.
Yes, we are in bizarro-land. Within 24 hours, people started asking questions about what just happened.
The questions go on and on — and there are plenty that aren't even being asked yet by enough people.
For starters, we don't know the right dose. If it works, can we make enough lipid nanoparticles to deliver the mRNA constructs for the 4-5 billion people worldwide in need? How about the medical-grade sterile glass vials needed for the fill & finish steps? Who's managing the whole supply chain? How will all of that supply-chain calculus shift if the 50 microgram dose is sufficient, or whether we have to go as high as 100 micrograms or 250 micrograms to get the necessary immunity? In a supply constrained situation, who will get the limited supplies of vaccine first? Who will decide that, and how will they do it?
To give Moderna the benefit of the doubt, they know all this. Maybe they know that every penny of the $1.25 billion they just raised is legitimately needed to manufacture this vaccine at global scale. Maybe they need the money RIGHT NOW to build up capacity, before we even know if it's a winner. I'm willing to accept that. I want to see the company succeed.
The problem is we are not operating in a normal environment. Biotech plays a dangerous game when raising hopes too early.
Look at what else happened this week. The Moderna "success" inspired imitators. Other companies looked at the rising indices and said it was time to cash in. Some were inspired to pump up their own programs, issue truly ridiculous press releases, then turn to gullible reporters and cynical provocateurs, pumping up what in all likelihood is vaporware.
This isn't the time for the usual biotech BS. We have about 94,000 dead Americans as of this writing, and another 1,000-2,000 deaths adding up every day. We're looking at the very real prospect of a big second wave as we re-open the country. About 38 million people have lost their jobs in the past nine weeks. Millions more are going hungry, uncertain about their income, and desperate to get their lives back on track.
We are all fatigued. We are desperate as a people for some good news. We are counting on the scientific enterprise – academia, government and industry together – to rise to the occasion.
Industry has a chance to show the world what it is all about.
At a time when average citizens are drowning in propaganda and don't know what to believe, and when trust in biopharma is at an all-time low, biopharma must level with people and tell the world it has delivered the goods only when it truly has the goods.
Now, on to other news in biotech this week.
Science
Science Features
Testing
Roche said on May 19 that its serology test for antibodies against SARS-CoV-2 was installed and live at 20 commercial and hospital labs in the US and on pace to scale up another full order of magnitude in the next several weeks – creating capacity for millions of tests a week. This test has 99.8 percent specificity and 100 percent sensitivity for SARS-CoV-2, with no cross-reactivity to other coronaviruses.
Investigations
Mental Health
Annals of Misinformation
California biopharmaceutical company claims coronavirus antibody breakthrough. FOX News. May 21. This story stirred false hope. It's full of outrageous hype, mixed in with the occasional copy-and-pasted comment from a credible person to give it the appearance of credibility. Yet the report fails to say the study in was done only in a cell line in the lab, not even an in vivo preclinical model. The evidence is a million miles from a controlled clinical trial. The story also failed to point to the corporate stock promotion angle, and the absurd $1 billion market valuation. This is the kind of bad behavior that is too often rewarded, and which gives biopharma a bad name.
Doctors such as Bob Wachter of UCSF are doing their level best on social media, in defense of rational inquiry, and to try to make facts "go viral." See WSJ coverage.
Data That Mattered
ViiV Healthcare, the HIV company majority owned by GSK, said researchers stopped a 4,600-patient global HIV prevention study early because of positive results. Subjects who got ViiV's injectable cabotegravir once every two months appeared to have a lower chance of getting HIV than patients who got the current standard of care for HIV prevention — daily oral emtricitabine/tenofovir disoproxil fumarate. The trial technically hit its primary endpoint, powered to show non-inferiority, while approaching superiority, pending final analysis, the company said.
Gilead Sciences and its partner, Galapagos NV, said they passed a Phase 2b/3 study of the JAK1 inhibitor filgotinib in a randomized study of 1,348 patients with moderate to severe ulcerative colitis. The high dose of 200 milligrams met the primary endpoint of clinical remission at Week 10, and the effect held up for a full year. The lower dose, 100 milligrams, didn't reach the goal of clinical remission at 10 weeks.
Business Model Disruption
Hospitals Knew How to Make Money. Then Coronavirus Happened. NYT. May 20. (Sarah Kliff)
Big Science
The CDC said it's planning to run a set of big serology studies in as many as 325,000 people in 25 metro areas to see how many have developed antibodies to SARS-CoV-2. The agency's failures to this point, and the invisibility of its leadership in a time of crisis, have shaken my confidence in this great public health agency to the core. But it's never too late to turn things around and start the long, hard work of rebuilding trust. Let's let the scientists gather the data, analyze it to the best of their abilities, and communicate it to the public without fear or favor.
Financings
Regulatory Action
Waltham, Mass.-based Deciphera Pharmaceuticals won FDA clearance to market ripretinib (Qinlock), a kinase inhibitor for patients getting fourth-line therapy for gastrointestinal stromal tumors (GIST).
Bristol-Myers Squibb won FDA approval to market the combination of its anti-CTLA-4 and anti-PD-1 antibodies for patients whose tumors express at least a little PD-L1, who don't have EGFR and ALK mutations, and who are getting their first round of treatment for non-small cell lung cancer that has spread.
Boulder, Colo.-based Clovis Oncology won FDA clearance to start selling rucaparib (Rubraca), a PARP inhibitor, as a treatment for men with BRCA1/2 gene mutations and have prostate cancer that has spread and no longer responds to hormone deprivation treatment, and androgen-receptor therapy, and taxane chemotherapy.
The FDA warned the Seattle Coronavirus Assessment Network, an academic collaborative group formerly known as the Seattle Flu Study, to stop its surveillance programs, which include at-home tests. (See NYT report).
Roche / Genentech won FDA clearance to market the PD-L1 inhibitor atezolizumab (Tecentriq) as a first-line treatment for patients metastatic non-small cell lung cancer, if they express PD-L1 and don't have EGFR or ALK mutations.
AstraZeneca won FDA clearance to market its PARP inhibitor olaparib (Lynparza) for patients with metastatic prostate cancer who have homologous recombination repair mutations. An estimated 20-30 percent of men with prostate cancer that resists chemical castration therapy have this form. On the same timeline, Foundation Medicine won approval for a companion diagnostic test to identify those patients.
Chiesi Global Rare Diseases, a Boston-based unit of the Italian company, won FDA clearance to sell deferiprone (Ferriprox) to treat iron overload disorders in thalassemia patients.
Deals
San Diego-based Vividion Therapeutics collected a $135 million upfront payment from Roche, as part of a partnership that allows the big company access to its proteomics screening platform and library of small molecules aimed at E3 ligases, as well as a range of oncology and immunology targets.
New York-based Aetion formed a research collaboration with the FDA to analyze real-world data for the coronavirus pandemic.
Cambridge, Mass.-based Surface Oncology formed a partnership with Merck to test its CD39 directed drug candidate in combo with Merck's pembrolizumab (Keytruda) for solid tumors. Surface also raised $30 million via an at-the-market financing.
Cambridge, Mass.-based Synlogic said its partnership with AbbVie has ended.
San Francisco-based Atomwise, the company developing AI for small molecule drug discovery, said it's participating in 15 research collaborations against COVID19.
Personnel File