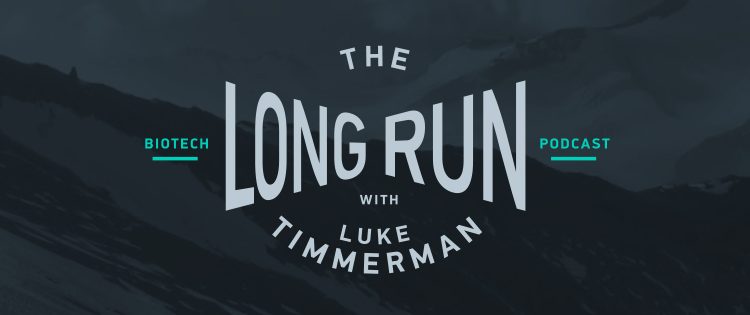 Coronavirus Vaccine Strategy: Larry Corey on The Long Run
Today's guest on The Long Run is Larry Corey.
Larry is one of the nation's best-known virologists and vaccine developers. Much of his research over the years has been on HIV, herpes simplex viruses, and viruses associated with cancer.
He's the founding director and principal investigator of the HIV Vaccine Trials Network – a collaborative group to study vaccine candidates at 30 sites around the world. He's based in Seattle at the Fred Hutchinson Cancer Research Center. He served as president and director of that institution in the early 2010s, but now is back to running his own virology lab.
Larry has spent 50 years thinking hard about viruses and how to combat them, dating back to a stint at the CDC during the Vietnam War days. Early in his career at Burroughs-Wellcome, working with future Nobel laureate Dr. Gertrude Elion, he developed acyclovir as the first effective therapy for genital herpes. As director of the AIDS Clinical Trials Group, he led the organization that proved combination antiretroviral treatments could control HIV. The team later demonstrated that these drugs could reduce transmission of HIV from mothers to their infants.
This whole set of experiences has shown him what each major player in the scientific enterprise brings to the table – academia, government, and industry.
All of this makes him a great person to talk to now about vaccine strategy for COVID-19. Just before we recorded this episode May 12, he published a perspective piece in Science with Tony Fauci, John Mascola and Francis Collins of the NIH. They wrote about how to think about spinning up an unprecedented global vaccine effort against the pandemic. See that strategy paper here.
This is a timely and frank conversation about one of the most important aspects of the pandemic response.
Please join me and Larry Corey on The Long Run.

RareCyte delivers Precision Biology products and services for circulating tumor cell and multiplex tissue analysis designed to accelerate your cancer research. RareCyte leverages a world-class assay design team and end-to-end platform with biomarker-enabling technology to provide CTC assays that are rigorously validated for accuracy and reproducibility.
RareCyte is the only full-service provider delivering custom assay development services, long-term biobanking of patient samples, CLIA-validated CTC enumeration, multi-biomarker analysis, and single cell retrieval for DNA sequencing.
RareCyte products for comprehensive CTC analysis include the AccuCyte Sample Preparation System, RarePlex Staining Kits, and CyteFinder Instruments, all of which are easily deployed in research labs worldwide.
RareCyte currently supports a wide range of global clinical trials with deep expertise, personalized service, and short turn-around times. Keep your research on track by engaging the RareCyte services team at info@rarecyte.com or at rarecyte.com/rc.