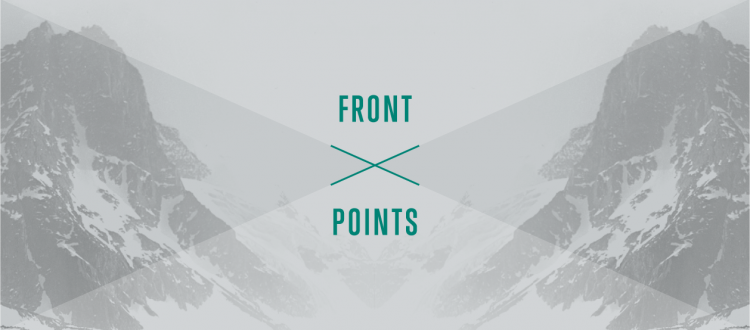 Keeping the Faith and Bracing for the Long Slog
We're suffering from a social disease. It ranks up there with COVID-19.
It's boundless cynicism.
We need to tamp this down. Just like we need to wrestle the new coronavirus to the ground.
I'm not willing to accept "shit happens" as the national motto. This is a country of can-do problem-solvers. We can do so much better.
You can see the frightening level of callousness and self-centeredness, running like toxic rivers through our communications central nervous system.
First it was "oh it's just old people dying."
Then it was "oh, it's just prisoners dying."
Then it was "oh, it's just some low-wage workers in meat-packing plants."
Then it was "oh, it's only 76,000 dead, and 2,000 more dead per day. It could have been worse." Shit happens. Nothing you do about it.
Who cares?
I do. I care about people suffering and dying. I care about millions of people being out of work. We can reduce the toll of death and suffering while we also carefully re-open the economy. We can walk and chew gum. We have to. A long-term national lockdown can't be sustained.
We have incredible capacity for problem solving. The United States of America is loaded with wealth and creative brainpower and people of good faith. We have talented women and men working day and night. In academia. In industry. In our state and local governments. And yes, across the federal government – at agencies like NIH, CDC, FDA, and the DOD.
People of good faith need to double-down in our efforts to combat the viral pandemic. And to combat the helplessness and carelessness fostered by this cynicism. Especially at this tense time, as antsy citizens everywhere start mixing and mingling while the virus is still spreading.
It will be a long, hard slog. There's no doubt what it will take. Testing and tracing at scale. Well-designed randomized drug trials. A handful of bets on a portfolio of vaccine candidates. All of us wearing masks and limiting social contacts for longer than we'd like. Being kind and patient and empathetic.
We shouldn't delude ourselves that this problem will magically fade away in August like one prominent model seems to predict. We shouldn't tell ourselves that a Big Hairy Audacious Goal of a vaccine by end of 2020 or early 2021 is some kind of realistic expectation.
It will be immensely hard. It will take stamina. There will be setbacks. While this work carries on, we'll have to tolerate the merchants of bad faith and their legions of followers doubting every one. We will have to turn the other cheek from time to time, as Internet and TV provocateurs traffic in the cynicism that butters their bread, and enables them to drown out the voices of reason. People will be encouraged, and tempted, to throw up their hands in despair.
We will not let the bastards get us down. We will remain steady and focused.
We will all need an occasional pick-me-up along the way.
This week, I'm leaving you with a couple things to lift your spirits.
One is the 1989 hit "I Won't Back Down." Watch Tom Petty belt out this anthem for steely entrepreneurs everywhere, and chuckle at the hair (which may be coming back into style, at least for this editor whose last haircut was in early January).
The other is the 1993 ESPY award speech by former North Carolina State University basketball coach Jim Valvano. He was dying from cancer. He said: "Don't Give Up."
Now, on to the highlights of the week in biotech.
Science
Science News and Features
Epidemiology
Humanity
Medical Students Need to Learn About Health Disparities to Combat Future Pandemics. AAMC. Apr. 30. (Selwyn Vickers)
Once Upon a Time, the Hero Sheltered in Place. New England Journal of Medicine. May 6. (Lisa Rosenbaum)
Access
Doctors Lambaste Federal Process for Distributing Remdesivir. STAT. May 6. (Eric Boodman and Casey Ross)
How Does the Government Decide Who Gets Remdesivir? Doctors Have No Idea. CNN. May 7. (Arman Azad)
Gilead Says It's In Discussions With Manufacturers to Make Remdesivir Available and Affordable in Europe, Asia and Developing Countries Through At Least 2022. May 5. (Gilead statement).
Policy & Politics
Investigations
Full Whistleblower Complaint from Law Firm Representing Former BARDA Head Rick Bright. May 5. Narrative starts on Page 27.
Vaccine Expert Says He Was Punished for Raising Concerns about Trump Administration Coronavirus Response and Nepotism. STAT. May 5. (Nicholas Florko)
Theranos Would be Thriving in the Pandemic. Medium. May 1. (Tyler Shultz)
Communication
TR Coverage of the Week
Treatments
Cambridge, Mass.-based Evelo Biosciences, with Rutgers University and Robert Wood Johnson Hospital in New Jersey, started up a Phase II trial of Evelo's oral therapy for patients hospitalized with COVID19. The Evelo drug candidate, EDP1815, is a "monoclonal microbial" that has shown an ability to suppress production of multiple inflammatory cytokines – IL-6, IL-8, TNF, IL-1beta — that can spin out of control into dangerous cytokine storms. The drug showed that effect in a previous Phase Ib psoriasis study and in preclinical models. There's a real therapeutic rationale, given the observation that many severely ill COVID19 patients suffer from cytokine storms. Take that rationale, combined with a randomized, placebo-controlled study design, moving at pandemic speed, and you have a model for how things ought to be done. Data on safety and efficacy are expected in the second half of 2020. (Disclosure: Evelo CEO Simba Gill was on my Kilimanjaro Climb to Fight Cancer team last summer in Tanzania. I did a little fist pump for him and his team when I saw this trial).
Testing
Adaptive Biotechnologies announced a plan to start a 1,000-participant study called ImmuneRACE, which will look at antibodies to develop more fine-tuned diagnostics for COVID-19. The company, developer of an immune sequencing platform, is supported by its big cloud computing and analysis partner, Microsoft, and LabCorp of America, which will handle collection of blood and nose/throat swab samples that patients can take without having to leave home. (Read Adaptive CEO Chad Robins explanation of the study, and his thoughts on managing in this hard time on TR).
Deals
Moderna, the mRNA vaccine and therapeutics company, struck a deal with Lonza, the contract biologics manufacturer, to manufacture as much as 1 billion doses of its mRNA vaccine candidate. That's a big number of doses, which everyone wants to see in a pandemic. But you have to read the release. It assumes the lower dose being tested now in a brand-new Phase II trial – a 2-shot prime-boost regimen of 50 micrograms, 28 days apart — will be the dose that provides a sufficient immune response. The other dose being tested in Phase II is 250 micrograms. Clearly, if that's necessary, something will have to happen to boost manufacturing capacity to get to 1 billion doses.
VIR Biotechnology and Alnylam Pharmaceuticals said, after just three months of specific collaboration on RNA interference drug discovery for COVID19, that they've nominated a lead candidate for clinical trials, scheduled to begin around year-end 2020. Of the 350 candidates synthesized by Alnylam, multiple candidates were shown to deliver a three-log (three orders of magnitude) reduction in viral replication in a live virus assay in the petri dish experiments conducted by VIR. The lead candidate is being made into an inhalable formulation to get good distribution into the lungs.
Alexion Pharmaceuticals agreed to pay $1.3 billion in cash, $18 a share, to acquire Portola Pharmaceuticals, the hematology drug developer.
Magenta Therapeutics and AVROBIO, a couple of development-stage biotech companies in the Boston cluster, struck an unusual innovative smallco + innovative smallco partnership (as opposed to the usual innovative smallco + rich largeco deal). In this case, Magenta brings its antibody-drug conjugate to the table to enhance the conditioning of AVROBIO's lentiviral gene therapies. Both of these companies have their roots in the Atlas Venture portfolio, so the players know each other well enough to entertain this sort of unusual alliance.
New York-based Stemline Therapeutics agreed to be acquired by Italy-based Menarini for total consideration of up to $677 million.
South Plainfield, NJ-based PTC Therapeutics agreed to acquire Censa Therapeutics, the developer of treatments for orphan metabolic diseases such as phenylketonuria (PKU). PTC is paying $10 million cash upfront and 850,000 shares of PTC stock (market value: $46.91 a share on Thursday), plus potentially $217 million in milestones.
Eli Lilly agreed to work with Shanghai-based Junshi Biosciences to develop neutralizing antibody therapies against SARS-CoV-2.
San Rafael, Calif.-based BioMarin Pharmaceutical struck a partnership with DiNAQOR to develop gene therapies for rare cardiomyopathies.
Financings
Waltham, Mass. and Montreal-based Ventus Therapeutics secured a $60 million Series A financing led by Versant Ventures and joined by GV. Cash will be used to advance three pipeline programs based on structural immunology insights on how to make small molecules versus hard targets of the innate immune system.
Cambridge, Mass.-based Praxis Precision Medicine announced its debut with $100 million in financing from inception, led by founding investor Blackstone Life Sciences. It's working on rare brain diseases.
Grail, the early cancer detection company in Menlo Park, Calif., raised $390 million in a Series D financing. That's a lot of money. It's also a lot less than the company raised in prior venture rounds. See TR coverage from Grail's founding in January 2016.
Bridgewater, NJ-based Insmed fetched $259 million in a public offering of 11 million shares at $23.25 apiece.
Redwood City, Calif.-based Pulmonx raised $66 million to further develop its minimally invasive valve for treatment of severe emphysema. Ally Bridge Group led.
Lyra Therapeutics raised $56 million in an IPO at $16 a share to advance its ear-nose-throat programs. Sorry, I missed this one from Apr. 30.
Vapotherm, an Exeter, NH-based med tech company focused on respiratory distress, raised $87.5 million through a public offering of 3.35 million shares at $26.
Carlsbad, Calif.-based GenMark Diagnostics raised $70 million in an offering of 7.2 million shares at $9.65 apiece.
San Diego-based Kura Oncology raised $125 million in a stock offering of 9.1 million shares at $13.75.
Sunnyvale, Calif.-based Silk Road Medical, a company working on stroke risk reduction, raised $75 million in a stock offering.
Personnel File
Alex Aravanis, the co-founder and chief scientific officer at Grail, is returning to Illumina to be the chief technology officer at the DNA sequencing market leader. Mostafa Ronaghi, the longtime CTO at Illumina, will move over to a new role as SVP of Entrepreneurial Development at Illumina. Ronaghi also joined the board of Grail, which spun out from Illumina four years ago to work on early detection of cancer.
Brian Di Donato was hired as chief financial officer and head of strategy for Immunocore, the UK-based company developing T-cell receptor therapies for cancer. He was previously CFO at Achillion Pharmaceuticals.
Stephen Webster joined the board of TCR2 Therapeutics, a cancer immunotherapy company working on T-cell engineering. He's the former CFO of Spark Therapeutics.
New York-based Lodo Therapeutics hired Donald Marvin as chief financial officer.
Seattle-based Impel Neuropharma said that chairman Adrian Adams will be taking over day-to-day leadership as chairman and CEO, effective immediately, and that previous CEO Jon Congleton will be leaving the company.
Sutrovax named Andrew Guggenhime as chief financial and chief business officer.
New York-based Schrodinger, a computational drug discovery company, named Jeffrey Chodakewitz and Gary Ginsberg to its board of directors.
Burlingame, Calif.-based ALX Oncology named Rekha Hemrajani to its board of directors.
Data That Mattered
Regeneron Pharmaceuticals and Sanofi said the PD-1 inhibitor cemiplimab (Libtayo) passed a pivotal study of patients getting their second round of therapy with locally advanced basal cell carcinoma.
Roche offered a preview of presentations it plans to release at the ASCO virtual meeting in late May, including results from a Phase II study of tiragolumab, Roche's novel cancer immunotherapy designed to bind to TIGIT, being tested in combo with its PD-L1 inhibitor for non-small lung cancer.
Cambridge, Mass.-based Akebia Therapeutics said it passed the first of two Phase III clinical trials with its vadadustat, an experimental treatment for anemia in patients on kidney dialysis.
Regulatory Action
Gilead Sciences, on May 1, secured an FDA Emergency Use Authorization for remdesivir, the first antiviral treatment for hospitalized COVID-19 patients. The company said it would donate all its supplies to the US government, which will now handle distribution to hospitals. Days later, regulators in Japan cleared the drug for use there. See FDA Fact Sheet for patients and caregivers.
Roche won FDA Emergency Use Authorization for a serology test (antibody test) with an impressive 99.8 percent specificity rate and 100 percent sensitivity rate. The healthcare giant said it would provide "high double-digit millions of tests" per month, starting in May. These are the kind of tests that will be crucial to give people confidence to go back out and about as countries around the world have to gradually lift their physical-distancing restrictions.
The FDA, after being accused of foot-dragging on approvals of PCR diagnostic tests in the early days of the pandemic, was accused of going into a dangerously laissez faire Wild West mode with the next round of tests – serology tests to assess antibody production against the virus. On May 4, the agency pumped the brakes, ordering manufacturers of antibody tests that lack data to cough up data on test accuracy in the next 10 days or else get yanked off the market.
AstraZeneca won FDA clearance for dapagliflozin (Farxiga) to reduce the cardiovascular death and hospitalization in patients with heart failure. This approval opens up a large new patient population for this oral, once-daily SGLT2 inhibitor. The drug was originally developed for Type 2 diabetes and continues to be marketed for that indication as well.
Novartis got the FDA green light to start marketing its MET inhibitor, capmatinib (Tabrecta) metastatic non-small cell lung cancer (NSCLC) whose tumors have a mutation that leads to MET exon 14 skipping (METex14). Foundation Medicine provides the FDA-approved companion diagnostic to identify the 4,000-5,000 patients in the US who are thought to be good candidates for this drug.
Cambridge, Mass.-based Sherlock Biosciences won an FDA Emergency Use Authorization for a simplified CRISPR-based diagnostic test for COVID-19. The company's scientific co-founders include Feng Zhang of the Broad Institute, David Walt at Mass General Hospital (founder of Illumina), and Jim Collins of MIT. The hope is this will be a quick and cheap test that will allow for testing capacity to increase. (See NYT coverage by Carl Zimmer). Further scientific background at STOPCovid.
Johnson & Johnson and Genmab won FDA clearance for daratumumab hyaluronidase-fihj (Darzalex Faspro) as a new subcutaneous injectable form of the drug for multiple myeloma.
Tweetworthy
Much is being said about a spirit of collaboration in industry. That's good. What's better are hard and fast and lasting changes to the way clinical trials are done. See comments by Andy Plump of Takeda. h/t Pearl Freier.

Worth a Watch
NIH Director Francis Collins, in his inimitable and lovably nerdy way, plays this adapted tribute song to frontline healthcare workers in the COVID19 pandemic, to the tune of "Imagine" by John Lennon. Watch this for 4 minutes and it will brighten your day.