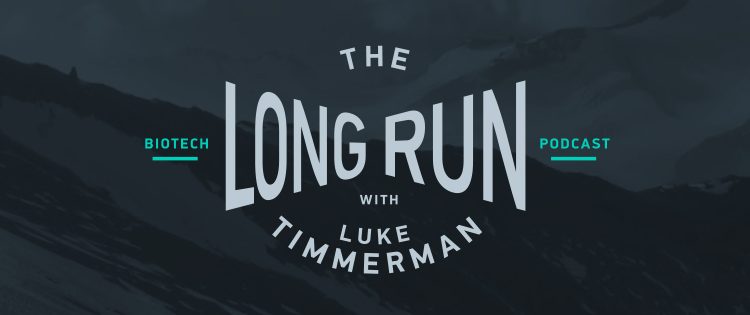 A Conversation About Race: Ted Love on The Long Run
Today's guest on The Long Run is Ted Love.
Ted is the president and CEO of Global Blood Therapeutics, or GBT for short. The company is based in South San Francisco. GBT is focused on sickle cell disease. Sickle cell disease affects about 100,000 people in the US, the vast majority of whom are black. About 20 million are thought to be afflicted worldwide. It's a huge source of pain and suffering.
GBT developed the first innovative, disease-modifying drug purposely developed for this need. GBT secured FDA approval last November. It's a significant contribution to human health and wellbeing – which is what biotech is about, at its best.
A few months before that landmark approval, Ted was a guest on The Long Run. You can hear about his upbringing in Alabama, his career path in biotech, and quite a bit about sickle cell and GBT's drug.
One of the things I admire about Ted is that he's gotten himself into a position where so many important things are aligned. He's African American. He's a physician. He's an experienced drug developer and company leader. He found a way to combine all of his life experience and values, with his professional skills, and apply them all toward a huge and urgent healthcare need for African Americans.
Ted is someone who thinks about science and society, and the interconnectedness of our communities.
I'm thankful to have him share some wisdom on race today. He talks about some of his personal experiences, the shift that's occurring in the country, and how individuals and companies can make a positive difference.
This is just one conversation of many we need to have over time. I intend to bring future guests on this show to have constructive conversations about what we can do. To that end, one specific group Ted said he supports is the Equal Justice Initiative, a nonprofit based in Montgomery, Alabama. Bryan Stevenson, a prominent public interest lawyer and author of "Just Mercy" founded and leads this group.
Now, please join me and Ted Love on The Long Run.