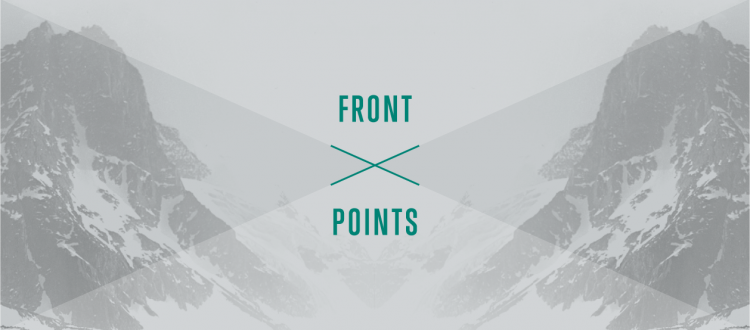 J&J, AZ Back in the Saddle, Regeneron Moves the Ball Downfield, and a Flurry of Deals
America, my old conservative friend from a Mountain West state told me on the phone in April, can't handle the pandemic.
We're soft, he said.
Like the characters in the 2008 Pixar film "Wall-E," he said, we're sucking on our Slurpees and so drunk on cheap 24/7 entertainment that we can't even stand on our own two feet anymore.
Forget about lockdowns, social distancing, or masks to flatten the curve. Won't happen, he said. We ought to let individuals do what they want, using their best judgment, like in Sweden, as Rand Paul was arguing at the time.
Wrong, I replied. People in pandemics of the past found a way to curb the spread with disciplined social distancing, hand-washing, and masks. Look at the gutsy healthcare workers and tireless essential workers getting us through these hard times. They were sacrificing so much. We only had to sacrifice a little to wrestle the virus to the ground, breaking the chain of community transmission.
While all of us are stuck at home doing our part, I told my friend, look at the biomedical enterprise running on its toes at Olympic pace. We've seen nothing comparable since World War II. Government, academia and industry were setting aside their usual differences, and coming together in common cause in an inspiring way. The cavalry was here, I said, to develop mRNA vaccines, therapeutic neutralizing antibodies, more sensitive and rapid tests for SARS-CoV-2.
To go from a raw DNA sequence of a brand new virus to a vaccine candidate injected in a human arm in two months? My head still spins just thinking about it. Within 12 months of that most basic scientific step, we are likely to have at least one vaccine that can be rolled out at scale. Writing that sentence would have been unthinkable one year ago.
Thinking back on this phone conversation with my old friend in April 2020 – between a couple guys who grew up in the same small town in southwestern Wisconsin and grew far apart ideologically as adults – both of us were about half-right.
We have made some terrible choices as a country. We are living with the consequences. The most salient facts are ones that shouldn't have to be written this far into the pandemic – 80,000 new cases a day, 1,000 new deaths a day, 40+ states with uncontained community spread, no national plan.
The beauty of our democratic system is that we get a chance every so often to correct our mistakes. We do that with our votes. It won't bring an immediate end to this nightmare. It will take time to halt the spread, and to mend our tattered social fabric.
This has been the hardest year many of us have ever lived through. But people have encountered more difficult hardships before, on vast scales. We will get back on own two feet. We will come out of this with more resilience, more toughness, and more empathy for our fellow human beings.
Plenty of you in biotech are already thriving in this new environment. I look forward to seeing the biotech industry lead the way, showing the rest of the country what a brighter future can look like.
Vaccines
We started the week with good news on the vaccine front. Both AstraZeneca and Johnson & Johnson, developers of viral vector-based vaccines for COVID-19, were able to resume enrollment of their pivotal trials. AZ's candidate had been on hold in the US since September, while J&J did a voluntary pause to suss out an adverse event in a trial participant. In both cases, the events were not deemed to be caused by the experimental vaccine – so we can all exhale that these serious big-company contenders are still in the mix.
Treatments
Eli Lilly's neutralizing antibody for COVID-19 didn't help hospitalized patients, according to the NIH-sponsored ACTIV-3 trial. As Lilly pointed out in a statement, there are other trials running that look at mild to moderate COVID-19 patients. Many experts expect the drug to be more likely to work in this population.
Regeneron's antibody cocktail produced another slice of encouraging data. Scientifically, the neutralizing antibodies are hammering down the viral loads within the first 7 days, as you'd want to see. That biological phenomenon matched up nicely with the key clinical observation – a 57 percent reduction in hospital visits through Day 29. The difference between drug and placebo was even more meaningful for patient groups with underlying chronic conditions — cardiovascular, metabolic, lung, liver or kidney disease; or immunocompromised. This is good news, especially because efficacy was seen at the low dose – 2.4 grams – meaning that more patients can be served with existing manufacturing capacity. But Regeneron is still saying it has capacity for about 50,000 doses – obviously not enough to fulfill the fanciful promises of antibodies for everyone that are being issued on the campaign trail.
Financings
Boston-based Scorpion Therapeutics raised a $108 million Series A financing to develop precision cancer drugs. Atlas Venture, Omega Funds and Vida Ventures participated, and serial entrepreneur Gary Glick is the founding CEO. (See TR coverage of Glick's past ventures at IFM Therapeutics, in December 2019, and April 2019).
Novato, Calif.-based Ultragenyx Pharmaceutical, the developer of drugs for rare diseases, raised $400 million in a stock offering at $90 a share.
Shanghai-based LianBio raised $310 million in a crossover financing to develop new medicines for China and other Asian markets. RA Capital, Venrock Healthcare Capital Partners and Chinese investor CMG-SDIC Capital co-led.
Irving, Tex.-based Caris Life Sciences raised $310 million in a financing composed of $235 million in equity and $75 million in debt. Caris said it plans to apply AI to its database of 215,000 patients with molecular and clinical outcome data to advance its precision medicine programs.
Boston-based Puretech Health filed a 20-F listing which would allow it to be publicly traded both in London, and on the NASDAQ.
Madison, Wis.-based Exact Sciences, the maker of molecular diagnostics for cancer, raised $869 million in a stock offering at $101 a share.
Cambridge, Mass.-based Foghorn Therapeutics, the developer of genetic medicines based on emerging science around the chromatin regulatory system, raised $120 million in an IPO priced at $16 a share.
Boston and Copenhagen-based Galecto, a fibrosis drug developer, raised $85 million in an IPO at $15 a share.
Watertown, Mass.-based SQZ Biotech raised $70.6 million in an IPO priced at $16 a share. The company is developing cell therapies.
Boulder, Colo.-based Biodesix raised $72 million in an IPO priced at $18 a share. The company is working on diagnostics for lung diseases.
San Diego-based Arena Pharmaceuticals spun out a startup, Longboard Pharmaceuticals, with a $56 million Series A financing led by Farallon Capital Management. The new company will focus on developing drugs for CNS disorders that can be targeted via G-protein coupled receptors.
Boston-based Cerevel Therapeutics became a public company through a merger with a Special Purpose Acquisition Company (SPAC) sponsored by Perceptive Advisors. The deal is putting $440 million to work at Cerevel. The neuroscience drug developer is led by Tony Coles.
Deals
Exact Sciences agreed to acquire Cambridge, Mass.-based Thrive Earlier Detection for as much as $2.1 billion in cash and stock. About $1.7 billion is upfront, with the rest in milestones. Thrive Earlier Detection is attempting to develop blood-based tests that can catch multiple types of cancer at an earlier stage, when it's most treatable with standard oncology treatments. (Read in-depth TR coverage of Thrive Earlier Detection's $110 million Series A round, led by Third Rock Ventures, from May 2019.)
Bayer agreed to acquire AskBio, a leading AAV-vector based gene therapy company, for $2 billion upfront and another $2 billion in milestones.
South San Francisco-based insitro, the developer of a machine learning platform for drug discovery, secured a five-year collaboration with Bristol-Myers Squibb to work on neurological diseases like amyotrophic lateral sclerosis and frontotemporal dementia. Insitro is getting $50 million upfront. (Listen to CEO Daphne Koller on The Long Run podcast, recorded before this deal was announced.)
Novato, Calif.-based Ultragenyx Pharmaceutical struck a deal with Cambridge, Mass.-based Solid Biosciences to co-develop gene therapies for Duchenne Muscular Dystrophy. Solid is pocketing $40 million cash upfront.
Hayward, Calif.-based Arcus Biosciences formed a partnership with AstraZeneca. The smaller company is bringing its anti-TIGIT antibody to the table, and will pair it with the anti-PD-L1 antibody durvalumab (Imfinzi), for a Phase III trial for non-small cell lung cancer.
Novartis agreed to acquire Cambridge, Mass.-based Vedere Bio for $150 million upfront and $130 million in milestones. Vedere is developing optogenetic therapies that are delivered to the retina intravitreally to restore functional vision
San Diego-based Retrophin agreed to pay $90 million upfront to acquire Orphan Technologies, the developer of a treatment for classical homocystinuria.
Manufacturing and Access
Cambridge, Mass.-based Moderna formed an agreement with Takeda Pharmaceutical and the government of Japan to supply 50 million doses of its mRNA COVID-19 vaccine that's currently in Phase III development. The mRNA vaccine and therapy company reported it had about $4 billion of cash in the bank on Sept. 30. That's up from about $1.26 billion on Dec. 31, 2019.
Personnel File
Veteran biotech leaders George Golumbeski and Faheem Hasnain joined Vertex Ventures HC as executive advisors.
Boulder, Colo.-based Inscripta, the genome engineering company, said it hired Sri Kosaraju as its new CEO. He replaces Kevin Ness.
Boston-based Monte Rosa Therapeutics, the developer of targeted protein degrading drugs, hired Min Wang as chief operating officer, Ajim Tamboli as chief financial officer and Jullian Jones as senior vice president, head of business development.
Watertown, Mass.-based SQZ Biotech, a cell therapy company, hired Micah Zajic as chief business officer. Marc Schegerin and Sapna Srivastava also were named to the board of directors.
Houston-based Bellicum Pharmaceuticals cut its staff from 68 to 14 – a 79 percent reduction – after a clinical trial of a CAR-T therapy failed in the first four patients.
Public Health
Science
Science Features
Our Shared Humanity
Regulatory Action
Cambridge, Mass.-based Foundation Medicine received FDA approval for a companion diagnostic for larotrectinib (Vitrakvi), the cancer treatment designed for solid tumors with NTRK fusions.