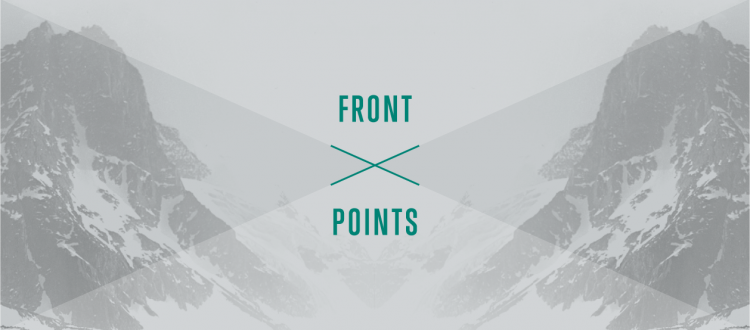 Mental Health: A New Frontier for Biotech
Mental health problems were mounting heading into this pandemic.
Now, the challenges are bigger and coming in waves.
There's the grief. Think about all the family and friends of the more than 520,000 people who have died.
There's anxiety about getting infected. There's depression, and loneliness, that stems from social distancing. Addictions to alcohol and drugs are on the rise as people seek ways to cope. Post-traumatic stress disorder is a concern among our healthcare workers. The social media platforms are designed to maximize engagement — they keep us angry and outraged and ultimately exhausted by efforts to sell us stuff.
Data are starting to tell a story.
Depression rates have tripled during the pandemic, according to one study published in JAMA in September. Suicidal thinking among young people was rising before 2020, and surged last year to the point where one in four young adults in the US contemplated suicide, according to the CDC. Heavy drinking episodes shot up 41 percent among women, according to a RAND Corp. study.
Biotech has sprung into action like never before against the virus. Incredible progress has been made there.
What can industry do about mental health?
This week, some of you may have heard my interview with Bob Nelsen of ARCH Venture Partners on The Long Run podcast. The longtime VC, known for being ahead of the curve, spoke of increasing investment in mental health. This isn't exactly new for him. Nelsen previously invested in schizophrenia drug developer Karuna Therapeutics and depression drug developer Sage Therapeutics.
What struck me most was that Nelsen wasn't speaking exclusively about the next Karuna and other "hard science" approaches. He also spoke of the "soft" kind of interventions that incorporate some combination of other elements like, presumably, talk therapy, cognitive behavioral therapy, more convenient access, maybe some passive data collection from smartphones equipped with useful analytical capabilities, and maybe some pharmacologic therapy. He didn't specifically mention the term "digital therapeutics" but there's a lot of room to re-think mental health treatment in a broader way.
Thinking about those comments, I called a friend.
D.A. Wallach is a general partner at Time BioVentures, a biotech investment firm in the Los Angeles area. He's curious about science and startups, and a longtime TR subscriber. He's a successful recording artist. He kindly gave me one of his unpublished songs to start The Long Run podcast in 2017.
That music still fills me with joy each episode.
I wanted to check in with D.A. partly for his thoughts on mental health investing, but moreso for his personal experience with the system.
He suffered a death in the family last year and has sought grief counseling.
Grief, like death, is something our society doesn't like to talk about. "Nobody knows what to say to you," D.A. told me.
"Grief isn't a mental illness, but it's sort of the equivalent of a mental injury," he added. "I'd think of it almost like rehab. If you have an injury to your leg, you go to rehab. If you have an injury to your brain, you should go to rehab."
Like so many people in America, he discovered that it's a lot easier to get rehab for a leg injury.
First off, it was hard to find someone qualified to talk to. It didn't take long to figure out why. A market failure was staring him in the face.
Healthcare insurance reimbursement rates are so low in greater Los Angeles that all the best providers refuse to take insurance, D.A. said. They take cash only. Some of the best charge up to $400 an hour.
That means they end up serving primarily wealthy clientele, leaving the average and the below-average practitioners for everyone else with insurance. "You'd have to be a saint to be an incredibly talented therapist and take insurance. You're choosing to make less money," D.A. said.
D.A. ended up finding a counselor. He said he's satisfied with the quality of care he's been getting via telemedicine.
What's gnawing him now is the broken system. Los Angeles has developed what amounts to a two-tiered system – high-quality cash-only mental healthcare for the wealthy and lower-quality, insurance-based mental healthcare for everyone else.
That might be too generous of a description. It assumes people who aren't wealthy can even get access to mental health services at all.
Limited access is the downstream manifestation of deeper ills. Our social-cultural stigma around mental health issues feeds directly into a political system that, as a result, provides only the most parsimonious support for mental healthcare. Naturally, we are left with this narrow funnel of qualified professionals attempting to grapple with millions of people in need.
The gap is enormous. One pre-pandemic study, conducted by the Cohen Veterans Network, a national nonprofit, and National Council for Behavioral Health, attempted to get its arms around this access problem with its inaugural "America's Mental Health" report in 2018. (Full report).
According to the report:
42 percent of the population considers cost and inadequate insurance coverage as a barrier to accessing mental healthcare.
Nearly one in five Americans, 17%, said they have had to choose between getting treatment for a physical health condition and a mental health condition because of their insurance.
Almost two-thirds of Americans, 64%, who have sought mental health treatment believe the U.S. government needs to do more to improve mental health services.
More than one-third of Americans, 38%, have had to wait longer than one week for mental health treatments.
Almost half of Americans, 46%, have had to or know someone who has had to drive more than an hour roundtrip to seek treatment.
These numbers were disturbing in 2018. One year into the COVID-19 pandemic, we need an update.
Jonathan Shaywitz, a board-certified psychiatrist in Los Angeles with a medical degree from Harvard Medical School, said the demand for mental health services is "the highest it has been for some time." (If the name's familiar, he's the younger brother of TR healthtech columnist David Shaywitz.)
Jon Shaywitz currently handles outpatient services, as well as inpatient services at five facilities. He's busy. Despite efficiency gains that make it easier to accommodate new patients through telemedicine, Shaywitz said the waiting list for new patients extends out for three months.
Even with increasing awareness of the need, mental healthcare still doesn't get reimbursed at the same level as physical healthcare. As Jon Shaywitz said:
"This is an area that still needs work — while the law has attempted to create parity between physical and mental health — we are still lacking regarding parity of reimbursement for mental health. Due to the lack of procedures in mental health, our currency is time and talking and unfortunately insurance companies don't reimburse for time/talking as they do for procedures or imaging. While some of my colleagues still do private practice, the majority are leaving practice and joining large organizations/companies (community psychiatry/Kaiser) where they are salaried and who take insurance."
With 520,000 dead from COVID-19, how many family members and friends of the deceased out there could use some help coping with their grief? How many people could use help for depression and anxiety?
What can biotech do that might make a difference?
D.A. hasn't yet invested in mental health, but he's been studying the opportunities. It's an area that can't simply be addressed with pharmacologic solutionism, where the pill is everything, he says.
A more integrated approach that might involve some combination of tech-enabled diagnostic data, behavioral coaching, new treatments, and the empathetic touch from skilled professionals is more likely to succeed. Smoking cessation is one potential model, where the drug is just one tool. Psychedelic therapies for mood disorders are another potential arena for integrated investigation (see in-depth TR coverage of psychedelic drug R&D, September 2020).
Those of us who aren't neuroscientists or psychiatrists or venture capitalists can do a few things, too.
We can create situations in our companies when it's OK for people to take a break when they need it. We can lean on our health insurance providers to improve access to mental health services. We can pressure elected officials to raise awareness and provide more funding for reimbursement.
We can support more basic research, from people like Harmit Malik, a member of the National Academy of Sciences. He bravely admitted in a public forum — see below — that many scientists are struggling.
We can make ourselves aware of the suffering of our friends and colleagues that's often buried beneath the surface. We can choose to uplift. We can be kind.
We can do more for mental health.

TR readers can continue on for a roundup of the deals and financings and other major developments of the week in biotech.
Vaccines
Delayed Large Local Reactions to mRNA-1273 Vaccine against SARS-CoV-2. NEJM. Mar. 3. (Kimberly G. Blumenthal et al Mass General Brigham)
Fauci: U.S. must stick with two-shot strategy for Pfizer-BioNTech, Moderna vaccines. Washington Post. Mar. 1. (Dan Diamond)
India-based Bharat Biotech reports vaccine trial results from 25,800-volunteer study with 81 percent efficacy against COVID-19. (Bharat Biotech statement)
Science of SARS-CoV-2
High resolution profiling of MHC-II peptide presentation capacity, by Mammalian Epitope Display, reveals SARS-CoV-2 targets for CD4 T cells and mechanisms of immune-escape. BioRxiv. Mar. 2. (Jan Kisielow et al Repertoire Immune Medicines in Cambridge, Mass.)
Estimated transmissibility and impact of SARS-CoV-2 lineage B.1.1.7 in England. Science. Mar. 3. (Nicholas Davies et al London School of Hygiene and Tropical Medicine)
Science Features
Data That Mattered
San Francisco-based VIR Biotechnology and GSK had some bad news from the NIH-sponsored ACTIV-3 clinical trial that evaluated its therapeutic neutralizing antibody against COVID-19 in hospitalized patients. The Data Safety Monitoring Board recommended enrollment in the drug arm be closed after seeing data "that raised concerns about the magnitude of the benefit." There were no reported safety signals, the companies said. VIR shares fell 28 percent on the news. (NIH Statement on ACTIV-3, which includes antibodies from VIR and Durham, NC and Beijing-based Brii Biosciences.)
Financings
Cambridge, Mass.-based eGenesis said it raised $125 million in a Series C financing. The company uses CRISPR to engineer animal tissues for transplant into humans – starting with kidneys for kidney failure and islet cells for type 1 diabetes.
Foresite Capital raised $969 million in its Fund V and Opportunity Fund.
Paris-based Sofinnova Partners, a European-focused life science fund, raised a new $540 million late-stage crossover fund.
Berkeley, Calif.-based Caribou Biosciences raised $115 million in a Series C financing to use its CRISPR technology to further advance work on allogeneic, off-the-shelf engineered immune cell therapies for cancer. Farallon Capital Management, PFM Health Sciences, and Ridgeback Capital Investments co-led.
Philadelphia-based Century Therapeutics raised $160 million in a Series C financing. The company is developing induced pluripotent stem cell-derived therapies for cancer. Casdin Capital led. (Listen to Century chief strategy officer Janelle Anderson on The Long Run podcast, Aug. 2019).
Waltham, Mass.-based Morphic Therapeutic seized upon its surging stock price to put together a new offering of shares at $70 apiece. The company, the developer of oral small molecule integrin inhibitors, took home a fresh $245 million from the offering. (See Tuesday's TR coverage of Morphic's proof-of-concept clinical data).
San Diego-based Janux Therapeutics raised $56 million in a Series A financing led by Avalon Ventures. The company is developing "Tumor Activated T Cell Engager" technology.
South San Francisco-based Amunix Pharmaceuticals said it raised $117 million in a Series B financing led by Viking Global Investors. The company is developing protease-activated T cell engagers and cytokines for the treatment of solid tumors.
UK-based Exscientia, an AI drug discovery company, said it raised $100 million in a Series C financing that included Blackrock funds, Novo, Bristol Myers Squibb and others.
MassBio released a report this week finding that Massachusetts biotech companies raised a record-breaking $5.8 billion combined in venture capital in 2020. That shattered the previous record of $4.8 billion from 2018. A remarkable 21 biotech companies from Massachusetts alone went public last year, raising another $3.9 billion, the trade group said. (Summary and link to full report).
Access and Manufacturing
Merck, likely suffering from a bruised corporate ego after its COVID-19 vaccine candidates failed, agreed to help Johnson & Johnson manufacture its adenoviral vaccine that was just authorized for distribution by the FDA. The Biomedical Advanced Research and Development Authority (BARDA) agreed to provide $269 million to Merck to set up the necessary processes to make the J&J vaccine. President Biden later said the plan is to make enough vaccine to vaccinate all American adults by May 31. Previously, Novartis and Sanofi said they would help produce the Pfizer / BioNTech vaccine.
WuXi Apptec completed its acquisition of Oxgene, a UK-based contract manufacturer of cell and gene therapies.
San Diego and Boston-based Resilience acquired two new biotech drug manufacturing facilities. One is the 310,000-square foot landmark along the Charles River in Boston, originally developed by Genzyme and now part of Sanofi. The other is a 136,000-square foot facility in Mississauga, Ontario. Resilience said it has now assembled a network of factories with 750,000 square feet in North America. It will continue to invest in upgrading and adapting the facilities for production. (Bob Nelsen of ARCH Venture Partners, co-founder of Resilience, discussed the company in my latest Long Run podcast).
Cambridge, Mass.-based Biogen said it plans to build a new gene therapy manufacturing plant in Research Triangle Park, North Carolina. It's planning to scale up future gene therapies for neurological disorders. Biogen plans to hire 90 new workers there, and invest $200 million.
Germany-based CureVac, a less-known mRNA vaccine and therapeutics developer, agreed to work with Novartis to help scale up production of its mRNA vaccine candidates in the second quarter of 2021. The companies said they expect to be able to make 50 million doses at a Novartis facility in Austria in 2021, and another 200 million in 2022.
Deals
Amgen agreed to pay $1.9 billion to acquire South San Francisco-based Five Prime Therapeutics, a company that's been on a 20-year odyssey in biologic drug discovery and development. Amgen pointed to its interest in bemarituzumab, an anti-FGFR2b antibody being prepped for Phase III study in gastric cancer. (Five Prime founder Lewis T. "Rusty" Williams is a member of my Everest Base Camp trekking expedition to benefit Fred Hutch. It's been on hold because of the pandemic, and now looks like a Spring 2022 event. Can't wait to ask him about Five Prime on the trails of Nepal).
Takeda Pharmaceuticals took back full rights to soticlestat (TAK-935/OV935) for developmental and epileptic encephalopathies, including Dravet syndrome and Lennox-Gastaut syndrome. New York-based Ovid Therapeutics had been its development partner since 2017, and helped drive the asset through Phase II testing. To get back full global rights, Takeda agreed to pay Ovid $196 million at closing and another $660 million in milestones, plus royalties. Ovid stock, beaten down after a clinical failure with its candidate for Angelman syndrome, jumped back up 37 percent on the news that it was getting the cash infusion.
AbbVie obtained an exclusive option to acquire San Francisco-based Mitokinin once it completes IND-enabling studies. Mitokinin is developing drugs to increase the activity of PINK1 a master regulator of mitochondria. The company, spun out of work at UCSF by Nicholas Hertz and Kevan Shokat, is betting that by increasing the activity of PINK1, it can address one of the underlying problems that contributes to Parkinson's disease. Terms weren't disclosed. The startup was backed by Mission Bay Capital.
Santa Clara, Calif.-based Agilent Technologies agreed to pay $550 million in cash at closing, plus $145 million in milestones, to acquire Kirkland, Wash.-based Resolution Bioscience, which uses liquid biopsies and next-gen sequencing technology for the diagnosis of cancer.
The Defense Advanced Research Projects Agency (DARPA), the government agency that made a visionary investment in mRNA vaccines for pandemic preparedness in 2013, awarded a grant to Georgia Tech Research Institute to develop technology to detect SARS-CoV-2 in the air in real-time. San Diego-based Cardea Bio is a subcontractor on the deal. If successful, the detectors could conceivably be used in schools, offices, restaurants and other indoor environments where people might wonder about whether the virus is circulating.
Seattle-based Presage Biosciences said it raised $13 million in a round that included $7 million from new investors LabCorp Venture Fund, Bristol Myers Squibb, and InHarv Partners Ltd. Presage also said it established new research agreements with Merck and Maverick Therapeutics. The company uses intratumoral microdosing to evaluate several cancer drugs simultaneously in Phase O trials.
Grail, the Menlo Park, Calif.-based developer of next-gen sequencing enabled tests for early detection of cancer, said it struck an agreement with Providence, a major West Coast hospital network, to offer Grail's Galleri test that's scheduled to become available in the second quarter of 2021. It's not a surprise that Providence would be an early adopter of this next-gen sequencing enabled healthcare application – it acquired the Institute for Systems Biology, led by DNA sequencing pioneer Leroy Hood, in Mar. 2016. (Read "Hood: Trailblazer of the Genomics Age").
Our Shared Humanity
The California Life Sciences Association (CLSA) published a Racial & Social Equity Plan, which includes specific actions and a $1 million commitment over three years to get the ball rolling.
Regulatory Action
The FDA released its Data Modernization Action Plan, about 18 months in the making. There are three main elements – identifying valuable demonstration projects, developing consistent and repeatable data practices across the agency, and build up and sustain a stronger talent network (internally and with external partners). (Executive Summary)
Merck said it's voluntarily withdrawing one of its approved indications for the PD-1 inhibitor pembrolizumab (Keytruda). It's for metastatic small cell lung cancer. The drug was granted accelerated approval by the FDA in 2019 on a surrogate endpoint – tumor response – but full approval was supposed to be contingent on demonstrating an Overall Survival benefit. The drug failed to clear that higher bar of evidence in January 2020, and now the indication is being taken out of the prescribing label.
The FDA, in an unusual public statement, waded into a mess around Brainstorm Cell Therapeutics and its experimental NurOwn treatment for amyotrophic lateral sclerosis. The company announced Feb. 22 what looked like unequivocal bad news – that the FDA said it doesn't have enough evidence of efficacy to submit a Biologics License Application. The company, however, appeared to muddy the waters and perhaps stir some false hope by adding that "FDA advised that this recommendation does not preclude Brainstorm from proceeding with a BLA submission."
The FDA — under pressure for years to release full Complete Response Letters to investors, doctors and patients so that companies can't engage in one-sided and misleading communications about new drug applications – decided to clear things up. The agency said:
Although FDA generally cannot provide confidential information about unapproved products, given the tremendous public interest in this product, we have concluded that it is important to provide high-level information about the status of the NurOwn development program.
With the recent completion of a randomized phase 3 controlled clinical trial comparing NurOwn to placebo, it has become clear that data do not support the proposed clinical benefit of this therapy. Data indicated that none of the primary or secondary endpoints were met in the group of patients who were randomized.
The agency got into some more specifics in case anyone is wondering if this is a close call, or the agency is being wishy-washy. The take-home lesson: the FDA has to step up its communications game in the age of transparency, especially with companies who are leaving people with misleading impressions.
The FDA granted a label expansion to Pfizer to start marketing lorlatinib (Lorbrena) as a treatment for patients with newly diagnosed ALK-positive non-small cell lung cancer. The FDA also converted an accelerated approval from 2018 into a full approval, based on results from the CROWN study which showed a 72 percent reduced risk of disease worsening or death for ALK-positive patients on the medicine.
Personnel File
Cambridge, Mass.-based Fulcrum Therapeutics said CEO Robert Gould is retiring at the end of March, and will remain on the board of directors and function as an advisor. The rare disease drug developer is promoting chief operating officer Bryan Stuart to president and CEO. (TR coverage of Fulcrum, Sept. 2018).
Cambridge, Mass.-based Solid Biosciences, the developer of gene therapy for Duchenne Muscular Dystrophy, said Erin Powers Brennan was hired as chief legal officer and Joel Schneider was promoted to chief operating officer.
Dilawar Syed was nominated by President Biden to be the deputy administrator of the Small Business Administration. He's currently CEO at Lumiata, an AI-for-healthcare company.
Waltham, Mass.-based Dyne Therapeutics, the developer of treatments for muscle diseases, said it hired Wildon Farwell as chief medical officer. He was VP of neuromuscular at Biogen.
Cambridge, Mass.-based eGenesis, the CRISPR for xenotransplantation company that recently raised $125 million in a Series C financing and is almost surely getting dressed up for an IPO, hired Sapna Srivastava as chief financial officer. She previously worked as chief financial and strategy officer at Abide Therapeutics, and before that had a similar job at Intellia Therapeutics.
Chicago-based OMX Ventures, a new fund that says it's investing in companies "at the intersection of biology, big data and engineering," hired Jamie Kasuboski as a vice president on its team of investing professionals. Jamie previously worked at RA Capital, and Boehringer Ingelheim Venture Fund. Kevin Ness, former CEO of Inscripta, also agreed to become an advisor to OMX.
San Diego-based Viracta Therapeutics, a company working on treatment for viral-associated cancer, added Stephen Rubino and Barry Simon to its board of directors. The company also announced a series of promotions in operating roles.