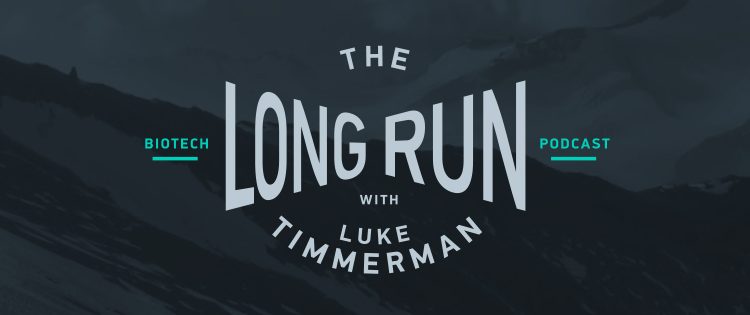 Turning Around COVID Diagnostics. Mara Aspinall on The Long Run
Today's guest on The Long Run is Mara Aspinall.
Mara is a veteran diagnostics executive, investor, and educator. She's a venture investor with Bluestone Venture Partners, the CEO of Health Catalysts (a consulting firm), and the co-founder and professor of the practice of biomedical diagnostics at Arizona State University. It's the only program of its kind in the country, designed to provide graduate level education at the intersection of technology and business in diagnostics.
Before all that, she cut her teeth in diagnostics as the president of Genzyme Genetics before its sale to LabCorp, and as CEO of Roche's Ventana Medical Systems – when it was in the early days of developing a companion diagnostic strategy to pair up with targeted therapies.
Mara is simply one of the smartest and most experienced people I know in the diagnostics business. I have sought her perspective on the crucial – and undercovered – diagnostic testing aspect of the pandemic response. She has written a few excellent guest editorials on Timmerman Report that I've been privileged to edit. I'll post links to those articles on the show summary at Timmerman Report.
This episode was recorded Friday, Sept. 3. Regular listeners know this isn't a news-oriented podcast, but Mara is a COVID-19 diagnostics expert and this is an undercovered aspect of the pandemic response. I did notice in the days after this recording that President Biden and others have started talking more about increasing efforts to expand testing. So if this show feels a little dated by the time you listen, just recognize that everything moves fast in the pandemic. I think quite a lot of what Mara had to say will still be relevant throughout the fall, and far into the future.
Before we get started, a word from the sponsor of The Long Run – Answerthink.

Today's sponsor, Answerthink, has been consistently recognized by SAP, one of the largest enterprise software companies, as a top business partner for delivering and implementing SAP solutions for small and midsized life science companies. Their SAP certified solutions designed for the Life Science Industry are preconfigured, rapidly deployable and address fundamental business and IT challenges such as:
Integrating your business applications
Delivering validated reporting
Increasing your speed to market
Support for global rollouts
As well as delivering a fully compliant solutions that meets FDA's strict standards.
Explore how Answerthink can streamline your business processes to ensure growth.
Visit Answerthink.com/timmerman and get a copy of their e-book- "Top Three Barriers to Growth for Life Science Organizations."
That's Answerthink.com/timmerman
Now, please join me and Mara Aspinall on The Long Run.