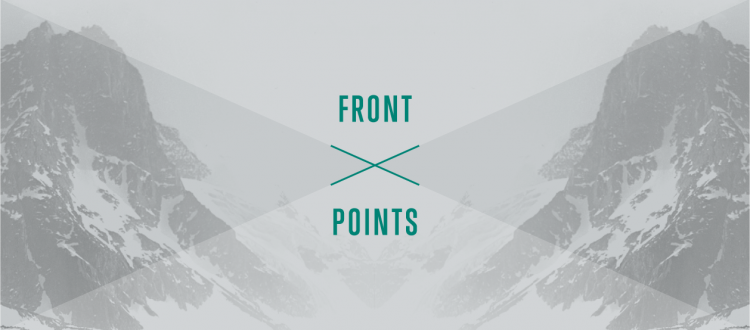 An Old Idea Whose Time Has Come
People are returning to the office. Many are rethinking the basics of work.
So many people are exhausted and anxious. Biotech leaders are thinking carefully about how to proceed. An R&D-based industry needs people in environments that allow them to be energized, creative, collaborative.
Here's one simple idea: Walking meetings.
The "walk and talk" business meeting isn't new. But we are learning more about its value in the workplace. We know from a growing body of psychological research that walking meetings spur creative thinking (see this 2014 paper from Stanford University researchers and this 2016 publication from Iowa State University psychologists). We also know sedentary lifestyles are unhealthy, and can be deadly over time (see this 2017 paper in the Annals of Internal Medicine).
The human body didn't evolve to sit at desks, hunched over keyboards, for 10 hours a day. We are made to get outside, breathe fresh air, and get the blood flowing.
The philosopher Friedrich Nietzsche once wrote: "All truly great thoughts are conceived by walking." Apple CEO Steve Jobs was a fan of the walking meeting. He inspired Silicon Valley leaders to follow. Some have designed campuses that encourage outdoor walking meetings, and discourage meetings in standard conference rooms.
Walking meetings might be an especially good idea at this moment in time, when so many workers have languished physically, and have been stressed emotionally by isolation.
Mostafa Ronaghi, the longtime chief technology officer of Illumina, co-founder of Grail, and now CEO of a SPAC affiliated with Senti Biosciences, has become a convert the past couple years. "I was tired of Zoom," he said.
The realization came early in 2020, when he was still at Illumina, the DNA sequencing leader. For a dozen years, he oversaw a R&D team, which had grown to 230-240 people. The early pandemic was intense, with urgency to work on genomic surveillance of the new virus.
Instead of grinding away entirely on Zoom, he picked out long stretches of his day for walking meetings. Sometimes it would be 3 hours. Mostly, it was around his neighborhood in Silicon Valley. He'd wander around in a 4-mile loop, through a suburban cul de sac in Atherton, absorbed in conversation. Headset in place, Mute button On. Most of the time.
"There was no construction. The streets were very empty," he said.
It was a welcome respite.
Was this a more creative and productive way to work? "I definitely listen better," Ronaghi said. New ideas tend to flow when he's walking outside – either with someone walking with him, or just walking and talking on a phone call. Either way, walking outside tends to focus the mind.
A big advantage is that it cuts out distractions from email, and websites clamoring for attention.
Walking meetings don't work for every situation. Sensitive meetings, large group meetings, and board meetings that require consensus are best held elsewhere.
Zoom had its uses. Some 2-hour group brainstorm session helped bring his team out of an inventive lull. But walking became his preferred option for one-on-ones. People got the message over time that if you need to meet with Mostafa one-on-one, walking outside was the way to go.
David Shaywitz, the VP and Distinguished R&D fellow for data and digital at Takeda Pharmaceuticals in Cambridge, Mass., said he picked up the walking meeting habit years ago while at a Silicon Valley startup. The Boston biotech community doesn't enjoy the same weather, but he's found similar enthusiasm from East Coast walkers.
Quite a few senior leaders at Takeda like to walk and talk, including R&D president Andy Plump. "People have routes they use for 30-minute and 60-minute meetings. Love it," Shaywitz says.
Amy Abernethy, the president of clinical studies platforms at Verily Life Sciences and former principal deputy commissioner of the FDA, is another biotech leader known for her walking meeting habit. She took it to a new level early in the pandemic. "I routinely walked 6 to 12 miles a day," she said. Now she says she's walking about half that much, and is back to a normal walking and exercise routine a few days a week.
Generally, Abernethy said she tries to get outside for any meeting that doesn't require her to be on video. "Walking allows me to focus on the conversation without getting distracted by things on my computer screen (emails, slacks, etc). I also find that I think better when I am moving," Abernethy says.
She's developed some habits to make it easy to get out the door on busy days. Tennis shoes and a weather-appropriate change of clothes are ready by the door, in case she needs to change between meetings. She even has practiced a 28-minute walking loop that's the right distance for the typical 30-minute meeting.
Some especially good ideas have emerged. The Evidence Accelerator run by Reagan Udall Foundation, in consultation with the FDA, was a byproduct of a walking meeting. In a short time at Verily, she said walking meetings have already produced new ideas for data partnerships and projects.
There are potential downsides. Abernethy shared one funny story.
With airpods in, absorbed in a conversation about efficient clinical research, she tried to tap contemporaneous notes on her phone.
Ideas were flowing. But she wasn't watching her step.
"I heard a man yelling at me "Lady", "Lady", "Lady". His voice was getting louder and louder. I turned to look at him – he was about 10 feet behind me pointing at the path and saying "LADY!!!". He was pointing at a huge snake stretched across the whole path. I had managed to step over the snake and keep walking without even noticing."
The moral of the story? Try not to get bit by a snake or hit by a car.
Seriously, though, walking meetings strike me as one of those old ideas whose time may have come. They are healthy. They foster creativity. They're good for certain kinds of collaboration.
They just might be part of what could make the workplace a better place.
Data That Mattered
Netherlands-based Argenx said it passed a Phase III clinical trial with efgartigimod alfa-fcab (Vyvgart) for adults with Primary Immune Thrombocytopenia. The drug, a neonatal Fc receptor (FcRn) blocker, was able to help 22 percent of ITP patients boost their platelet counts, compared with 5 percent on placebo. The drug was initially approved by the FDA in December for myasthenia gravis.
AstraZeneca's dapagliflozin (Farxiga), an SGLT2 inhibitor originally developed for diabetes, met the primary endpoint of a Phase III trial in heart failure patients. The drug was tested on a composite primary endpoint of cardiovascular death or worsening of heart failure. Data will be presented at an upcoming medical meeting.
Novartis reported that ribociclib (Kisqali), its CDK4/6 inhibitor for HER2-negative advanced breast cancer, delivered a median survival time of five and a half years (67.6 months), when given to newly diagnosed patients in combination with fulvestrant. The drug reduced the risk of dying by one-third (33 percent), when compared with patients who got the fulvestrant alone. Long-term follow up results were from the Monaleesa-3 study.
Regulatory Action
Hong Kong, Shanghai and Florham-Park NJ-based Hutchmed said it received a Complete Response Letter from the FDA. The company said it submitted an application to market surufatinib, which contained data from two positive studies from China for patients with neuroendocrine tumors, plus a bridging study from the US. The FDA responded that's not enough. It wants to see a multi-regional clinical trial (a response in line with a new policy outlined by FDA cancer review boss Richard Pazdur).
Boston-based Vertex Pharmaceuticals said its VX-880 program, a pancreatic islet cell replacement therapy for type 1 diabetes, has been placed on Clinical Hold by the FDA because there's not enough information to support dose escalation. The company said it was surprised.
Shanghai-based Junshi Biosciences and Coherus Biosciences of Redwood City, Calif. said they received a Complete Response Letter from the FDA. The companies are seeking to market toripalimab in combo with chemotherapy for nasopharyngeal carcinoma. The companies said in a statement that the agency is asking for a process change that they believed is "readily addressable."
New York-based Axsome Therapeutics received a Complete Response Letter from the FDA for its application to market a treatment for acute migraine headaches. The agency is asking for more information on chemistry, manufacturing and controls. The company said it believes the questions are addressable.
Rockville, Maryland-based Supernus secured FDA clearance to market viloxazine extended-release capsules (Qelbree) for adults with attention-deficit hyperactivity disorder.
Florham Park, NJ-based Phathom Pharmaceuticals secured FDA approval for a pair of new antibiotics. One is vonoprazan, amoxicillin, clarithromycin (Voquezna Triple Pak), and the other is vonoprazan, amoxicillin (Voquezna Dual Pak) for the treatment of H. pylori infection in adults.
AstraZeneca and Daiichi Sankyo secured FDA approval to market fam-trastuzumab deruxtecan-nxki (Enhertu) as a treatment for metastatic HER2-positive breast cancer, in patients who got a prior anti-HER2-based regimen either in the metastatic setting, or in the neoadjuvant or adjuvant setting and have developed disease recurrence during or within six months of completing therapy. This approval was based on some extraordinary clinical data, which showed Enhertu reduced the risk of disease worsening or death by 72 percent when compared head-to-head with Roche/Genentech's TDM-1 (Kadcyla). The drug was first approved in 2019 based on a different study.
Deals
Gilead Sciences agreed to a collaboration with Waltham, Mass.-based Dragonfly Therapeutics to develop engineered NK cell engaging therapies for cancer and inflammatory diseases. Gilead is paying $300 million upfront to Dragonfly, and getting an exclusive worldwide license to Dragonfly's 5T4-targeting investigational immunotherapy program, DF7001. Gilead is also getting options to license other drug candidates that use Dragonfly's tri-specific NK cell engaging platform.
UK-based Amphista Therapeutics struck a partnership with Bristol Myers Squibb to develop targeted protein degrading therapies. Amphista is getting $30 million upfront. The statement didn't mention other terms, like which therapeutic areas or indications BMS has in mind. Separately, Amphista announced a deal with Merck that brings in $44 million upfront. That deal pertains to targeted protein degraders for oncology and immunology indications.
Vancouver, BC and Seattle-based Zymeworks, the multi-functional antibody developer, confirmed the board has received an unsolicited takeover bid from All Blue Falcons for $10.50 a share. The company ended trading at $6.49 Thursday.
Burlingame, Calif.-based Genesis Therapeutics, an AI for drug discovery company, pocketed $20 million upfront through a partnership with Eli Lilly. The deal covers up to five targets across a variety of therapeutic indications.
Strategy
Illumina, the leading maker of DNA sequencing instruments, said it intends to branch into the drug discovery business. It's through a five-year partnership with Deerfield Management. (STAT coverage).
SARS-CoV-2
See this study from the UK that says cognitive impairment for severe COVID patients equals roughly a 10 point drop in IQ, or about what normally occurs between the ages of 50 and 70. "Multivariate profile and acute-phase correlates of cognitive deficits in a COVID-19 hospitalised cohort." eClinicalMedicine. May 2022. (Adam Hampshire, Doris Chatfield et al from Imperial College London and University of Cambridge) Summary in New Scientist.
"Neurologic Manifestations of Severe Acute Respiratory Syndrome Coronavirus 2 Infection in Hospitalized Patients During the First Year of the COVID-19 Pandemic." Critical Care Explorations. Apr. 2022. (Anna Cervantes-Arslanian et al Boston University School of Medicine)
WHO Study Says SARS-CoV-2 Has Killed Nearly 15 Million People. New Scientist. May 5. (Michael Le Page et al)
You Were Right About COVID, and Then You Weren't. Understanding when to abandon beliefs and when to recommit to them can help us ride out this pandemic and prepare for the next one. The Atlantic. May 3. (Olga Khazan)
It Ain't Over Till It's Over. Science. May 5. (Holden Thorp)
2.12.1, BA.4 and BA.5 escape antibodies elicited by Omicron infection. BioRxiv. May 2. (Yunlong Cao et al Changping Laboratory, Beijing)
Science Policy
The White House issued a summary of work on pandemic preparedness through the new Center for Forecasting and Outbreak Analytics – sometimes likened to a National Weather Service for pandemics.
The President's Conference on Hunger, Nutrition and Health is being scheduled for September. Food companies are obviously a big piece of the puzzle. But given the magnitude of the obesity public health crisis, I hope a few people from the biopharmaceutical industry are at the table – especially given there's a new generation of potent weight loss drugs that could be another piece of the puzzle (see last week's Frontpoints).

Three key FDA officials – Peter Marks, Janet Woodcock and new commissioner Robert Califf – summed up a few of the key considerations in COVID-19 vaccine reviews, with an eye toward preparing for a fall surge. See "COVID-19 Vaccination—Becoming Part of the New Normal" in the May 2 edition of JAMA. The FDA always has a hard job, but consider the current situation:
They'll need to decide on the best vaccine formula for the variants in circulation in June.
That's the advance time needed for manufacturers to make enough doses at scale to have them ready for October, when the seasonal surge is expected, like with flu.
Problem is, we might have a new variant in circulation then, rendering the new vaccine formulation a day late and a dollar short.
Notice they mentioned the vaccine advisory committee recently expressed a desire to push for uniformity on vaccine formulation from the vaccine makers. Why? One can surmise that we are bogged down in such a misinformation cesspool that these officials are afraid that run-of-the-mill competitive differentiation from manufacturers might confuse the public. That doesn't worry anyone in ordinary times. But we know all too well that the antivax movement is ready to pounce at a minute's notice. They could manufacture enough phony doubt to scuttle an entire national booster campaign, especially if there's any legitimate ambiguity whatsoever about the new vaccine's effectiveness against the variants.
It's going to be a high-wire act at the FDA, and for the companies, in June.
Personnel File
Biogen said CEO Michel Vounatsos is heading out the door. The company has begun a search for his replacement, and he will stay until the new boss arrives. Vounatsos will remembered as the leader who drove the company into the ditch, overseeing the Aduhelm regulatory controversy and the commercial disaster that damaged the credibility of the company and the industry. His exit has seemed like an inevitable result for months. See previous TR coverage — "The Biogen Debacle Continues" from January, "Biogen's Alzheimer's Controversy" from June, and "Biogen's Perilous Path" and "Biogen's Bumbling Defense" from July).
Mary Klotman, a physician-scientist at Duke University with extensive experience in HIV, is being considered as the next director of the National Institutes of Health, according to the Washington Post. The story reads like a classic trial DC trial balloon. At least one other unnamed candidate is being considered, according to the Post.
Kathrin Jansen is planning to retire from her leadership role in Pfizer's vaccine R&D organization. Mikael Dolsten, Pfizer's chief scientific officer, announced the move on LinkedIn.
Cambridge, Mass.-based Spero Therapeutics, the antibiotic developer, is cutting 75 percent of its workforce. The company suffered a setback in a recent meeting with the FDA, which suggested its New Drug Application for tebipenem HBr isn't likely to be approved with the existing data package. The company is cutting commercial efforts for the program and focusing its resources on a couple of other programs in earlier development. Spero had $146 million in cash at the start of the year.
An activist investor in Bothell, Wash.-based Athira Pharma, an Alzheimer's drug developer, issued a statement calling for the board to replace CEO Mark Litton with his preferred candidate, former GSK chief medical officer Ronald Krall.
Cambridge, Mass.-based Codiak Biosciences hired David Mauro as chief medical officer.
Philadelphia and UK-based Adaptimmune, the developer of T cell therapies for cancer, said it promoted Joanna Brewer to chief scientific officer. She most recently served as Senior Vice President, Allogeneic Research.
Watertown, Mass.-based Seismic Therapeutic, the company using machine learning for immunology drug discovery, hired Maude Tessier as chief business officer. She was most recently with Ikena Oncology. (See TR coverage of Seismic, and Tessier's comments in a recent BD Secrets column by Vikas Goyal).
San Francisco-based Xcell Biosciences, an automation and instrumentation company for cell therapies, hired Shannon Eaker as chief technology officer. He comes from Cytiva (formerly GE Healthcare) Cell and Gene Therapy.
Earnings Corner
Moderna generated $6.1 billion in first quarter revenue, and has signed purchase agreements worth $21 billion in revenue for 2022 for its COVID vaccine. The world eagerly awaits what kind of data it can deliver with bivalent vaccine candidates, which hopefully can be scaled up in time for the anticipated fall surge, and which will be more effective against the Omicron family of variants or whatever might be circulating then.
Pfizer reported $25.7 billion in first quarter revenue. The company forecasts $32 billion in 2022 revenue from its COVID-19 vaccine, and another $22 billion in 2022 revenue for Paxlovid, the most effective antiviral treatment on the market (which ordinary people are still, tragically, finding hard to access).
Science
A bivalent Epstein-Barr virus vaccine induces neutralizing antibodies that block infection and confer immunity in humanized mice. Science Translational Medicine. May 4. (Gary Nabel et al Sanofi, the National Institute of Allergy and Infectious Disease and ModeX Therapeutics)
An Old Drug, Finally With a Structure. In the Pipeline. May 5. (Derek Lowe)
Financings
Boston-based Hillevax closed its IPO with total proceeds of $230 million. It's a vaccine developer working to prevent moderate-to-severe acute gastroenteritis caused by norovirus infection.
Waltham, Mass.-based Dianthus Therapeutics said it raised $100 million in a Series A financing to develop more convenient complement-directed therapies. 5AM Ventures, Avidity Partners and Fidelity led. (TR coverage)
Germany-based Tubulis raised $63 million in a Series B financing led by Andera Partners, and which included Evotec and Fund+. It's developing antibody-drug conjugates against solid tumors.
Menlo Park, Calif.-based Patient Square Capital said it's received a $300 million commitment to invest in Enavate Sciences. It's an entity that will provide strategic growth capital to drug developers. It's led by James Boylan, former president and head of investment banking at SVB Leerink.
Our Shared Humanity
This one caught my eye as a Wisconsin native who left for the West Coast 20 years ago. "Our region is rich in top-notch academic research, but we struggle to develop local businesses from it." Milwaukee Journal Sentinel. Apr. 26. (Kathleen Gallagher)
A Failure to Invest
How are nonprofits hospitals doing on their legal responsibilities to provide charity care and community investment? Not good. Not good at all. See the Lown Institute Hospitals Index for a detailed look at 275 nonprofit hospital systems around the country – and the 227 of them who spend less on charity care and community investment than they get in the value from tax breaks. H/t @bijans