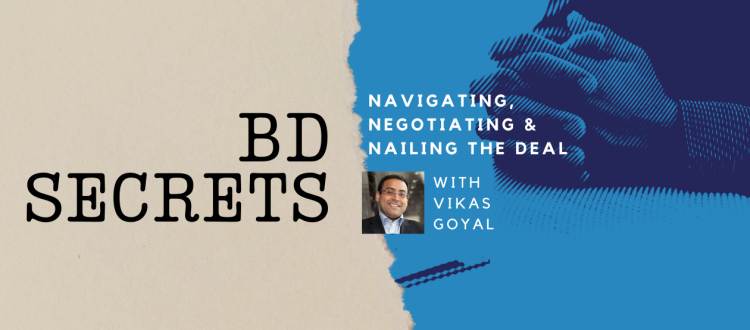 Behind the Scenes of BD: Maude Tessier on a Megamerger Curveball
[Editor's Note: this is part of a series of interviews with business development executives about some of the surprises, subtleties, and human aspects of biotech dealmaking.]
Maude Tessier is the chief business officer of Boston-based Ikena Oncology, a developer of targeted small molecule cancer drugs.
Like a lot of people in business development, she considers herself a "recovering scientist." She got a PhD in cancer biology before turning to the business side. Before joining Ikena in 2018, she worked in business development at Merck for about four years.
One of her first major jobs at Ikena was crafting a partnership with Celgene. That was an important validating event for Ikena while it was still a private company. But then a megamerger altered the landscape.
Today we'll hear Maude tell the story.
What deal would you like to talk about? What was your role in the process?
Ikena is a young, recently public, Boston-based targeted oncology company. We are really focused on biomarker-driven cancer R&D. We have a pipeline of programs focused on targeted oncology and the tumor microenvironment, and we have programs across several signaling pathways that we believe are drivers of cancer.
Today we'll be chatting about a partnership we executed with Celgene, now BMS, in January 2019 on two of our tumor microenvironment programs.
Why did you do the deal?
Ikena really has a unique approach to the kynurenine pathway, with two interesting programs in development. First, we have an aryl hydrocarbon receptor (AHR) antagonist which at the time was really the only program available for partnering. Second, we have a kynurenine degrading enzyme (Kynase) which is a very differentiated approach to targeting the critical kynurenine metabolite in the tumor microenvironment.
In 2018 we had set a goal to finance the company, and we were pursuing parallel discussions with investors and partners. We had real optionality at the time based on the parallel approach we took as well as the interest in our science.
Partnering with Celgene rose to the top as a very attractive option. Celgene/BMS is a top-tier oncology company and there was great validation for Ikena's work by collaborating with them. And Celgene also had a great approach to partnering with young companies, sharing long-term upside, giving companies like Ikena the independence to do our work, and offering meaningful upfronts. In exchange for an option to both our AHR antagonist and Kynase programs, Celgene paid $80M in non-dilutive cash plus $15M in equity upfront — this provided significant resources to fund Ikena's operations and help us build our company.
Celgene also had a deep understanding of the kynurenine pathway and its therapeutic potential in cancer. And they really liked the way our company was approaching the science and developing our programs.
The partnership focused on two of our pipeline programs, while leaving us with full control of our lead program at the time, IK-007, an antagonist of EP4 (prostaglandin E2 receptor 4) which was just starting clinical development.
All of these factors made us want to go forward with this partnership.
Congratulations on some great economic terms!
The science discussions had been pretty advanced by the time I joined Ikena in July 2018. So I got started right away on preparing for due diligence and possible business discussions by evaluating a few different datasets.
I certainly looked at comparable deals to benchmark our programs. I also evaluated precedent deals that Celgene had done to understand the range of what might be possible. Though it's important to note that comps never tell the whole story.
We also did an internal analysis to understand how much capital we needed to achieve our company goals. As a BD exec in a small biotech you wear a lot of hats. So I also built some high-level risk adjusted budgets to get comfortable that the proposed payments would be sufficient to support our R&D expenditures, both on the partnered programs and on our own programs.
And I gathered feedback from the rest of the management team and the Board to get comfortable that expectations were qualitatively aligned internally. I consulted with a subset of our Board, , on and off, as needed, during the negotiations to ensure continued alignment with my and our CEO's vision for the deal.
So we had the usual back and forth you'd expect for this type of deal, but when Celgene put their initial proposal in front of us, I felt we were in a close enough range to get something done.
How did you and Celgene approach the financial negotiation together?
The option deal structure meant we would be responsible for continuing significant efforts on our AHR antagonist and Kynase programs through the end of Ph1b. So we spent a lot of time working with Celgene on the potential collaboration plans themselves.
There was one key meeting on Halloween 2018 when we flew out to Seattle. No one was in costume but I did wear a Halloween themed scarf and our dinner with Celgene at a local restaurant was very festive! We were working through critical issues around future indication and clinical development strategies, designs and budgets for the Ph1 trials, evolution of the competitive field and the framework for our plans. Once we got a good handle on our shared scientific and clinical goals, the collaboration budgets and economics became pretty easy to work out.
It sounds like a very straightforward deal. Was there any drama?
This was actually really smooth for almost the entire process. From the very beginning I could feel that both parties were aligned on the science goals, had a shared collaboration vision, and wanted to get this deal done. Our BD and science teams also had great personal interactions. We worked with Celgene's head of BD and CSO, as well as the heads of the oncology R&D teams, a lot of whom are still at BMS.
So the real drama was the absolute complete surprise announcement of Celgene's acquisition by BMS on January 3, 2019. We were right at the end of our deal process and had planned to go into JP Morgan 2019 with our deal already announced. Both deal teams had been working frantically through the December holidays to get this done.
Suddenly I was now running up and down the San Francisco hills in the rain jumping from investor meetings to phone calls with Celgene and our counsel. And unfortunately I was definitely not using my JP Morgan week to talk up the deal like we had hoped.
How did you and your team (and Board) handle the surprise news?
Fortunately for us, Celgene handled it really well. We were on the phone with them within 20 minutes of the BMS acquisition announcement and they walked us through exactly what was going to happen and assured us the deal was still on.
And they worked with us right through JP Morgan, stealing any quiet spots we could in sushi restaurants, coffee shops, and even other company's partnering receptions. Ultimately, we announced our collaboration just a few days later on January 18, 2019.
Looking back now, would you do the deal again?
Working with Celgene and BMS really helped us pave the way to where Ikena is today. The collaboration provided significant resources that let us build out the team, grow efforts like our Hippo /TEAD program, and build momentum for our subsequent Series B and IPO. A few months after the deal in late 2019 we actually completely rebranded from Kyn Therapeutics to Ikena Oncology to reflect the expansion of our pipeline and the new breadth of our pipeline.
And the collaboration has been really productive. For us it has not felt like "we've given the programs away". It really feels like a continuation of our programs, now with the additional significant support and expertise of BMS. We are in the clinic with one program and in IND enabling studies with our second program. Celgene's original collaboration vision and culture has been retained post their acquisition and we continue to work really well together. And BMS is providing great support, including their knowledge of the tumor microenvironment space, and clinical supply of nivolumab for our ongoing nivo + AHR antagonist combo study in bladder cancer.
What advice would you share with your BD peers based on how this all went with Celgene-BMS?
I'll start by commenting on the deal structure. Like many biotechs we were of course focused on the upfront and total bio-dollar economics. But while that may have been top of mind, we also worked to protect our ability to regain ownership and control if Celgene/BMS chose not to move forward with the option exercise. So that's the first point.
Next, I think this whole deal process reinforced two core principles I've had throughout my BD career. First, timing is everything in deal-making. Both parties had a relentless urgency to get our partnership done — this really helped us overcome the surprise of BMS' acquisition. The whole negotiation was 6 weeks, including me redlining documents while sitting on a beach in Bermuda during my birthday.
Second, every deal has its ups and downs and twists and turns, and a deal is never done until it's done. I think it's important for a BD exec to be tactically and emotionally prepared for the curveballs. This was a great outcome where we closed the deal, but we all have war stories of deals that fell apart at the very end. And the BD exec has to keep even-keeled through all of this.
So my advice to my BD peers is to try to stay in a good emotional range, think through the range of possible long-term as well as short-term outcomes, and be prepared for surprises!