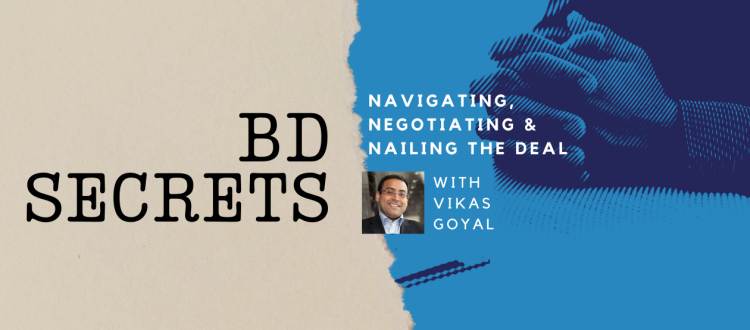 Anthony Mancini of Genmab on Growing Your Company Together with Partners
Anthony Mancini is the chief operating officer of Denmark-based Genmab, one of the leading innovators of antibody therapies for patients living with cancer and other serious diseases.
After many years working as a behind-the-scenes innovator, Genmab is now becoming a significant commercial entity. In 2021, the company began marketing its first commercial product, Tidvak® (tisotumab vedotin) for the treatment of advanced cervical cancer, in partnership with Seagen (acquisition by Pfizer pending).
In 2022, Genmab and AbbVie submitted an application for regulatory approval to start marketing epcoritamab, a CD3 and CD20-directed bispecific antibody T-cell engager for non-Hodgkin's lymphoma. It's the lead program in AbbVie and Genmab's multi-faceted cancer collaboration that was announced in June 2020. It is a massive $3.9 billion collaboration that sees the two companies working together in a true 50:50 collaboration to research, develop, and commercialize new therapies around the world.
Anthony was instrumental in executing the deal and now in managing the collaboration. He leads several functions at Genmab, including commercialization, IT & Digital. Anthony's mission is to help lead Genmab's evolution to become a best-in-class fully integrated biotech company.
Before joining Genmab three years ago, Anthony had strategic and operational leadership roles over a 24-year career at Bristol Myers Squibb (BMS) including the leadership of BMS' US Innovative Medicines Unit. While at BMS, he was an integral member of the multiyear Cardiovascular Alliances with Pfizer, as well as partnerships with Sanofi, AstraZeneca and Otsuka.
Anthony has stellar insights around how companies can work with partners to develop and launch amazing medicines, while building their own capabilities at the same time. He sat down with me a few months ago to share his excitement about Genmab's future, as well as his advice on how to build successful commercial partnerships.
Q: What was the situation at Genmab when you joined? What opportunities did you see for the company, the pipeline, and patients?
AM: [I joined Genmab in 2020] at a pivotal moment. During our first 20 years , which I'll call phase one of Genmab, we outlicensed our programs to others for them to further develop and commercialize. By 2020, Genmab had helped invent more than 20 therapeutic candidates that were approved or in active clinical development. We were known throughout the industry for creating novel and differentiated antibodies and had started to build a foundation of capabilities in drug development.
2020 was a pivot point in our strategy. Our objective during this phase two of Genmab was to transition from a purely R&D focused organization into a fully integrated biotech company. I was excited to come in at such an important inflection.
Developing a medicine and then throwing it over the fence to commercialize often just leads to wasted investment. You really need to integrate deep insights around patient journeys, regulatory frameworks, healthcare systems, and reimbursement [environments] across different countries. Getting that input early in program development requires commercialization and R&D teams to work together. And so, in this phase of our strategy, the 50-50 phase, we chose to work with partners like Seagen, BioNTech, and now AbbVie.
And we believe our investigational compound epcoritamab may have potential in blood cancers. Epcoritamab is a bispecific antibody designed to target both CD3 on T cells and CD20 on B cells, has shown highly effective killing of CD20+ positive tumors in nonclinical studies, and shown encouraging clinical responses in early studies in large B-Cell lymphoma (LBCL). If cleared by health authorities, we believe it has the potential to transform the treatment of B cell malignancies.
We sought a partner with scale to leverage that potential and help us appropriately develop and commercialize the drug. And we were excited to land a great partner like AbbVie. Our AbbVie collaboration is a broad oncology collaboration where we jointly make strategic decisions – it is a true 50:50 partnership. In November, the FDA accepted for Priority Review the Biologics License Application (BLA) for epcoritamab (DuoBody®-CD3xCD20) for the treatment of relapsed/refractory LBCL.
Q: Why did Genmab want to pursue a co-development and co-commercialization partnership?
AM: Our priorities were very clear. We believe, together with the right partners, we can leverage each other's strengths with the goal to bring our medicines to patients even faster. Our CEO, Jan van de Winkel, publicly discussed working with a partner for epcoritamab. [The treatment of] B cell malignancies can involve complex regimens and it can be difficult to recruit patients. We have built a stellar research and development organization and could have done it on our own, but with AbbVie as a partner, we add speed and scale to our expertise. In a competitive marketplace, you really need to move quickly. AbbVie also has deep hematologic cancer experience.
We wanted to leverage the talent and experience we were already bringing [as a company] as well as expand capabilities in development and build them in commercialization. In the first instance, Genmab is focused on the US and Japan markets. AbbVie adds to our strength in these countries, and they also add the scale of their global footprint.
[And ultimately,] both Genmab and AbbVie wanted something more collaborative. So, in addition to jointly developing and commercializing epcoritamab, we also entered into a discovery research collaboration to create additional antibody therapeutics for cancer. We believe we have set up a win-win partnership with AbbVie.
Q: How do you negotiate and structure such a broad collaboration?
AM: It's not easy [laughs]. It's a marriage for the long haul and it takes a huge effort across many different functions. Deals of this breadth require close collaboration across BD, R&D, Legal, Finance and Commercialization.
While you should think through as many scenarios as possible upfront, you can't sort everything out in the agreement. You should also have clarity on each other's negotiation 'must haves' and clarity on how each party can achieve those goals. It is also important to build a governance process as to how the two parties will sort unforeseen things out.
How will the committees make fast decisions? How will the partners work together to make decisions as well or better than they could on their own? Do the governance committees have the right people on them? Are those people appropriately empowered to make decisions? How will we adequately allocate resources to each program, and regularly revisit those FTE and resource allocations? How will the commercialization teams apportion roles & responsibilities?
There are many aspects to consider depending on the collaboration construct, the number of programs, as well as their stages of development.
There are also many activities to map out in a co-development / co-commercialization structure, including marketing, manufacturing, regulatory, market access and pricing, publications, medical affairs, distribution, etc. All these functions are critical to launch success and best practices vary country to country. Which partner is responsible for which activity in each geography? What overall product strategy will resonate across different countries? How should we optimally sequence launches?
Q: How do you manage a successful commercial partnership?
AM: We have three 50:50 partnerships at Genmab — AbbVie, Seagen, and BioNTech. We will hopefully have products commercialized with all three partners.
I've spent several years working inside and leading co-development and co-commercialization partnerships and it was great to bring that experience to bear [in our discussions with AbbVie, Seagen and BioNTech.] It's important to get the teams aligned on the ambition and the strategy and work on being crystal clear on the decision-making processes.
It's also OK to rethink strategy. I was a small part of a large partnership between Bristol Myers Squibb and AstraZeneca. It was a successful alliance that included the launch of many products; the portfolio generated multibillion-dollar revenues. After several years of a well-functioning alliance there was a strategic shift that led to a transaction. BMS sold the franchise to AZ in order to simplify its operating model as a specialty biopharma company. For AZ, it was able to focus even more on one of its key growth platforms. Ultimately, it was a win-win evolution of the strategy.
Q: What comes next for Genmab?
AM: We will continue to focus on delivering our vision to transform the treatment of cancer through our knock your socks off (KYSO) antibodies. We will continue to build on our capabilities across R&D, Commercialization and enabling functions to become a best-in-class end to end biotech company.
Once our commercialization execution in the US and Japan is up and running smoothly, it creates a platform to move to the third phase of Genmab, the >50% phase. We will discover, develop and launch more medicines on our own. Partnerships will, of course, still be part of that. Over the past 3 years we have signed many earlier stage deals which are more often structured in such a way that gives Genmab worldwide commercialization rights.
We recently announced that we are entering the therapeutic area of immunology and inflammation. While oncology will remain as our primary focus, ultimately our aspiration is that our KYSO innovations can help make a meaningful difference to as many people as possible.