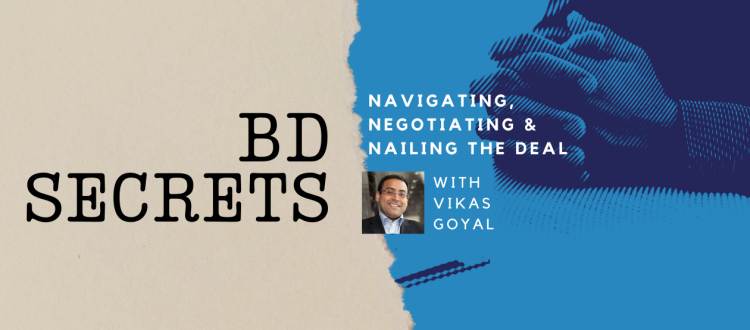 Why Kymab Agreed to be Acquired by Sanofi
UK-based Kymab made headlines back in January 2021. Sanofi agreed to acquire the antibody drug developer for $1.1 billion upfront, plus $350 million in potential milestones.
The main attraction for Sanofi was KY1005, a monoclonal antibody targeting OX40L, a regulator of the immune system. Five months before the deal, Kymab announced it hit both primary endpoints of a Phase 2a trial of patients with moderate to severe atopic dermatitis that wasn't responding to topical corticosteroids.
Sanofi, in its official statement, mentioned its interest in an ICOS-agonist antibody in clinical development for cancer, along with Kymab's broader capabilities in antibody drug discovery.
I spoke recently with Brandon Lewis, the former head of corporate strategy at Kymab, on the dynamics that were at work in this transaction.
Why was this deal the right thing to do?
We realized that in order to give KY1005 the best chance of success we needed a committed partner with deep intellectual and financial resources focused in immunology. Sanofi presented the opportunity to collaborate. Sanofi has a great share of voice with patients and physicians plus an incredible amount of knowledge about the potential in dermatological diseases and beyond for the OX40-Ligand (OX40L) pathway. And they saw how our molecule could have application across multiple dermatology indications and certain autoimmune disorders.
At that moment in time, it was becoming increasingly clear that there were only so many R&D teams that had the wherewithal, capacity, and interest to drive the bus through this tiny little window to see what could happen for patients. And after many years with both of our lead molecules advancing on promising trajectories, we felt our lead OX40L molecule KY1005 deserved that, as did our immuno-oncology program KY1044 (an ICOS agonist antibody).
As we began to see some early open label clinical activity for KY1044 and recognizing the evolving competitive landscape in immuno-oncology in general, along with the opportunity to pursue both mono and combo therapy paths, we believed it would be hard for an emerging drug development company to do both programs properly and at pace by ourselves.
Several potential partnerships were available, offered, discussed.A few entered negotiations. Nigel Clark (Kymab's SVP of Business Development, now CBO at Nucleome) is an incredible dealmaker with a unique business acumen. The parties varied from dermatology-specific companies, a few regional partners, as well as a few large pharma / large biotech companies that saw elements of KY1005's potential but not the same breadth of potential that we saw. Of course, there was a range of opinions on how KY1005 should be priced, and whether to stick with dermatology or go broader.
We ultimately wanted a partner with the necessary enthusiasm, interest and knowledge of the space. And so that led us back to the folks at Sanofi. They had reviewed everything in the space. And had become category leaders in immuno-dermatology, which is classically a difficult space to gain adoption with new therapeutic interventions. Plus, dermatology practices have unique economic incentives regarding interventions. Even great drugs have to compete with things like microsurgery, Mohs, and cryotherapy. To get that share in dermatology, we knew we had to work with a committed company that had an established presence with both patients and physicians to launch another new therapy with a novel mechanism of action.
What drove the timeline for your acquisition? Why did this happen in January 2021?
In 2017, Kymab had four therapeutic areas and a large research and translational footprint of 150 people, plus a burgeoning clinical development organization. And the company had just raised its last equity financing in 2016.
ASCO 2017 had been incredibly exciting, and the world went mad for immune oncology. We had our first two presentations on our ICOS program at SITC in November 2017 where there was a lot of excitement with combination checkpoint inhibition at that moment. So strategically the plan was to raise a modest amount of capital, take KY1005 and KY1044 into Ph1 studies and get some early clinical data, with KY1044 as the lead focus. We had also recruited Dr. Sonia Quaratino as our Chief Medical Officer to lead the clinical development of both programs. She joined us from Novartis and is brilliant at translational clinical development. She is an immunologist with very strong oncology development experience.
Fast forward to ASCO 2018. The highly anticipated results for IDO landed awkwardly and theICOS data presented by others in the field was going to require a lot of additional interpretation. On Day 1 of ASCO the palpable enthusiasm in the audience quickly turned to concerns and questions . We had not yet presented any human clinical results from KY1044, but now we had to respond to the market's collective confusion about the target and emerging questions around clinical development trials for combination therapy. This again, presented a considerable communications challenge to overcome and required a new approach to establishing KY1044's target product profile.
So now we are in the summer of 2018 post an enthusiastic American Academy of Dermatology (AAD) in February and let's say a more somber ASCO. We had already achieved some incredible preclinical in vivo data in acute and chronic Graft-versus-Host Disease (GvHD) models with our OX40L antibody, KY1005, in some challenging primate models run by Leslie Kean (then at Seattle Children's now at Boston Children's) which we published in Science Translational Medicine. In this model, we had a striking survival benefit. And when we examined the treated animals at the end of the study, it looked like we were resetting these activated T cells back to a homeostatic state. So, we realized we had an incredibly potent molecule that was doing the biology that we wanted it to do.
It is crucial to choose the most appropriate setting that will showcase a molecule's full potential or shortcomings in the clinic. Atopic dermatitis provided this for KY1005. There was a clear biological rationale supported by a strong and growing body of research that published in 2012 identifying the presence of OX40L in atopic dermatitis lesions.
Despite the biology associated with OX40/OX40L axis there was still limited human clinical proof-of-concept for these mechanisms at that time back in 2017. Roche-Genentech had earlier published very nice data in transplant, but they moved forward in asthma where the studies did not produce the intended results. We had been evaluating the potential intervention in atopic disorders and skin diseases where the literature supported the biological rationale to target the OX40/OX40L axis. In the first quarter of 2018 the first in human study of KY1005's safety and tolerability was nearly completed and we were incredibly optimistic. After this readout, our optimism matured to excitement as KY1005's properties and drug-like attributes became further substantiated. Sonia and I headed to AAD in February 2018 in San Diego with this preliminary knowledge of KY1005 and a busy schedule of meetings with key opinion leaders and principal investigators, to further refine our thoughts around the Phase 2a study design in patients with atopic dermatitis given what we understood about KY1005's proposed mechanism of action. There was a lot of excitement in the medical dermatology space.[Regeneron and Sanofi's] Dupixent [an IL-4 and IL-13 inhibitor for atopic dermatitis] had begun to catch its stride and there were many companies presenting "small" signal seeking studies around blunting the immune response in atopic disease.
If you recall, until now, the OX40/OX40L checkpoint axis was primarily being investigated as another immuno-oncology approach and had limited success. These approaches were trying to agonize the [T-effector cells] Teffs and dampen the [T-regulatory cells] Tregs. KY1005 is designed to do the opposite by working to restore a more normal balance of these cell subsets. This is what we investigated in the acute GvHD animal models. This presented a real hurdle when educating the Street that our intervention was in autoimmune diseases not immuno-oncology and KY1044 was doing the opposite targeting ICOS pathway in immuno-oncology.
A company then named Glenmark (now Ichnos) was presenting on an open label uncontrolled data with its anti-OX40 antibody in atopic dermatitis. It was a small dataset, but it provided additional encouragement for the pathway and its clinical rationale. However, there are always risk and rewards with making apples and oranges comparisons. When interacting with external stakeholders there is never enough time to get through the whole story in most 1×1's, and even more to actually do a proper deep dive on why you selected the optimal molecule .
Sonia and her team were working hard on the filing for the KY1005 study in atopic dermatitis patients.We were convinced KY1005 and its emerging therapeutic profile would have a meaningful benefit, there was a clear unmet need to offer better therapies than topical steroids, and we saw potential to be one of the first to market.
The classical development challenges remained, working through the atopic dermatitis clinical trial designs, dealing with inter site variability and patient recruitment. We worked hard and worked fast to get the trial done. And of course, the competitive landscape in atopic dermatitis evolved. We saw data from Anaptys, Equillium, Dermira, and others. And all of a sudden, we were 6th or 7th in line with KY1005.
We also had two new targets progressing to development candidate stage and were facing the decision to shift resources from discovery to development. Our discovery team was continuing to find cool new things to work on. And our development organization was trying to push INDs and CTAs forward.
In 2019 we had recruited a great new CEO Simon Sturge and he brought a new level of large pharma and biotech experience, along with corporate discipline and a commercial strategic focus to the Company. Biotech companies are constantly looking for funding and so we were always evaluating a variety of options, including, but not limited to, a possible IPO.
Later in the summer during a series of non-deal roadshows meeting investors in the US we were hit with a "black swan event" of the Woodford funds. It had been one of our largest investors after our 2016 Series C. And in the background we were also dealing with an ongoing patent challenge to some of our platform patents.
Drug development is incredibly hard, but there are so many other seen and unforeseen obstacles that will emerge and have to be overcome. I mean every time we got through one door . . . But the company persevered. Our investors and board remained very supportive of us continuing to build the company and refine the story. And we were executing nicely on both our lead clinical programs..
Now move forward to 2020 and our OX40L program is looking really promising. There was no question we had a competitive advantage on dosing schedule, durability of response, and on our impact on the immune axis. Meanwhile other biological mechanisms had not achieved the clinical success many were hoping for, and although the JAKs efficacy results were encouraging, long-term safety questions would need to be understood. And in 2020 we also got some favorable patent decisions in the US and UK.
So now there was no question this could be a successful drug. The question became, would a small company like Kymab turn KY1005 into a category killer? And could we keep up the pace to move forward much more aggressively? We were at a crossroads and the timing was right to work with Sanofi.
How important was the US Patent Trial and Appeal Board's decision in all of this?
It was really our own data trailblazing the role of OX40L inhibition in atopic dermatitis that drove all of this. The patent issues were not at the core of it. I think this was a distraction that you don't want to have as an operator and executive. It would have been a constant battle to get people to focus on what the Company is doing. If I was sitting on the other side of the table, this kind of issue is also an easy way for a partner to change their risk matrices in their models, because at the end of the day this is about getting to a number.
And just for context, David Chiswell (Executive Chairman, scientific advisor, and former CEO of Kymab) and I worked closely together during the early days of Cambridge Antibody's corporate affairs and development during the early clinical translation of D2E7, which ultimately became Humira. At the time, the investment world was consistently telling us that "we don't need another TNF-alpha inhibitor because we already had Enbrel and Remicade, they are effective and appear to be disease modifying". And so we had some personal experience with how external dynamics can affect a young company. You have to follow the data and be confident in the collective work of your teams or you will get lost in the "noise". Obviously, this is much easier said than done.
How did the deal process go?
We were fortunate to have many options available to us in parallel. We had a broad process that started north of 40 companies. About half of those guys went to the next room. And several of those went to letters of intent that we reviewed with our advisors and investors. Across those proposals we had a version of each path forward. We had a capital markets solution that would let us do a lot on our own, a partnership proposal that was more-or-less a traditional 50/50 collaboration, and a partnership proposal that would have seen us building a global clinical organization and us taking KY1005 all the way to Ph3 ready.
But you know how it goes. In the middle of this, we got a call late one night, and suddenly teams are working through the holidays to get a deal done with Sanofi. Sanofi had been watching the Company intimately for a long time, and their scientists and clinical teams had been huge advocates for our OX40L program. And when Paul Hudson, CEO of Sanofi, took over and started doing the deals like the acquisition of Synthorx, that opened a window for us in a very different way across our ICOS and other oncology programs. And now Sanofi offered a way for us to properly resource all our programs.
Why did you take the $1.1 billion? How did you get comfortable that was the right price? Why not $700 million or $3 billion?
Ha, through many painful hours of splitting hairs and ongoing market analysis conducted by our business development and finance teams internally before the process was even kicked off. There was no question our OX40L was targeting a very large market opportunity, and out of everybody Sanofi uniquely understood the size of the market given their commercial presence.
And look, some other partners may have been getting to larger cumulative payments in their respective models, but the structures were such that the real payments may never have happened.
And on the capital markets side, we had enough investor feedback to estimate how much money we could likely raise and at what terms.
How did you manage all this activity?
We had an incredibly strong and dedicated internal team along with a deep bench of experienced advisors as is required with these endeavors. Personally, I thought we should either take it all the way on our own and raise enough money to do that or take an option that removes the risk and would not be dilutive to our existing shareholders.
As for me, I'm sitting inside the company as an external corporate development person, so I liaise with all my key stakeholders internally. And of course, looking across this incredibly productive platform, which is generating multiple leads for development candidate consideration, how can you ensure everyone gets the resources needed for each respective program and also align them with our strategic corporate development objectives and also balance with the resources actually available to you. We were still a young biotech, we didn't have the evolved and established portfolio management and resource allocation expertise of more mature development companies.
There was a lot to manage. It was a lot like a chess game where we had keep thinking three steps ahead. Because every time we didn't think ahead something would surprise us. It was not easy and I'm so proud of our team. Nigel only had 3.5 people in his business development team. It was only me and Anne Hyland (Kymab's CFO) in the external facing finance function. And for a big chunk of this critical time, the CEO role was transitioning from David to Simon.
Why do a whole company sale? Why not a co-development collaboration on the atopic dermatitis program or a cancer partnership?
All these paths were considered at different times. We didn't set out to sell the company.
This all really happened over the course of four years. When I joined Kymab, it was obvious to us that we had a great potential in our platform to generate antibodies to otherwise refractory targets and to achieve high biological function with those antibodies. Kymab had developed great tools to probe the immune system, identify antibodies, and create very focused and evolved biological libraries to design functional attributes of our antibodies in a way that had not historically been done for biologics.
We were working in infectious disease and had a collaboration with the Gates Foundation, we had a hematological focus with our BMP6 and matriptase programs (now licensed to RallyBio) and then of course we also had immunology and immuno-oncology. The breadth of our platform was so robust, that there was a real challenge as we began to grow into a clinical stage company. It's not easy to develop relationships with PIs and have deep knowledge across all those areas.
And when we looked at the intellectual and financial capital needs to bring our two clinical programs and our growing preclinical pipeline through Ph2 proof-of-concept, it was going to require raising multiple hundreds of millions of dollars. So, in addition to a broad range of partnership pathways, we also aggressively and simultaneously explored several capital market solutions whether that was IPO in the US or locally in the UK, a mezzanine round, and even SPACs and reverse mergers. We believed it might be difficult to raise that amount of capital given our business strategy cut across so many therapeutic areas, but we were far enough along in these discussions to know the capital was available.
We were really at a crossroads. And like many companies, it started to become clear that our lead program was driving a lot of the perceived equity value. We could have put several strategic puzzle pieces together and come out with a mosaic.
With Sanofi we found a single partner with interest in immunology, oncology, hematology, infectious disease, and in antibody platforms. And through the acquisition by Sanofi, we found a business solution to help build and resource Kymab's drugs and platform through one transaction as opposed to a less certain series of 4+ different transactions.