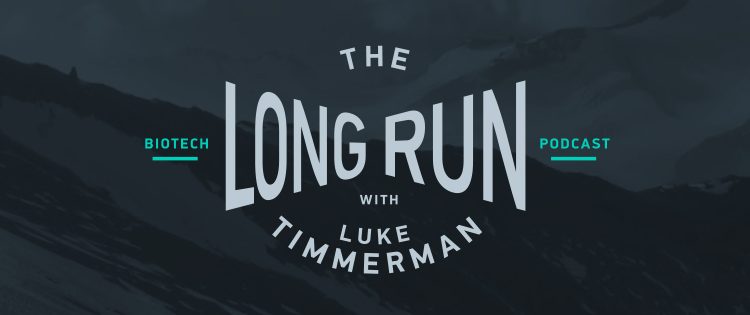 Protein Degraders For Outside the Cell: Aetna Wun Trombley on The Long Run
Today's guest on The Long Run is Aetna Wun Trombley.
Aetna is the CEO of South San Francisco-based Lycia Therapeutics.
Many in biotech know about targeted protein degraders. Arvinas and Kymera Therapeutics are a couple of the well-known companies that make these drugs which work to inhibit intracellular proteins. This approach has drawn a lot of excitement because it can access previous 'undruggable' proteins, by essentially dragging them into the cellular garbage bin.
Fascinating as this is, there are many other proteins that can't be targeted this way because they are secreted outside cells, or reside on the cell membrane. This requires a different approach. That's where Lycia comes in.
The company is working on lysosomal targeting chimeras, known as "Lytacs" for short. Carolyn Bertozzi, the chemist who won the Nobel Prize earlier this month, has her fingerprints all over this one. Her team at Stanford University devised a method for binding both a cell surface lysosome targeting receptor and the extracellular domain of a target protein.
That work was posted in a preprint in 2019, and then a year later in Nature. Versant Ventures was among the many groups who read the preprint and wanted to get to work developing a potentially new class of medicines. They agreed to work together, Versant committed $50 million, Aetna was recruited as CEO, and the company was off and running. A little over a year ago, Lycia struck a multi-year research collaboration with Eli Lilly that brought in a $35 million upfront payment.
This is a big idea for drug discovery.
Program note: This conversation was recorded in early September, before Bertozzi won the Nobel Prize for her work on biorthogonal chemistry. Listeners may want to go back and listen to a Long Run podcast I did with Bertozzi in April 2019.
Now before we get started, a word from the sponsor of The Long Run.

Calgary is home to more than 120 life sciences companies, from emerging startups to established firms. With this critical mass of research, technical talent and expertise, the city is an active hub for life sciences innovation.
Technologies homegrown in Calgary are changing the face of healthcare. Syantra is revolutionizing breast cancer detection using artificial intelligence-derived algorithms. NanoTess is harnessing the power of nanotechnology to tackle chronic wounds and skin conditions. And this is only the beginning. Calgary's life sciences sector is projected to spend $428 million on digital transformation by 2024.
If you're a bright mind or bright company solving global health challenges, Calgary is the place for you.
Take a closer look at why at calgarylifesciences.com
Now, please join me and Aetna Wun Trombley on The Long Run.