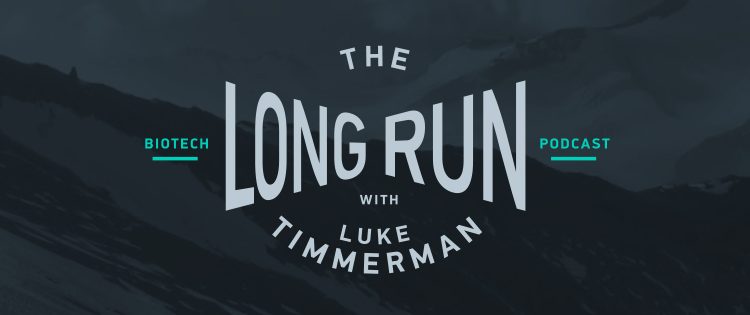 Single-Cell Analysis for Precision Medicine: Tariq Kassum on The Long Run
Today's guest on The Long Run is Tariq Kassum.
Tariq is the CEO of Cambridge, Mass.-based Celsius Therapeutics.
Celsius emerged on the scene in May 2018 with a $65 million Series A led by Third Rock Ventures. It was built on the conviction that single cell analysis will shed light on new targets for the treatment of cancer, autoimmunity and other diseases.
Single-cell analysis is one of the big trends in biology.
As I wrote about Celsius in December 2020:
Whatever layer of information being looked at – genomics, proteomics, metabolomics – molecular activity comes into sharper resolution with single cell analysis than with traditional techniques that depend on information averaging from samples.
By looking carefully at single cells, gathered from patients with a given disease, Celsius is wagering that it will find abnormalities that can't be seen by looking at just one particular type of biological information – like genetic mutations.
Four years after its debut, Celsius has a lead program being prepped for clinical trials in 2023. It's an antibody directed against TREM-1 for the treatment of inflammatory bowel disease. The company also has a partnership with France-based Servier to discover new targets for the treatment of colorectal cancer.
Tariq comes to this challenge with an interesting set of experiences. He's a physician by training, got early experience on Wall Street, and then made his way into biopharma business development. He's drawing on those experiences now, in thinking about how to build a company that can take these enabling technologies, and apply them in a clever way to help people who need help.
Now before we get started, a word from the sponsor of The Long Run.

Calgary is home to more than 120 life sciences companies, from emerging startups to established firms. With this critical mass of research, technical talent and expertise, the city is an active hub for life sciences innovation.
Technologies homegrown in Calgary are changing the face of healthcare. Syantra is revolutionizing breast cancer detection using artificial intelligence-derived algorithms. NanoTess is harnessing the power of nanotechnology to tackle chronic wounds and skin conditions. And this is only the beginning. Calgary's life sciences sector is projected to spend $428 million on digital transformation by 2024.
If you're a bright mind or bright company solving global health challenges, Calgary is the place for you.
Take a closer look at why at calgarylifesciences.com
Now, please join me and Tariq Kassum on The Long Run.