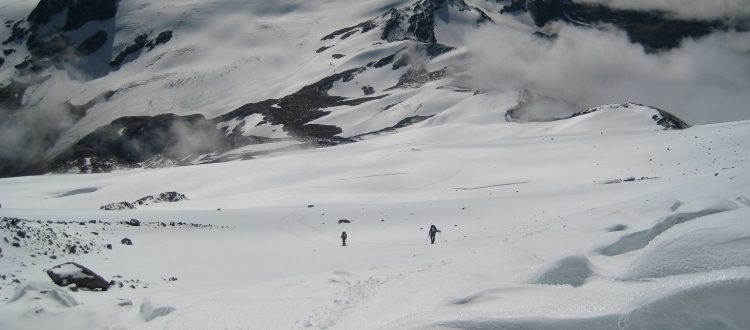 Photo Gallery: The Boston Cancer Summit
What a whirlwind last week was! The Seattle and Boston Cancer Summits were an East-West combo punch on behalf of the Everest Climb to Fight Cancer fundraising campaign for Fred Hutch.
These events did the job: Bringing together leading thinkers and doers on both coasts, they both drew sellout, highly engaged crowds. The fundraising tally now stands at $326,000!!
The weather forecast for a nor'easter in Boston made me a little nervous, but the snow didn't interfere. Everything came off without a hitch. Both of these gatherings were brimming with ideas, positive energy toward tackling the challenges of cancer R&D, good humor, and well wishes about my upcoming summit bid on the world's highest mountain.
Special thanks to the sponsors of this campaign that began in October:
Summit: Sanofi
South Col: 10X Genomics
Advanced Base Camp:
Alexandria Real Estate Equities
Takeda Pharmaceuticals
Khumbu Icefall: Novateur
Base Camp:
Sofinnova Ventures
5AM Ventures
ARCH Venture Partners
Alnylam Pharmaceuticals
EBD Group
Loncar Investments
Photo credit for the Boston Cancer Summit: David Parnes.
I also want to thank the great team of people who did so much work behind the scenes to make these events happen. At Fred Hutch in Seattle, that includes Cate Tambeaux, Kristin Nash, Kelly O'Brien, and Niki Robinson. At Sanofi Genzyme in Cambridge, special thanks go to Ashleigh Koss, Anna Robinson, and Christy Maginn.
Two from now, on Mar. 27, I will get on the plane for Nepal, and won't be coming back from Everest until June 2. You can read FAQs about the expedition and donate to the campaign here if you haven't already.
I'm feeling great physically, and privileged to be in position to do this climb and bring so much fundraising and attention to this moment of possibility in cancer research. Thanks to you being part of it.
Enjoy the photos!
BOSTON CANCER SUMMIT: MAR. 7, 2018