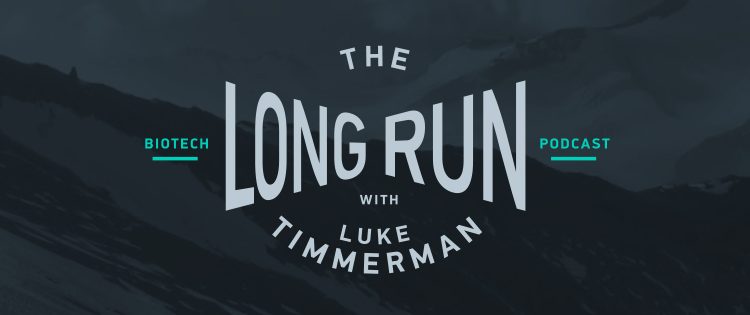 Health Data That Can Meet Pharma Standards: Amy Abernethy on The Long Run
Amy Abernethy is the latest guest on The Long Run podcast.
Amy is the chief medical and chief scientific officer of Flatiron Health in New York City. She's an MD/PhD, and previously was a tenured professor at Duke University. She made a name for herself there with more than 400 peer-reviewed publications. She honed her ideas there around using technology platforms to improve cancer clinical trials, outcomes research and health policy.
She's smart, and a forward thinker.
The last few years, Amy has been working to translate some of her longstanding academic ideas into practical reality at Flatiron. The company makes Electronic Medical Records for cancer physicians. It aggregates data from their practices, cleans it up so that it's clear and consistent enough to use in FDA new drug applications, and sells that quality data on things like how patients perform on certain medications, etc. to pharma companies. The company was acquired by Roche in February for $2.1 billion.
In a world where lots of healthcare software companies are all-hat-and-no-cattle, Flatiron is unusual. It doesn't just hoover up data and claim it's changing the world. It works hard to make sure that data has meaning for drug development.
I often find tech press releases to be so full of buzzword gobbledygook that I can barely intuit what a company does when I'm done reading. This conversation with Amy was a breath of fresh air. She was able to explain things in a way that I could understand. I think you'll agree.
Now join me and Amy Abernethy for The Long Run.