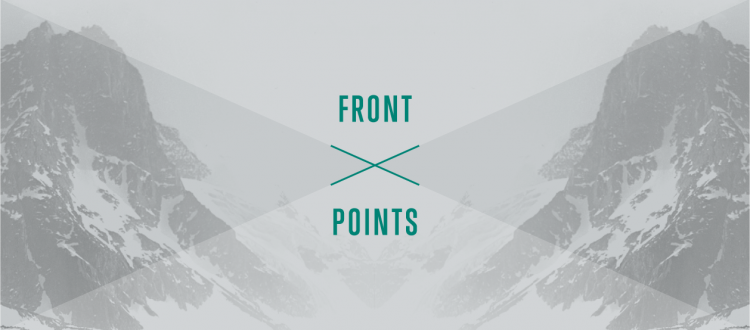 Pfizer, BioNTech Vaccine Shows Life, but Cases Surge, Testing Falters & Prices Haunt
Catch up on the main happenings in biotech this week, and consolidate your knowledge heading into the holiday weekend.
Stay healthy.
The US recorded 50,000 new cases on July 1 – a worrisome indicator of things to come, indeed.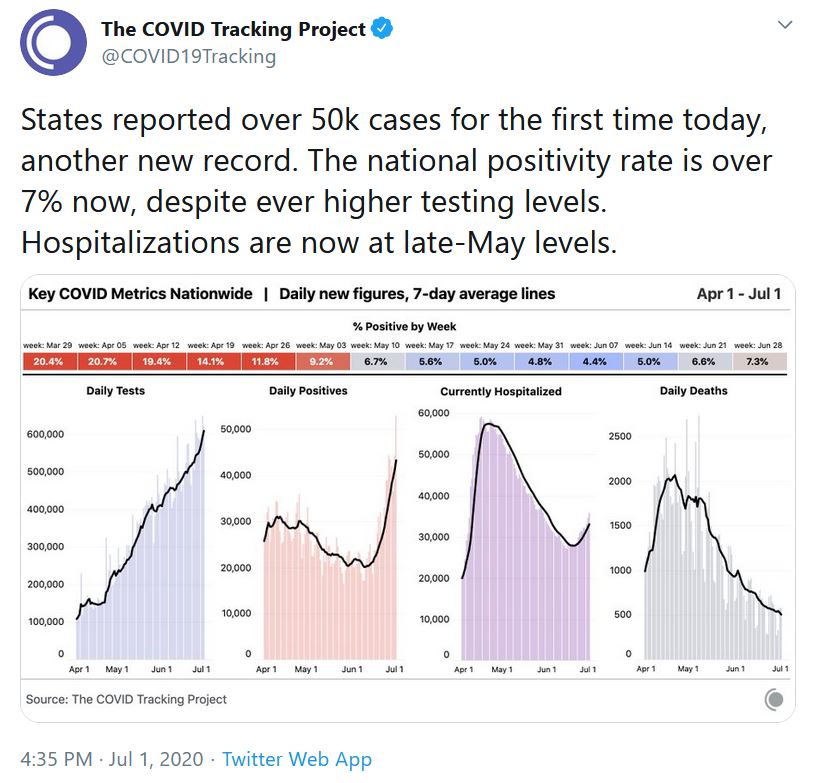 This Week in Drug Pricing
The pharmaceutical industry entered the COVID-19 pandemic as Public Enemy No. 1. Polls showed that pharmaceutical industry favorability ratings in late 2019 were in the single digits, right down there in Big Tobacco territory.
Listeners of The Long Run podcast may recall I spoke with BIO chairman Jeremy Levin, with some dismay, about this existential threat to the industry's future on the podcast recorded Feb. 10.
Then, the COVID-19 pandemic created an opportunity for positive change. Biopharma has the horsepower to do tremendous good, and it has shown it can rise to the scientific occasion. Through action – showing us, not telling us – the industry has demonstrated there is a larger purpose here other than shareholder value monomania.
If there were ever a time to go all the way and prove it's about serving patients, this is it. This is the time to dazzle the world with science, and to make the results generously available for all.
Yet this week, we saw a sign that not everyone in biopharma has gotten the memo. Patients for Affordable Drugs reported on 245 drugs that have undergone price increases during the pandemic, including 61 meds commonly given for COVID-19 patients.
For too long, pharma has been addicted to semi-annual price increases on existing drugs. These price increases keep the earnings growing, and the stock price up. They also gloss over a tepid performance in the ability to create valuable new drugs.
Given all the self-congratulatory talking points about partnership and a renewed spirit of the pharma mission for human health this year, raising prices on old drugs look like hypocrisy. It's the wrong thing to do at the wrong time. The industry ought to be busy writing a new social contract.
Maybe some in the industry don't see a need to change course. The stock market had its best quarter in 20 years. This could be a recipe for complacency. But that would be a mistake. About 45 million people have lost jobs in the pandemic. We have 29 million renter households in the US at risk of eviction. People are desperate and scared.
Republican Sen. Chuck Grassley told the New York Times on June 27 that he has had continued talks with the President about reviving long-stalled legislation to curb drug pricing. It's an area of rare bipartisan agreement, to rein in the drugmakers. It could be difficult now for even the most diehard Senate Republicans to stand athwart history and yell "Stop."
This industry needs to align words and deeds. It's not too late to work on creating a more stable future for biopharma, one that preserves incentives to develop new drugs, with access for everyone and prices we can stomach.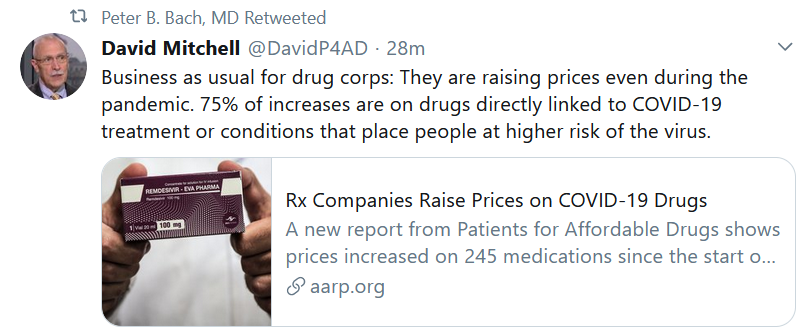 A High Profile Pricing Call
Gilead Sciences said the price for remdesivir will be $2,340 for a five-day course for governments in the developed world, and the US Department of Veterans Affairs, and the US Indian Health Services. The price will be one-third higher — $3,120 — for US insurers, and Medicare and Medicaid. Gilead said the price was well below the drug's value, but it set the price there anyway because it wanted to provide "broad and equitable access." While the company probably perceived itself as being generous, that remark irked patient advocates, who took that as a tacit admission from Gilead that its other medicines for HIV and HCV have been priced too high all along to ensure that same kind of broad, equitable access. Wall Street griped about the price for a different reason. SVB Leerink analyst Geoff Porges called it "remarkably low."
Given the modest benefit of remdesivir (reduced hospitalization time, but not shown to save lives in a randomized study), I'm more and more enthused about dexamethasone. Thanks to researchers in the UK, we know dexamethasone provided a compelling 33 percent mortality benefit for ventilated patients and 20 percent for oxygen-dependent patients in a well-controlled trial. Dexamethasone is a cheap and widely available generic drug. Thank God. It can be given orally without the extra hospital expense and hassle of five-day IV infusion course. Go get 'em, Dex!
Annals of Access
Despite the lackluster remdesivir results, our federal government has apparently tried to corner the world supply. Wouldn't it be interesting if other countries, as the pandemic wears on, decide to block or severely curtail exports to the US of the next promising medicine for COVID-19?
Vaccines
The best news of the week came from Pfizer and BioNTech, developing their mRNA vaccine candidate for COVID-19. The BioNTech team, with collaborators from NYU Langone, published a preprint with results from the first 45 people randomized to get a low, medium or high dose of vaccine between May 4-June 19. The vaccine candidate, BNT162b1, showed very impressive ability to spur IGg antibodies specifically against the Receptor Binding Domain on the SARS-CoV-2 spike protein. The two-dose prime-boost regimen got stronger with time, and the concentration of antibodies (the titer) seen was significantly higher than what researchers saw when looking for those type of antibodies in convalescent plasma from recovered COVID-19 patients. Researchers saw injection site reactions that got more intense as the dose went up, but otherwise subjects just reported mild or moderate fever or chills. These data are still not peer-reviewed, but it's a significantly more detailed and impressive report than the premature press release from Moderna on May 18 from the first 8 evaluable vaccine recipients who enrolled in its mRNA vaccine study. Moderna can still recover from that unforced error, although anything that smacks of false hope or overpromising threatens to undercut public trust at a moment when we have no wiggle room to squander it.
Read the BioNTech preprint paper on MedRxiv.
Plymouth Meeting, Penn.-based Inovio released an interim report on the Phase I study of its DNA vaccine candidate for COVID-19. It was thin on details, but said there was a low dose and a high dose cohort. Each got two shots. 34 of the 36 evaluable patients had an immune response after six weeks, although the company didn't describe the type or magnitude of the immune response in its statement. Since the statement said so little, I wonder why it was issued at all.
The FDA told Congress that it will require a COVID-19 vaccine to prevent disease or decrease the severity at least 50 percent of people to receive full approval, although temporary authorizations will be considered.
Testing
As the pandemic has roared back into exponential growth mode the past couple weeks, major lab test providers have sounded alarm bells again that they are struggling to keep up with demand for tests. Quest Diagnostics, one of the big players, said hospitalized patients go to the top of the priority list, and everyone else will have to wait 3-5 days (essentially useless, as people could be walking around without a positive test during prime transmission time). Read The Atlantic update.
Treatments
Boston-based Ginkgo Bioworks said it's begun testing of a compound it received from Warp Drive Bio (by way of Revolution Medicines), which might have some curious properties against COVID-19. The idea sprang from a Mar. 27 preprint publication by a UCSF team that mapped out protein-protein interactions which the Warp Drive Bio team had made a molecule against. (See Ginkgo blog summary).
Public Health
Science
Science Features
The Infodemic
Here's the weekly reminder that it's a bad idea to have one person — a person unaccountable to the public and to his own shareholders — in control of the information flow to 2.9 billion people. A company this big and powerful, structured in this opaque and unaccountable way, should not exist. Now we see why. The shit storm on Facebook — the algorithmically amplified hate speech, threats, incitements to violence that spread with viral speed, the bad faith emotional provocations, the idiotic grandstanding like going around maskless and blowing kisses at people, the misinformation and state-sponsored disinformation are overwhelming the platform. Mr. Zuckerberg, after years of second and third and fourth chances, hasn't been willing or able to alter his business model to reduce the amount of information pollution. It's built for behavior modification, and bad actors have figured out how to hack it to modify behavior in ways most people don't like.
This week, we heard that 300 companies are fed up, and have decided to put their money where their values are. Major brands like Verizon and Unilever and Coca-Cola and Pfizer have had enough with the social networking platform, and joined the advertising boycott. Facebook has demonstrated it can't or won't create the platform conditions necessary for healthy, reasonable debate in democratic societies. Lip service and window dressing aren't good enough. The company may have employees who want to do better, but the leader evidently doesn't care. Facebook and its properties need to go into the dustbin of history. We need to create new platforms for connecting with friends and family, and to set up some regulations and accountability valves for the public.
Data That Mattered
Shanghai-based Hua Medicine reported that a combo of generic metformin and dorzagliatin – a first-in-class, dual-acting glucokinase activator — passed a Phase III trial of 766 patients with Type 2 diabetes. The combo brought down hemoglobin A1C scores by 1.02 percent from baseline to the 24-week checkup, compared with 0.36 percent on the placebo. Hua said 44 percent of patients on the combo were able to get to the recommended A1C score of 7 percent.
Cambridge, Mass.-based Verve Therapeutics presented data from 14 non-human primates showing that it could permanently knock out cholesterol raising genes with a single administration of a DNA base editing technique, licensed from Cambridge, Mass.-based Beam Therapeutics. Verve said it was able to successfully knock out the genes for PCSK9 or ANGPLT3, and this resulted in substantial lowering of cholesterol and triglycerides. Founder and CEO Sekar Kathiresan presented the data at the International Society for Stem Cell Research. The New York Times picked up on the tantalizing possibility of a single-shot cure for cardiovascular disease.
South San Francisco-based Akero Therapeutics released some new histologic data from a Phase IIa study, called BALANCED, of efruxifermin for non-alcoholic steatohepatitis (NASH). At the 16-week biopsy done on the 40 patients who responded to treatment, researchers saw 48 percent had a one-stage improvement in fibrosis, and 28 percent had a two-stage improvement in fibrosis. About half (48 percent) saw a resolution of NASH with no worsening of fibrosis. Shares of Akero climbed 30 percent on the news.
Legal Corner
The US Attorney's Office for the Southern District of New York announced it secured a $678 million civil settlement with Novartis Pharmaceuticals. The US Attorney's office had investigated what it described as a sham speaker series conducted by Novartis in order to coax doctors to prescribe the company's cardiovascular and diabetes medicines. Wonder why the public hates Big Pharma, and is suspicious of expert doctors.
Regulatory Action
Novato, Calif.-based Ultragenyx Pharmaceutical, the developer of treatments for rare diseases, secured FDA clearance for two new medicines in the past two weeks. One is UX007/triheptanoin (Dojolvi) for long-chain fatty acid oxidation disorders. The other is burosumab (Crysvita) for tumor-induced osteomalacia.
Merck won an additional marketing indication from the FDA for the PD-1 inhibitor pembrolizumab (Keytruda), as a single-agent first-line treatment for unresectable colorectal cancer, or colorectal cancer that's considered microsatellite instability high or mismatch repair deficient.
New York-based Intercept Pharmaceuticals received a Complete Response Letter from the FDA, which chose not to approve an application to market the company's drug obeticholic acid for fibrosis from non-alcoholic steatohepatitis (NASH). The agency said, according to the company, that it wouldn't approve the drug because the benefits demonstrated by a surrogate endpoint don't outweigh the risks.
San Diego-based Heron Therapeutics got a Complete Response Letter from the FDA, which declined to approve an application to market the company's treatment for postoperative pain.
Pfizer and Merck KGaA announced they won FDA clearance for the PD-L1 inhibitor avelumab (Bavencio) as a first-line treatment for locally advanced or metastatic urothelial carcinoma.
Deals
Cambridge, Mass.-based Carmine Therapeutics entered into a research collaboration with Takeda Pharmaceutical to develop non-viral gene therapies for two rare disease targets using Carmine's technology, based on red blood cell extracellular vesicles.
Japan-based Sumitomo Dainippon Pharma Oncology announced it was formed this week via the merger of a pair of subsidiaries that are developing cancer drugs – Tolero Pharmaceuticals and Boston Biomedical.
Financings
Personnel File
Moderna added Elizabeth Tallett to its board of directors. She's on the board of Anthem, and will join Moderna's Audit Committee.
Sarepta Therapeutics said Sandy Mahatme, the chief financial and business officer, is leaving the company July 10.