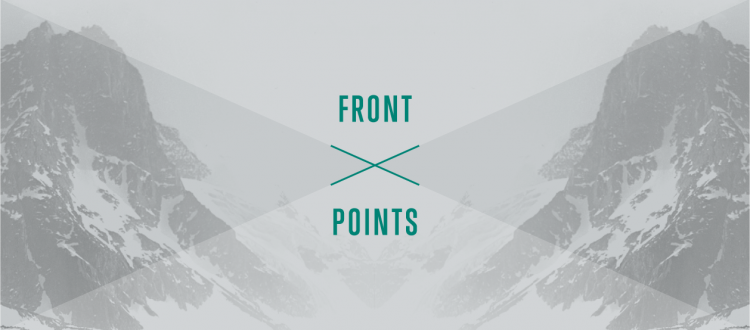 A Triumph of the Scientific Enterprise – Industry, Academia, and Government
Vaccines for COVID-19 are here.
Some are looking for a fly in the ointment. But there's no mistaking these vaccines protect 95 percent of people from getting sick from a virus that has killed 1.6 million people worldwide this year and threatens millions more.
The one-two punch of messenger RNA vaccines for COVID-19 from Pfizer / BioNTech and Moderna in December 2020 will go down, unequivocally, as one of the great triumphs in the history of science.
What fewer people may see is what it really took to get here.
This wasn't the lone act of a tenacious billionaire genius. It wasn't the result of a Herculean group of entrepreneurs and investors demonstrating the power of unfettered free enterprise. It didn't happen because a tousled-headed weird scientist at Harvard or MIT. No God-like government leader snapped his fingers.
Some people have starring roles and deserve our admiration, but there's no lone hero. Not Stephane Bancel. Not Noubar Afeyan. Not Tony Fauci.
These mRNA vaccines represent a shared triumph of this beautiful thing we call the scientific enterprise. That term, as I think of it, encompasses people working in government, academia, and industry. People from all those domains are dedicated to seeking the truth. They worked together with monomaniacal intensity to make this happen.
Whether most of us realize it or not, the scientific enterprise, broadly defined, has always been there. It's our big idea. For 20 years, the essential R&D groundwork was being laid for precisely a moment like this. It culminated yesterday in Moderna winning a 20-0 recommendation from an FDA advisory committee for an Emergency Use Authorization.
The common enemy, the new coronavirus, was more important than whatever petty differences, professional rivalries and jealousies may exist between these people. These people have always had the capacity to work together. Always had the capacity to play to each other's strengths. Always had the motivation to work together, under the right leadership and right circumstances.
As I wrote on Twitter yesterday:

This triumph of scientific enterprise is worth celebrating today, when so much of the world is in a dark place.
The vaccine, of course, needs to get injected in as many arms as possible, as fast as possible. We're losing 3,000 lives per day. We have to run the most ambitious vaccination campaign in world history, while simultaneously figuring out how to put the pieces of our society back together again.
This is a project we will be investing in for the rest of our lives.
That might seem overly daunting, but I don't think so. Seemingly impossible things — like developing a new pandemic vaccine in less than a year — are possible.
I'll close with one tangible reason for hope.
We're seeing the beginning of a "Fauci effect" in action. Applications to medical schools have surged by 18 percent, as young people see not just an expert communicator, but a brilliant physician-scientist who dedicated his life to public service.
These bright young people could have chased the big bucks in management consulting or investment banking. They could choose to worship billionaires on the covers of magazines. They could dedicate their lives trying to become one. Some surely will.
But I believe we are going to see a surge of young talent in the 2020s turn its creative energy toward public service, like Tony Fauci did 50 years ago. The state – in this case, the National Institute of Allergy and Infectious Disease – has demonstrated its catalytic power for entrepreneurs and investors who create valuable things.
The scientific enterprise is fragile. We could screw it up. Plenty of people have ideas that would suffocate it.
But if we figure out how to delicately nurture the right kind of incentives for each of the members of the scientific enterprise – government, academia, and industry (large and small companies) – we will be on our toes when the next pandemic comes. We'll put a major dent in terrible diseases like cancer, Alzheimer's, autoimmunity, rare diseases and more. We'll create a healthier and wealthier world.
This isn't pure doe-eyed speculation. The proof is right there in front of our eyes today. We can do it again. Let's do it together in the years ahead.
Deals
AstraZeneca agreed to pay $39 billion to acquire Boston-based Alexion Therapeutics, the developer of treatments for rare diseases. It's a steep price for a company that relies for the bulk of its $6 billion in annual revenue on a single product, eculizumab (Soliris).
Novartis agreed to acquire Cambridge, Mass.-based Cadent Therapeutics, a neuroscience drug developer focused on allosteric modulators. Novartis obtains full rights to a schizophrenia drug candidate, a drug for movement disorders, and another for treatment-resistant depression. Cadent shareholders are getting $210 million upfront, plus $560 million in potential milestones. Investors include Atlas Venture, Cowen Healthcare Investments, Qiming Venture Partners, Access Industries, Clal Biotechnology Industries, Novartis Corporate and Slater Technology Fund.
Eli Lilly agreed to acquire New York-based Prevail Therapeutics, a gene therapy company working on neurodegenerative diseases. Shareholders in Prevail are getting $22.50 a share upfront, plus a contingent value right of up to $4 a share, for a total deal value of between $880 million and $1.04 billion.
Cambridge, Mass.-based Relay Therapeutics, the computational drug discovery company that looks at protein targets in their dynamic states of movement, formed a collaboration with Genentech. The smaller company is pocketing a $75 million upfront payment. The collaboration pertains to RLY-1971, a candidate aimed at SHP2, and which could be tested in combination with Genentech's KRAS G12C drug candidate. (For background, listen to Relay CEO Sanjiv Patel on The Long Run podcast, Jan. 2020.)
Cambridge, Mass.-based Surface Oncology nailed down an $85 million upfront payment from GSK as part of a collaboration to develop an antibody against PVRIG (aka CD112R), an inhibitory protein on Natural Killer cells and T cells.
Gilead Sciences, based on feedback from the FDA, pulled the plug on its plan to seek FDA approval of filgotinib (Jyseleca) for rheumatoid arthritis. Gilead will pay a 160 million Euro breakup fee to Galapagos, and the smaller company will take over full responsibility for the drug in Europe, as a treatment for rheumatoid arthritis.
South San Francisco-based Veracyte agreed to expand a collaboration with Johnson & Johnson, in which the companies will work together on a 9,000-patient study to advance early detection of lung cancer.
Financings
Vancouver, BC-based AbCellera raised $483 million in an IPO at $20 a share. The company uses AI technology to assist in antibody drug discovery, including one of the therapeutic neutralizing antibodies against SARS-CoV-2 now being made by Eli Lilly.
New Haven, Conn.-based Arvinas, the developer of targeted protein degraders, raised $400 million in a stock offering priced at $70 a share.
New York-based Neurogene, a developer of gene therapies for neurological diseases, raised $115 million in a Series B financing. EcoR1 led.
Watertown, Mass.-based Forma Therapeutics, the developer of treatments for cancer and blood diseases, pulled in $275.8 million in a stock offering priced at $45.25.
San Diego-based BioAtla raised $150 million in an IPO at $18 a share. It's developing antibodies for solid tumors.
San Diego-based Oncternal Therapeutics raised $86.2 million in a stock offering at $4.50 a share.
South San Francisco-based Neuron23 said it raised $113.5 million in combined Series A and B financings. The company is working to treat genetically defined neurological and immunological diseases. Westlake Village Biopartners, Kleiner Perkins and Redmile Group provided key early capital.
France-based Nanobiotix, a cancer drug developer, raised $113 million in an IPO at $13.50 per American Depositary Share.
Burlingame, Calif.-based ALX Oncology raised $208 million in a stock offering.
Emeryville, Calif.-based 4D Molecular Therapeutics raised $222 million in an IPO at $23 a share. It's a gene therapy developer.
Cambridge, Mass.-based Sherlock Biosciences secured $5 million from the Bill & Melinda Gates Foundation to develop a self-administered, instrument-free, COVID-19 molecular diagnostic test. See Gates Foundation Dec. 9 announcement of new $250 million commitment to tests, treatments and vaccines to end the pandemic. (See also TR coverage of Sherlock Biosciences, Dec. 1.)
San Mateo, Calif.-based Vivace Therapeutics raised $30 million in a Series C financing led by Boxer Capital. The company is preparing to go to the clinic with a drug that targets tumors dependent on activated YAP.
San Diego-based Locanabio raised $100 million in a Series B financing to advance its RNA-targeted gene therapies for neurodegenerative, neuromuscular and retinal diseases. Vida Ventures led.
Los Angeles-based Westlake Village BioPartners said it raised $500 million for two new biotech funds focused on therapeutics technologies.
Cambridge, Mass.-based Cullinan Oncology raised $131.2 million in a Series C financing led by Foresite Capital.
Boston-based Gamida Cell, a cell therapy company, raised $65 million in a stock offering at $8 a share.
Friendswood, Texas-based Castle Biosciences, a commercial dermatologic cancer drug company, raised $232 million in a stock offering at $58 a share.
Cambridge, Mass.-based Exo Therapeutics raised $25 million in a Series A financing, led by NewPath Partners. It's working on small molecules against novel exosite targets. (See TR coverage).
Durham, NC-based Atsena Therapeutics raised $55 million in a Series A financing to advance gene therapies against rare, inherited eye diseases. Sofinnova Investments led. (See TR coverage).
Menlo Park, Calif.-based Octave Bioscience pulled in $32 million in a Series B financing to advance an integrated care platform for multiple sclerosis. Northpond Ventures led.
Regulatory Action
GSK won FDA approval for belimumab (Benlysta) as a treatment for active lupus nephritis (inflammatory disease of the kidneys). The drug has long been on the market for systemic lupus erythematosus. The new approval extends to both the IV and subcutaneous formulations, the company said. The drug, originally developed by Human Genome Sciences, targets blocks the biological activity of B-lymphocyte stimulator, or BLyS.
Amgen got the green light from the FDA to start marketing a biosimilar version of rituximab, the blockbuster antibody long marketed as Rituxan. The Amgen drug rituximab-arrx will be marketed as Riabni, and is cleared for four clinical indications.
Rockville, Maryland-based MacroGenics secured FDA approval for margetuximab-cmkb (Margenza), as a treatment for HER2-positive breast cancer in patients who have gotten two or more prior rounds of therapy.
Australia-based Ellume received Emergency Use Authorization from the FDA for the first fully at-home COVID-19 test. "By authorizing a test for over-the-counter use, the FDA allows it to be sold in places like drug stores, where a patient can buy it, swab their nose, run the test and find out their results in as little as 20 minutes," FDA commissioner Steve Hahn said in a statement. Ellume said it will ramp up production to 100,000 a day in January 2021.
The FDA placed a partial clinical hold on Regeneron's odronextamab, a bispecific antibody directed at CD20 and CD3, as a treatment for B-cell non-Hodgkin's lymphomas. The FDA asked the company to amend protocols to reduce the rate of moderate to severe (Grade 3 and higher) cytokine release syndrome.
Science of SARS-CoV-2
Vaccines
Science Features
Opinions
Manufacturing and Equitable Access to Healthcare
Data That Mattered
New Haven, Conn.-based Arvinas, the developer of targeted protein degraders, released some intriguing early data for an estrogen-receptor directed drug candidate that is being tested in tandem with Pfizer's Palbociclib (Ibrance), the CDK4/6 inhibitor, for HER2-negative breast cancer.
Cambridge, Mass.-based Synlogic said its engineered microbial therapy was able to activate the STING pathway to upregulate immune responses in the tumor microenvironment, in a Phase I trial.
Our Shared Humanity
Science
Personnel File
Barry Greene joined Cambridge, Mass.-based Sage Therapeutics, the developer of treatments for major depressive disorder and postpartum depression, as CEO. Jeff Jonas is stepping out of the top job, but will stay as chief innovation officer. Greene was the longtime No. 2 executive at Alnylam Pharmaceuticals.
Robert Coughlin, the longtime CEO of MassBio and an advocate for industry and patients, is stepping down to take a new job at JLL, the real estate firm. (MassBio statement).
Watertown, Mass.-based Kymera Therapeutics, the developer of small molecule protein degraders, said it hired William Leong as vice president of chemistry, manufacturing and controls, and Paul Cox as vice president of investor relations and communications.
South Korea-based Samsung Biologics named John Rim as its new CEO.
Cambridge, Mass.-based Spero Therapeutics, an antibiotic developer, named Sath Shukla as its chief financial officer.
The Buck Institute for Research on Aging named Malene Hansen as its new chief scientific officer.
South San Francisco-based 3T Biosciences, an immunotherapy company, named John Connolly as interim CEO. He's the chief scientific officer of the Parker Institute for Cancer Immunotherapy.