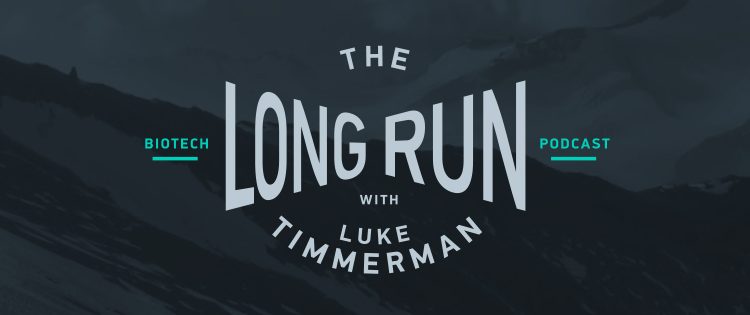 Microbiome-based Drug Development: Bernat Olle on The Long Run
Today's guest on The Long Run is Bernat Olle.
Bernat is the CEO of Cambridge, Mass.-based Vedanta Biosciences. The company was founded in 2010 by Puretech Health, in collaboration with a handful of academic founders.
At the time, the faster/cheaper tools of DNA sequencing were making it possible for immunologists and microbiologists to gain a much more fine-grained view of the complex interplay between microbes and the human immune system. Learning more about the multiple factors at work in health and disease promised to open up a treasure trove of new ideas for treatment and wellness.
Vedanta has been at this a long time, and is now at something of a turning point. It has completed a Phase II trial with a lead product candidate for the treatment of C.difficile infections. With its specifically-defined consortia of live bacteria, made into an oral therapy, Vedanta hopes to restore the microbial community balance needed to help ward off an invasion of C.diff microbes. The company has some data showing it can reduce the risk of recurrent C.diff infections, which can cause hospitalization and death. Its task is now to reproduce those findings in Phase III.
Bernat has been a stalwart of the microbiome field over the past dozen years. He's a Catalonian immigrant who made his way to MIT, and then to the biotech industry. He has an interesting personal journey, including a stint as a hockey player. He's passionate about the role of immigration in making the US the world leader in biotech, and we discuss that briefly at the end.
Before we get started, here's a word from the sponsor of The Long Run.


Alpenglow sheds new light on pharmaceuticals with AI-powered, 3D spatial biology. Pathology is an essential component of drug development, yet it is stuck in archaic times by looking through 2D slides. Alpenglow has developed an end-to-end drug development solution with proprietary 3D imaging, cloud processing, and AI analysis to digitize entire 3D tissues, providing 250 times more data and deeper insights. Learn how Alpenglow can illuminate your path to breakthrough results at alpenglowbiosciences.com.
Now, please join me and Bernat Olle on The Long Run.