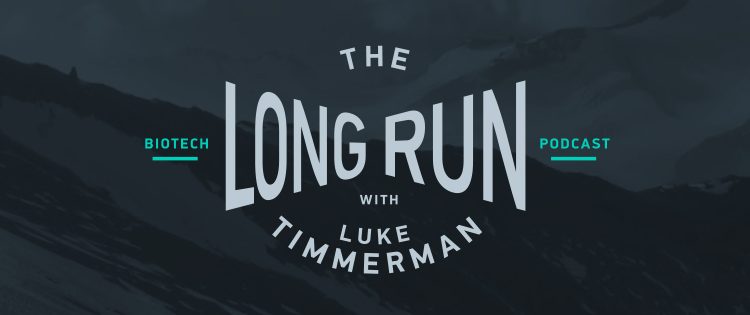 Richard Pops on Fighting the Opioid Painkiller Crisis
Today's guest on "The Long Run" podcast is Richard Pops.
He's the chairman and CEO of Alkermes. He is one of the seniormost executives in the biopharma industry, having joined Alkermes as CEO back in 1991. The company is known for its technology around making long-lasting injectable drugs, especially for mass-market chronic diseases like schizophrenia and diabetes.
I've known Pops for years, and know him to be a thoughtful and intense conversation partner on many biopharma issues. This particular talk was focused on Alkermes' effort to fight one of our country's most troubling public health threats – the opioid addiction crisis. Alkermes markets an injectable drug called naltrexone (Vivitrol).
It's the only anti-addiction drug approved by the FDA that interferes with opioid receptors. It is designed to block the feeling that makes people get high. The Alkermes drug has an undeniably important role to play.
The drug, however, got off to a slow start in the market since FDA approval in 2010. Alkermes has gone up against an entrenched competitor, buprenorphine (marketed as Suboxone). The competitor is a mild opioid that's supposed to help wean people off the opioid painkillers prone to abuse like Oxycontin, Vicodin, Percocet or Fentanyl.
The media has started paying more attention to the opioid crisis this year, and Alkermes has taken some heat along the way. The New York Times and NPR published hard-hitting works that wondered whether it is profiteering off this heartbreaking national tragedy, with limited data to support its drug's efficacy and over-aggressive marketing.
It's true that Alkermes has made political contributions to officials that had a hand in the 21st Century Cures Act, which put an additional $1 billion of government resources toward combatting the opioid epidemic. Alkermes has also done some consumer-focused advertising about Vivitrol and some targeted marketing outreach to drug courts and criminal justice authorities. It's also true that Vivitrol sales are growing. They grew by 40 percent in the second quarter, according to Alkermes. The drug had sales of $66 million in the quarter ended June 30.
No one had reported on a head-to-head comparison of the two main anti-addiction treatments (Suboxone and Vivitrol) until recently. Researchers from Norway published work in the Journal of the American Medical Association Psychiatry, from a randomized study of 159 people with opioid dependence, which showed that Vivitrol met its goal of demonstrating that it's not inferior (roughly equivalent) at helping people reduce their opioid dependence.
It's fair to ask hard questions about what Alkermes is doing, like with any company. But fundamentally in my view, it has a drug that can be part of the solution, not a driver of the problem.
There are other companies that over-marketed opioid painkillers. There are distributors that kept opioid painkillers flowing like a river through their supply channels, turning a blind eye to the crisis. There are unscrupulous doctors running pill mills. There's a lot of blame to go around.
No one company, or government agency, can fix this problem singlehandedly. This will take a long-term push from multiple players – doctors, public health authorities, law enforcement, the pharmaceutical industry and more. I hope by listening to this conversation, you'll gain some appreciation for the complexity.
Now, join me for The Long Run.