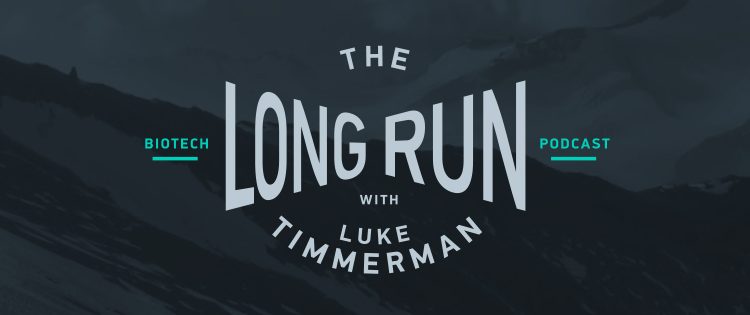 The Long Run Podcast: Steve Graham on Racism in Corporate America
Steve Graham is today's guest on The Long Run podcast.
Chances are you don't know his name, but Graham is a major behind-the-scenes player in biotech. Graham is the co-chair of the life sciences practice at the law firm Fenwick & West, and managing partner of the firm's Seattle office. He has been working with biotech boards, handling corporate law, securities offerings, and mergers and acquisitions all the way back to the industry's founding in the early 1980s. Immunex, the company that created one of the world's best-selling drugs, Enbrel, was the client that compelled him to specialize in biotech.
Six years ago, Graham was appointed co-chair of the Securities and Exchange Commission's Advisory Committee on Small and Emerging Companies. He continues to hold that position. He's been on a bunch of 'Best Lawyers' lists. In 2015, he was named "one of the 19 most influential people in D.C. who can affect your small business" by The Washington Post, specifically for his role with the SEC.
Graham also happens to be black.
Last spring, Graham wrote a revealing memoir, chronicling his rise to the top of corporate law. It's called "Invisible Ink: Navigating Racism in Corporate America".
I've known Graham for 15 years, going all the way back to when I profiled him for The Seattle Times. Looking back, I'm proud of the article. But I realize after reading his book that I only knew the barest outlines of the challenges he faced.
How did he make it? What advice does he have for young people of color? How can all of us create a more inclusive biotech industry? This is a hard conversation to have. This issue goes way beyond biotech, to every part of our society. But it's an important conversation we need to have.
Thanks to the sponsors of The Long Run: EBD Group, co-organizer of the Biotech Showcase in San Francisco, and to Presage Biosciences.
Now, join me and Steve Graham for The Long Run.