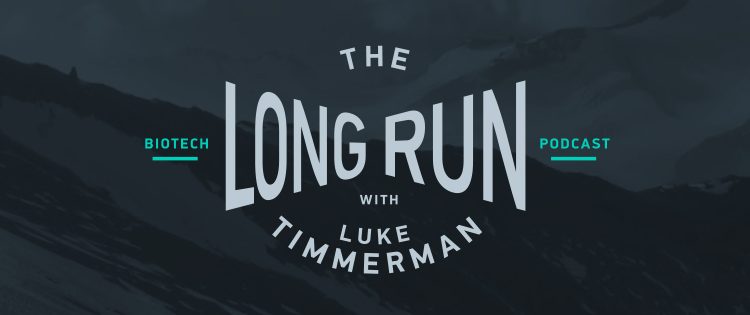 Finding a Path in Biotech VC: The Long Run Podcast With Bob More
Today's guest on The Long Run is Bob More.
He's a managing director with Alta Partners, a healthcare-focused venture capital firm. More got started as a young pup in biotech in the 1980s. He moved around between big companies and small companies. He advanced to a couple well-known healthcare VC firms – Domain Associates and Frazier Healthcare Partners. Before joining Alta, he worked with the Bill & Melinda Gates Foundation on its equity investing strategy, and continues to advise the foundation part-time.
We talked here about some of his formative experiences in biotech, lessons learned, and about some timely areas of investment as we enter a New Year. More has an unusual perspective shaped by this smorgasbord of experiences. He's a keen observer of people and trends. You may have gotten a glimpse of his thinking on Twitter @Bobmorevc. If you missed it, check his TR guest post from June on "Do's and Don'ts for Startup Boards."
Before we get started, thanks to the sponsors of the show. The Biotech Showcase, co-organized by EBD Group, is coming up Jan. 8-10 in San Francisco. Listeners of this podcast can get a $200 discount when registering. Just type in "longrun" – all one word – as the registration code when you sign up for Biotech Showcase.
Also, have you heard of Presage Biosciences? This company has a microinjector device that enables intratumoral microdosing of experimental cancer drugs. It enables researchers to evaluate several drugs at once against a single tumor. It's being tested now in a clinical trial. To learn more, go to presagebio.com.
Lastly, are you resolving to get in shape in the New Year?
I'm torturing myself to get in the best shape of my life before climbing Mt. Everest this spring. The folks at Elite Fitness Training on Eastlake Avenue in Seattle are helping with personal training. Listeners of this show are invited to take a 10 percent discount at Elite Fitness on a custom plan to help you reach whatever your fitness goals might be. Email owner Dave Johnson at dave@elitefitnessnw.com to set up an initial consult. These guys aren't cheap, but their training is worth every penny to me. Tell Dave I said so!
Now, join me and Bob More for The Long Run.