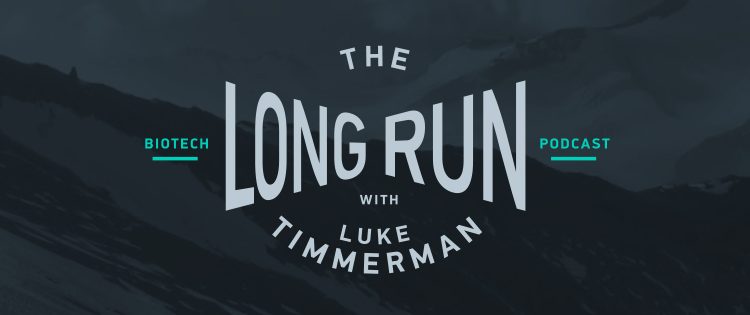 Impact in More Ways Than One: Tony Coles on The Long Run Podcast
I'm happy to introduce the latest guest on The Long Run podcast — Tony Coles.
He is the co-founder and CEO of Yumanity Therapeutics, a Cambridge, Mass.-based company doing drug discovery work against neurodegenerative diseases. That means Alzheimer's disease, Parkinson's disease and amyotrophic lateral sclerosis (Lou Gehrig's disease).
This is a fascinating time to be focused on neurodegenerative diseases. The biology of these diseases is still in its infancy. The pharmaceutical industry has spent — and continues to spend – a ton of money pursuing a narrow set of hypotheses, particularly with Alzheimer's disease. It hasn't worked out well.
This is a time for fresh thinking in R&D. Coles and his team are taking a fresh approach to the science, and to drug development strategy.
There's also much more to Tony Coles than what he does in his day job at Yumanity.
Coles happens to be an African-American executive in an industry that doesn't have many African Americans in leadership.
We've known each other since 2011. At the time, he was CEO of Onyx Pharmaceuticals, and that company developed a couple of important cancer drugs. I wrote a magazine-style profile about him, asking about everything from his childhood upbringing, to his decision to become a physician, to his various career moves in industry.
His life experience is quite different than mine and most listeners of this show. One example – when he was 8 years old, attending elementary school in Washington DC, Martin Luther King was assassinated. He remembers being sent home from school for his own safety, as officials were fearful of riots. "There was a tremendous sense of loss," Coles told me in that 2011 interview. "I wondered, how could this happen?"
Coles struck me then – and continues to today — as an exceptionally thoughtful person. He wonders about the how and why of the world. You can see it in the rich variety of boards he chooses to serve on – Johns Hopkins University, the Smithsonian's National Museum of African American History and Culture The Metropolitan Museum of Art; the Council on Foreign Relations, and as a member on the Harvard Medical School Advisory Board.
Many people saw his strength as a leader last August. At the time, Merck CEO Ken Frazier, also an African American, resigned from a Presidential panel of business leaders, after the president's equivocating response to the hate speech and violence that erupted that month in Charlottesville, Virginia. Coles stood up for Frazier, writing in a STAT op-ed about his "moral leadership." Coles wrote: "There are not "many sides" to what happened in Charlottesville. There are only two: justice and the fact that all men and women are created equal on one side, hatred and bigotry on the other."
Biotech is an industry with a mission to improve human health. That means everyone's health. But for biotech to live up to that promise, it's important to pay attention to underserved groups, and to try to understand what it's like to walk in another person's shoes. I tried to take a few steps with Coles in the latter half of this show. I hope it helps encourage others in this industry to keep the conversation going.