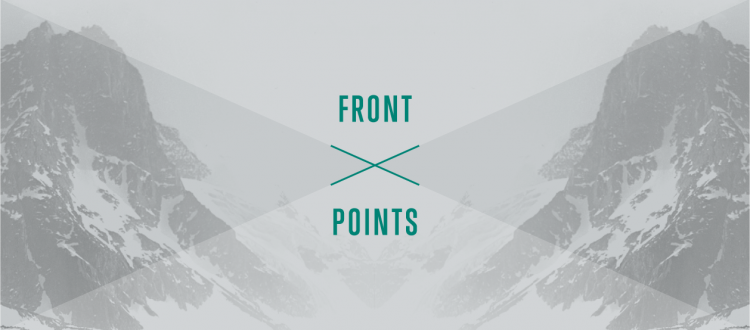 Standing With Fauci, Positive Moderna Vaccine Data, and Blueprint's Megadeal
Last week in these pages, I wrote a full-throated defense of Tony Fauci.
A few days later, the White House sadly started doing what it so often does. It embarked on a dirty tricks smear campaign against someone who speaks inconvenient truth to the public.
Peter Navarro, who doesn't know what he's talking about when it comes to public health or epidemiology or virology, published a rather unconvincing 269-word hit piece against Dr. Fauci in USA Today.
This scurrilous attack backfired, as predicted. I continue to stand in defense of Dr. Fauci, and continue to stand in defense of science itself as the best method we have for understanding the world.
On this, we cannot yield.
We are the world's No. 1 biomedical superpower, thanks to decades of public-spirited investments that people of both parties have supported since the end of World War II. Now we are the absolute worst in the world in caring for our citizens and protecting our country from the COVID-19 scourge. It's July 17 and we still have no national testing strategy.
We're racking up 75,000 cases a day, and the numbers keep going in the wrong direction.
We are now starting to see refrigerated trucks parked outside hospitals in hotspots of Texas and Arizona, to keep the dead bodies from decomposing as they stack up faster than the funeral industry can handle. It's time to place bulk orders of body bags.
It didn't have to be this way, more than 4.5 months after COVID-19 officially arrived on US soil. We didn't have to suffer this badly.
This catastrophe has nothing to do with our scientific abilities, and everything to do with our divisions, our cynicism, our polluted information ecosystem, and our dark political moment.
The only choice is for people to stay vigilant. Masks, distancing, and hand-washing are what we have to reduce the toll of suffering and death. Remdesivir may be helpful for some in the hospital, dexamethasone looks to be quite encouraging for severe hospitalized patients, and therapeutic antibodies and vaccines look promising.
There's a path out of this mess, if we can muster the patience and empathy for our fellow citizens who have given in to despair. How else can you explain people defending the Administration as "doing the best it can" after reading this chilling piece by Gov. Larry Hogan of Maryland, a Republican?
Our country can do much, much better. We will.
Dr. Fauci is tough as nails. He has no office to run for. He will not be distracted. He'll keep his eye on what matters – real-time science-based advice that saves lives.
Crucially, in America, civil servants like him can't be fired by some political hack.
He's not going anywhere. He's standing firm.
So must we.
Vaccines
Cambridge, Mass.-based Moderna, the developer of the mRNA vaccine candidate for COVID-19, said it passed Phase I with a safe vaccine candidate. All 45 volunteers developed neutralizing antibodies against the SARS-CoV-2 virus. The mean titers – the average concentration of these important antibodies in the blood – was higher than what's typically seen in convalescent plasma from recovering COVID-19 patients. This detailed Phase I report – much more clear than the premature company press release from May 18 — was published in the New England Journal of Medicine. Based on the findings, Moderna is moving ahead with Phase III development, with the 100-microgram dose. The still-early findings can now be compared roughly against the Pfizer / BioNTech vaccine candidate. Pfizer CEO Albert Bourla, in an interview with TIME magazine, repeated his bullish belief in his company's vaccine program.
The labs, test sites, and recruiting infrastructure for HIV vaccine trials represent a massive public investment in the US since the 1980s. Now, a huge effort has gone into turning this aircraft carrier in the direction it must go – toward COVID-19 vaccine studies that can enroll tens of thousands of subjects at the drop of a hat. Read the Washington Post article on this effort spearheaded by the NIH. I will be interviewing Larry Corey, the principal investigator of the HIV Vaccine Trials Network at Fred Hutch and a key architect of the COVID-19 vaccine trial initiative, today (July 17) at the Life Science Innovation Northwest virtual conference.
The Oxford University team, partnered with AstraZeneca, tells The Guardian it hopes to move ahead with the controversial decision to run human challenge studies. For the unfamiliar, this is a study where subjects get the experimental vaccine, and then get directly exposed to the SARS-CoV-2 virus to see if the vaccine offers direct protection from getting sick. Researchers have generally shied away from this design, as there's a chance of someone becoming deathly ill from the virus, with little in the therapeutic toolkit to rescue them in that event. Young people perceived to be at lower risk will be the ones enrolling. If the gamble pays off, it could give strong evidence of effectiveness in a short study and with fewer people necessary for statistical power.
Treatments
San Diego-based Equillium said its partner in India, Biocon, ran a study that showed hospitalized patients with ARDS from COVID-19 had a significantly better rate of survival in a small study of 20 patients on itolizumab, compared with 10 patients randomly assigned to best supportive care. The drug is thought to work against cytokine storms, by inhibiting the activity and trafficking of pathogenic T cells that release pro-inflammatory cytokines. The drug is also being tested for uncontrolled asthma and lupus nephritis.
Gilead issued a press release with a retrospective – not a gold-standard prospective, randomized, controlled study — which suggested remdesivir improves survival rates for patients with severe COVID-19.
Hydroxychloroquine didn't work for hospitalized COVID-19 patients, according to the investigators in the UK on the RECOVERY trial. Separately, researchers in Spain reported it didn't help people with mild cases.
Politics
Public Health
Features
The Worst of Times, and Best of Times (for some)
Science
Patient Access
Schools
Financings
Cambridge, Mass.-based Relay Therapeutics raised $400 million in an IPO priced at $20 a share. The computational drug discovery company boomed on first-day trading to close at $35.05 a share. (Listen to CEO Sanjiv Patel on The Long Run podcast, Jan. 2020, and TR coverage from December 2018).
South San Francisco-based Nkarta Therapeutics, the developer of engineered Natural Killer cell therapies for cancer, raised $252 million in an IPO at $18 a share. It closed yesterday at $36.35 a share – a $1.1 billion valuation. (See Nkarta in Stacy Lawrence's TR article from May on how engineering techniques from CAR-T are being brought to other cell therapies).
San Diego-based Poseida Therapeutics raised $224 million in an IPO at $16 a share. The company is working on genetic engineering for cell and gene therapies.
Waltham, Mass.-based Adagio Therapeutics was founded with $50 million in a Series A financing. It's a spinout from Adimab, the antibody discovery shop founded by Tillman Gerngross. Adagio is turning its antibody discovery expertise toward neutralizing antibodies against SARS-CoV-2, SARS-CoV-1, and other related bat coronaviruses that virologists are watching.
Philadelphia-based Imvax raised $112 million in a Series C financing to advance its personalized neoantigen based therapy for glioblastoma and other solid tumors.
Deals
Cambridge, Mass.-based Dewpoint Therapeutics, the company developing biomolecular condensates for drug discovery, formed a collaboration with Merck to work on a new treatment approach to HIV. (See TR profile of Dewpoint's "membraneless organelles" by Asher Mullard, April 2019).
Cambridge, Mass.-based Blueprint Medicines struck a partnership with Genentech to develop and market pralsetinib for patients with RET-altered cancers. Blueprint is getting $675 million in upfront cash, $100 million upfront equity investment, and retains 50-50 commercial rights to US profits.
Personnel File
Cambridge, Mass.-based Scholar Rock said Tony Kingsley is replacing Nagesh Mahanthappa as CEO. Nagesh has been CEO since 2012, and took the company public among other achievements. Kingsley was previously CEO of Taris Bio.
C4 Therapeutics, a protein degradation drug discovery company, hired William McKee and Jolie Siegel as chief financial officer and chief legal officer, respectively.
Arkuda Therapeutics added Pascale Witz to its board of directors.
Ribon Therapeutics named Jodie Morrison as chair of its board of directors.
Racial Equity

MassBio, the trade group in Cambridge, Mass. led by CEO Robert Coughlin, issued an Open Letter to executives, outlining specific things the industry pledges to do to fight back against the centuries of injustice against African Americans in this country. See the letter, and the many prominent people who have signed it.
Some people apparently don't think white privilege exists. They might want to read this piece on Professionalism 101 for Black Physicians, by Duaa AbdelHameid in the New England Journal of Medicine.
Ken Frazier, CEO of Merck, had some strong words for America's power elite in the wake of George Floyd's killing. But his own son has had some barbed comments about whether it's all just talk. Read Ken's thoughts about this moment of reckoning in Harvard Business Review. See excerpt below tweeted by Meg Tirrell of CNBC.