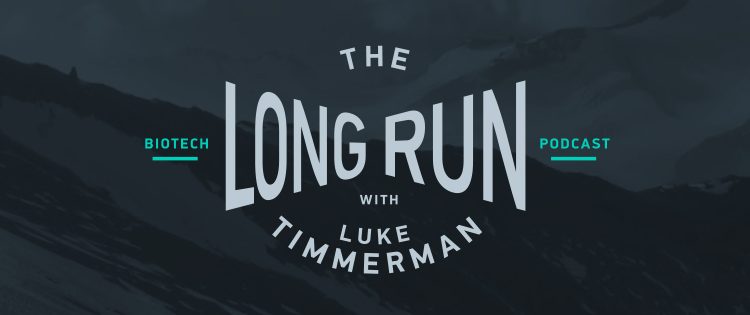 The Long Run, Ep. 1: Conversation with Alnylam CEO John Maraganore
Podcast listeners, check it out: Today, I'm starting a new podcast for biotech adventurers like you – executives, investors, scientists.
It's called The Long Run. Here's the gist:
Antarctic explorer Ernest Shackleton, if he were alive, would appreciate biotech. Today's scientific entrepreneurs must be ready for the "hazardous journey, bitter cold, long months of complete darkness, constant danger, safe return doubtful, honor and recognition in case of success." Today, the men and women who strive to apply science for the betterment of human health have a historic opportunity. They need stamina, and resilience, to achieve something meaningful. Biotech's relationship with the society that sustains it has never been more tenuous.
This show will provide a forum for thoughtful conversations with biotech leaders, typically between 45-60 minutes, airing every other week.
The debut episode (click here) features John Maraganore, the CEO of Alnylam Pharmaceuticals and the chairman of the Biotechnology Innovation Organization. We covered some of Alnylam's 15-year history, making the transition to a commercial enterprise on the cusp of long-awaited Phase III clinical trial data, and the industry's ongoing problem with drug pricing.
LISTEN
Like all podcasts, this show is being made free to all listeners – no TR subscription necessary. As an independent production of Timmerman Report, it will be available here first.
The next episode of The Long Run will feature Katrine Bosley, CEO of Editas Medicine, a drugmaker based on CRISPR-based genome editing technology. In Ep. 3, hear Regeneron Pharmaceuticals chief scientist George Yancopoulos talk passionately about creating a scientific culture that is so productive at creating new medicines that it doesn't need to resort to price-gouging stunts. Expect a wide range of fascinating people and topics to come over time.
Thanks go out to my excellent collaborators. Pedro Rosado of Headstepper Media was the editor and producer. Music comes from D.A. Wallach. Todd Bennings created the logo. Steve White developed the landing page on TimmermanReport.com.
If you, or someone you know, is interested in sponsoring The Long Run, let's talk. This will represent a rare opportunity for one, maybe two, sponsors to deeply engage with biotech leaders who will be listening. Email: luke@timmermanreport.com
Don't miss an episode. Subscribe for free at the links below. Thanks for listening!